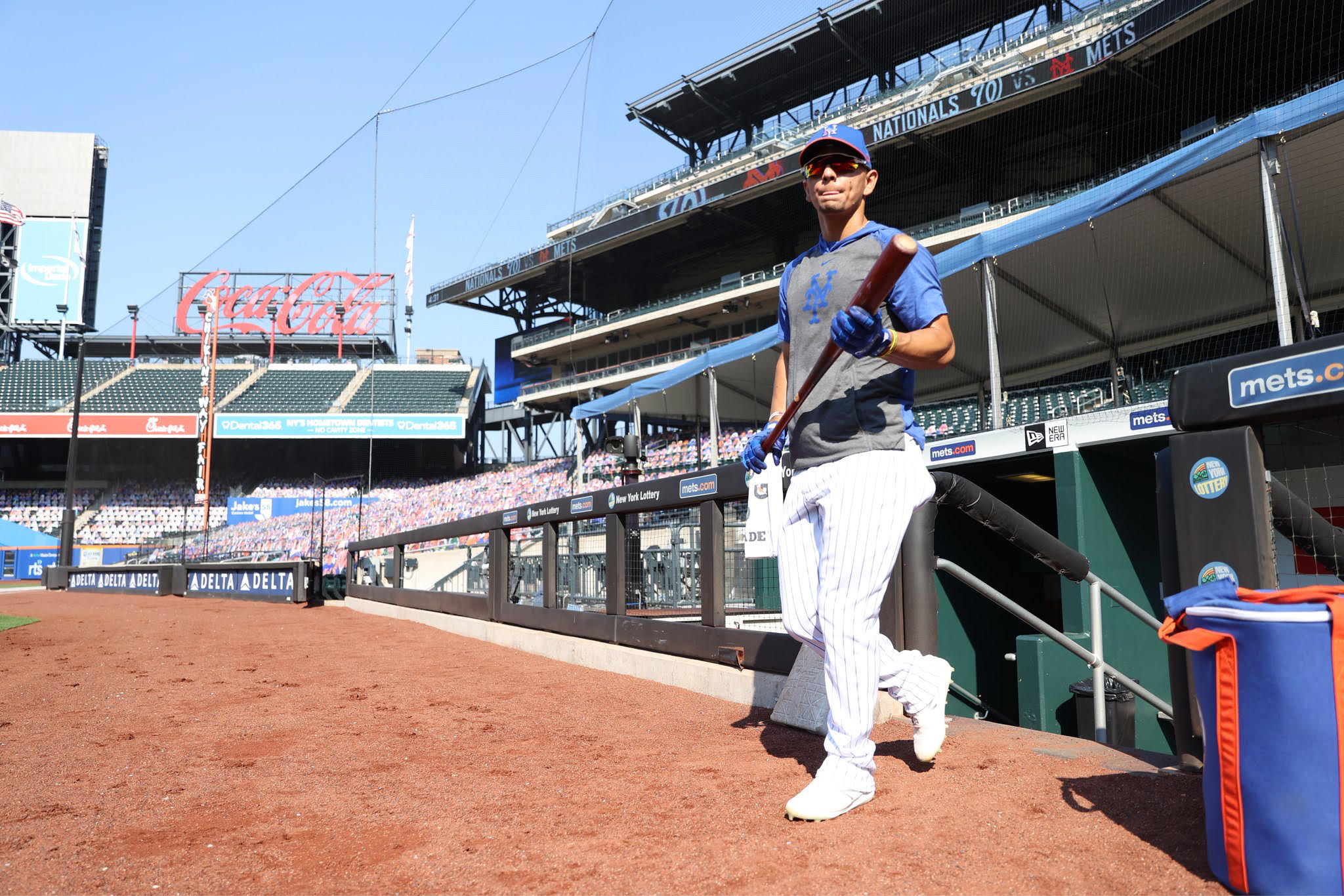 Andres Gimenez Emerges As Potential Rookie Of The Year
The Mets have a star in the making in infielder Andres Gimenez. Gimenez, just 21 years old, has been spectacular defensively for the Mets and his bat is impressing more than expected.
After just 20 games into the season, Gimenez is slashing .286/.327/.388 with 2 RBIs, 7 runs scored, and 5 stolen bases (which is tied for the Major League lead). Coming up through the Mets system, the scouting reports had Gimenez has a spectacular defender with a nice leadoff bat. He most notably won the batting title in the Arizona Fall League last season.
Defensively, Gimenez has been terrific. He has yet to make an error and has flashed his leather. Given the short season, Gimenez is impressing a lot, and is making is hard for Luis Rojas to keep him out of the lineup.
Competiton In The National League
The National League has some nice competition for Rookie of the Year. Gimenez's teammate David Peterson (3-1 with a 2.91 ERA) has made a solid case over his first four career starts. Also, Los Angeles Dodgers starter Dustin May (1-1 with a 2.75 ERA) has also looked terrific. Depending on who can keep the momentum going, the Rookie of the Year race could end being an amazing show.
Gimenez's Impact On The Mets
Gimenez has meant a great deal to the Mets thus far. Originally, a lot of fans were surprised he made the Opening Day roster. However, Gimenez has put any concern far behind him. It may be tough to find playing time for him when Robinson Cano and Amed Rosario came back, however, having the DH this year will help Luis Rojas make those decisions. As of now, Gimenez is making it hard for Rojas to have him on the bench.
Written By Zach Nau
Follow Zach and TSJ: MLB on Twitter
Photo Credit to the Mets via Twitter
Follow TSJ on Facebook and Twitter