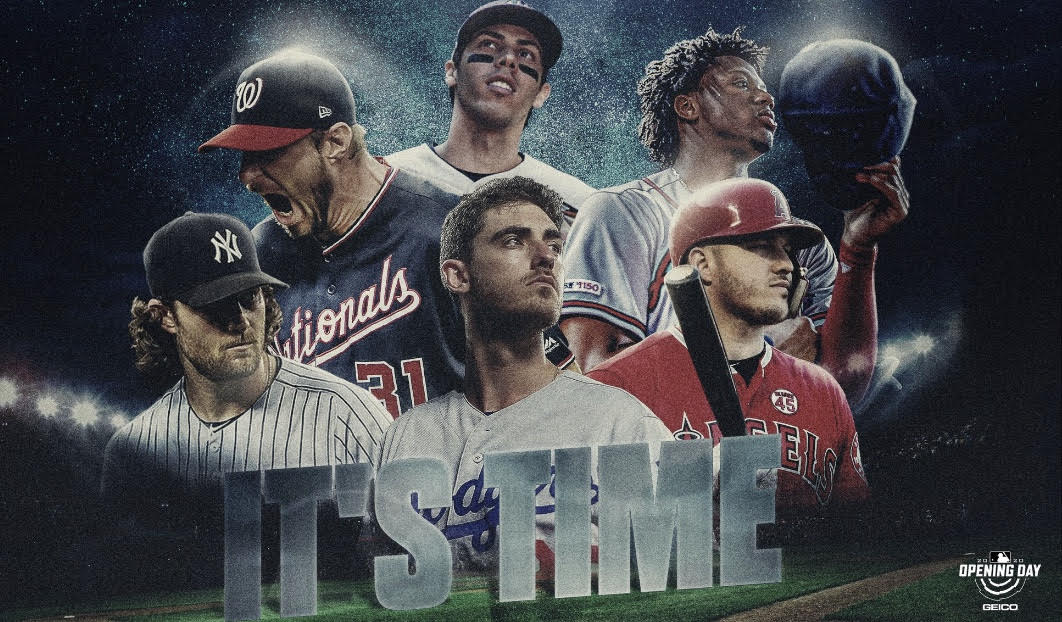 The Wait Is Over As Opening Day Is FINALLY Here
After long-waited anticipation, the Major League Baseball is finally getting underway. Tonight, we kick off the 2020 MLB season with two fantastic matchups.
To start the night, the defending World Series Champion Washington Nationals will take on the New York Yankees in DC. Max Scherzer will get the ball for the Nats and Gerrit Cole will make his Yankees debut.
Right after that, the Los Angeles Dodgers welcome their division rival San Fransisco Giants to LA. Clayton Kershaw takes the mound for the Dodgers and will battle it out with Johnny Cueto.
Tomorrow, the rest of the league will get underway and the 60-game sprint to the World Series will be in full force.
What Can We Expect Out Of A Shortened-Season?
While having a season 102 games shorter will be different for the players, fans will certainly be on an interesting journey. We will see some rule changes, like universal DH and the new three-batter minimum for pitchers, and also will watch baseball from our homes rather than at the ballparks. While health and safety for players, coaches, and fans are the most important, it will certainly be different not to have spectators in ballparks. Players will have to rely more on each other rather than support from the fans. Baseball will look so much different than we have ever seen. However, the return of baseball will hopefully bring some light into people's minds and show a sign of a return to normal life.
With first pitch just a short time away, the 2020 MLB season will be something to remember forever.
Written By Zach Nau
Follow Zach and TSJ: MLB on Twitter
Photo Credit to MLB via Twitter
Follow TSJ on Facebook and Twitter