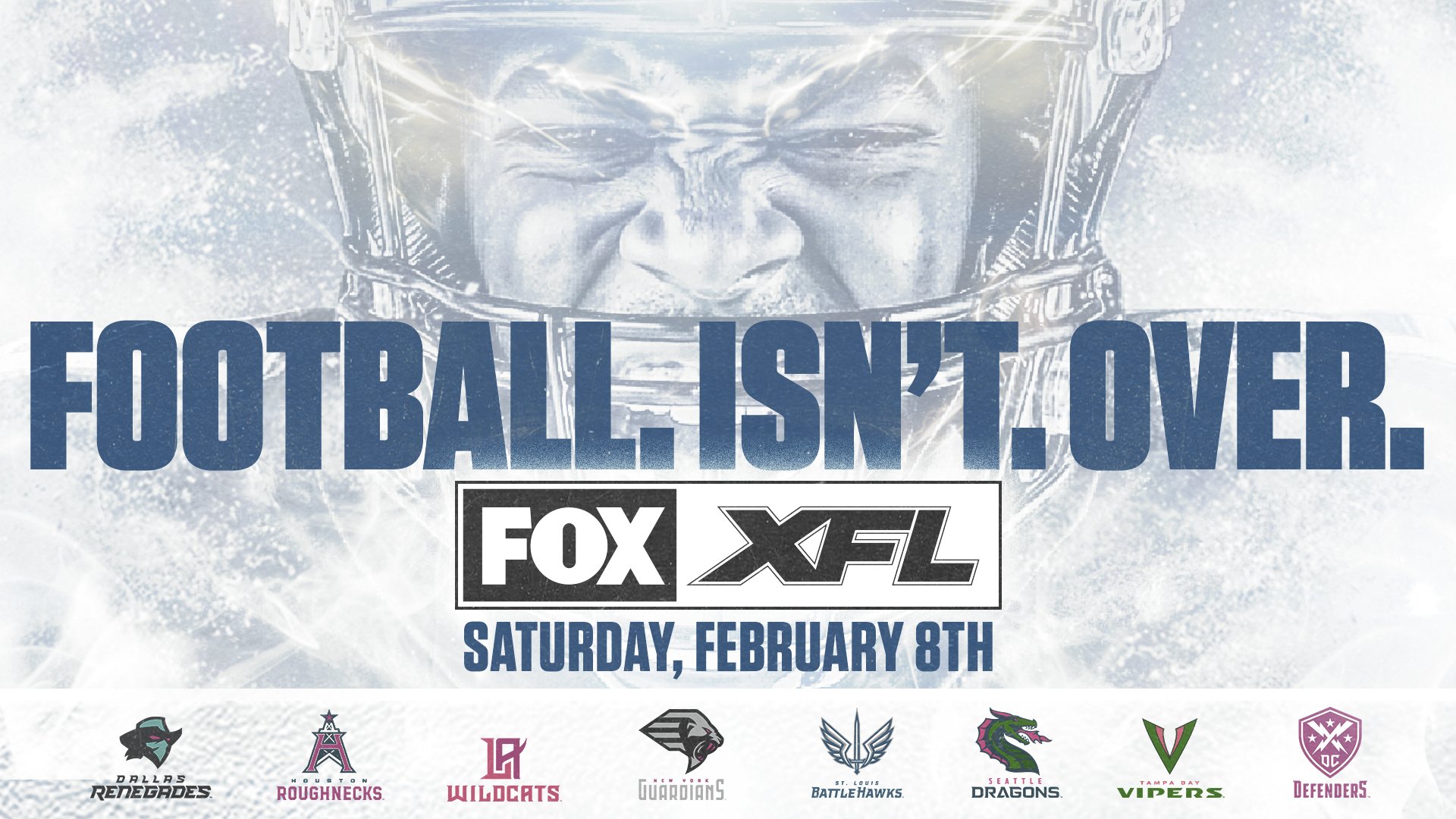 XFL Week 1: Dates, Times and Matchup Information
The XFL Week 1 is finally here and comes after the NFL's biggest event of the year, the Super Bowl.
This will be the first time since 2001 that the XFL will take the field on Saturday.
For fantasy lovers, the XFL has teamed up with FanDuel and Draftkings to run their DFS tournaments.
Here is a quick look at Week 1's matchups:
Seattle Dragons vs DC Defenders
Time: 2:00 PM ET, on ABC
Date: Saturday, February 8
Former Seattle Seahawks quarterback and Washington Redskins coach returns to Washington DC after a short tenure with the Burgundy and Gold side.
Additionally, six former Seahawks are part of the Dragons.
Meanwhile, the Defenders will take the with Cardale Jones.
Los Angeles Wildcats vs Houston Roughnecks
Time: 5:00 PM ET, on FOX
Date: Saturday, February 8
Several former NFL players will take the field for the Roughnecks on Saturday when they host the Wildcats at home.
Meanwhile, the Wildcats come by the hand of Winston Moos and defensive lineman Boogie Roberts.
Tampa Bay Vipers vs New York Guardians
Time: 2:00 PM ET, on FOX
Date: Sunday, February 9
The Vipers are lead by head coach and general manager Marc Trestman.
The New Yorkers are led by Kevin Gilbride and quarterback Luis Perez.
St. Louis BattleHawks vs Dallas Renegades
Time: 5:00 PM ET, on ESPN
Date: Sunday, February 9
After several seasons coaching in the NFL, Jonathan Hayes will now lead the BattleHawks against the Renegades.
Bob Stoops returns to football with the Renegades.
Written by Edgar Gomez
Follow Edgar and TSJ101Sports on Twitter!
Photo credit to XFLonFOX via Twitter

Follow TSJ on YouTube and Twitter