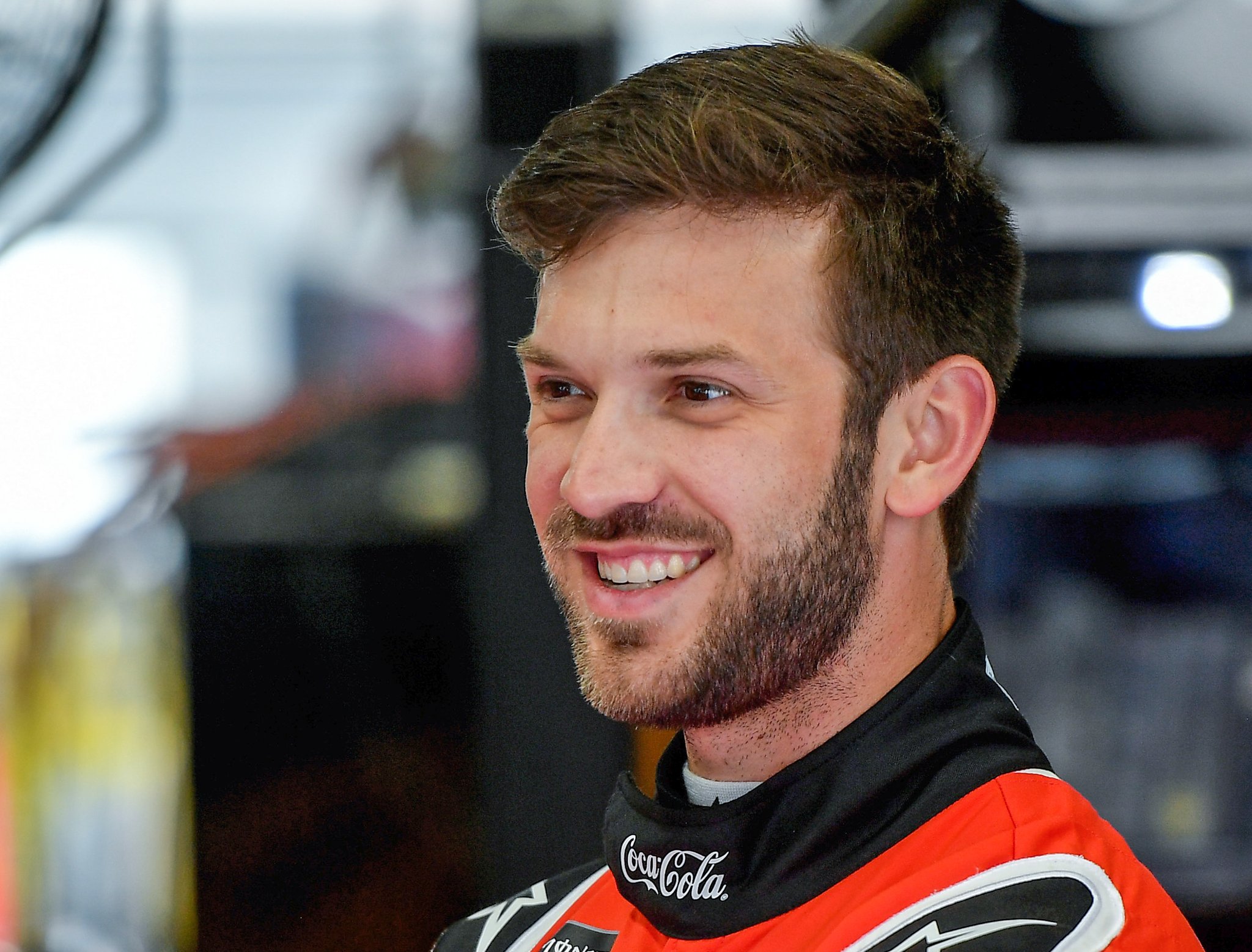 Daniel Suarez to Drive Gaunt Brothers Racing #96 Toyota Camry for 2020 NASCAR Cup Series Season
As Daytona Speedweeks get ever closer, the last major domino of NASCAR silly season has fallen into place. Announced Tuesday night, Daniel Suarez will move over to Gaunt Brothers Racing for 2020. The Monterrey, Mexico native will compete his fourth Cup Series season in the #96 Toyota Camry. This is a homecoming of sorts for Suarez, as he was a Toyota driver with Joe Gibbs Racing until 2019.
Suarez will race with sponsorship from Coca-Cola and CommScope, the parent company of ARRIS and Ruckus Networks. Suarez has had partnerships with each brand since his days in Xfinity Series, where he won the 2016 championship.
Suarez's Reaction to New Home
"It's great to be back with Toyota and back in the NASCAR Cup Series," said Suarez. "My NASCAR career started off really well and Toyota was a very big part of that. To have them in my corner again gives me a lot of confidence. Gaunt Brothers Racing has something to prove and so do I. We're committed to each other and we're going to build each other up.
"We started working on this in Homestead," Suarez said. "Obviously I would have rather started working on this deal in August or September, but it doesn't always work like that." Suarez was notified that he would not return to Stewart-Haas Racing just days before last season's finale at Homestead, and was without a home until now.
Taking over crew chief duties of the #96 will be Dave Winston. Winston moves over from engineering duties at Richard Childress Racing, but has served as a crew chief before at BK Racing and Circle Sport-Leavine Family Racing.
Gaunt Brothers Racing will be receiving more manufacturer support from Toyota Racing Development (TRD) as their sixth full-time team. While the #96 will start 2020 without a charter, team president Marty Gaunt put acquiring a charter as "top priority."
Career Stats for Suarez
In 108 career starts in the NASCAR Cup Series, Daniel Suarez has scored eight top-fives, 32 top-10s, two poles, and an average finish of 17.0. Suarez spent the first two years of his career in the Joe Gibbs Racing #19 Toyota, replacing Carl Edwards after his retirement. After those two seasons, Suarez made the jump last year to Stewart-Haas Racing and the #41 Ford Mustang. With the transition now to Gaunt Brothers, Suarez is reunited with Toyota, the manufacturer with whom he climbed the NASCAR ladder.
Previous Stats for Gaunt Brothers
In three previous seasons of part-time Cup Series competition, Gaunt Brothers Racing made 38 starts with four different drivers. D.J. Kennington, Jeffrey Earnhardt, Parker Kligerman, and Drew Herring all made at least one start in the #96. GBR's best career finish was 15th, which Kligerman earned in last year's Daytona 500 as well as the fall Talladega race.
2020 will mark the first full-time campaign for Gaunt Brothers Racing, which president Marty Gaunt realizes is no small task. "This will be a great opportunity for us," said Gaunt. "We've been racing on-and-off for the last ten years, all the way back to K&N and the Pinty's Series. We're pretty excited. We started Cup racing three years ago, did everything on quantity over quality, but to finally get here with our partners at Toyota has been an exciting time for us. It hasn't sunk in yet that we're going full time, hopefully it will at Daytona."
While Daniel Suarez will be eligible for the preseason Busch Clash at Daytona on Feb. 9, Gaunt Brothers Racing has elected to not participate in the exhibition race. Suarez's first outing with Gaunt Brothers Racing will be the season-opening Daytona 500, on Feb. 16. Be sure to catch Daytona 500 pole qualifying, also on Feb. 9. 'The Great American Race' will be televised live on FOX Sports to kick off the 2020 season. How will Suarez do now that he is back at Toyota? We will stay informed on how Suarez does in his new home at Gaunt Brothers Racing.
Written by Peter Stratta
Be sure to follow us on Youtube and Twitter.
Be sure to follow the writer on Twitter.
Photo credit to Gaunt Brothers Racing via Twitter.