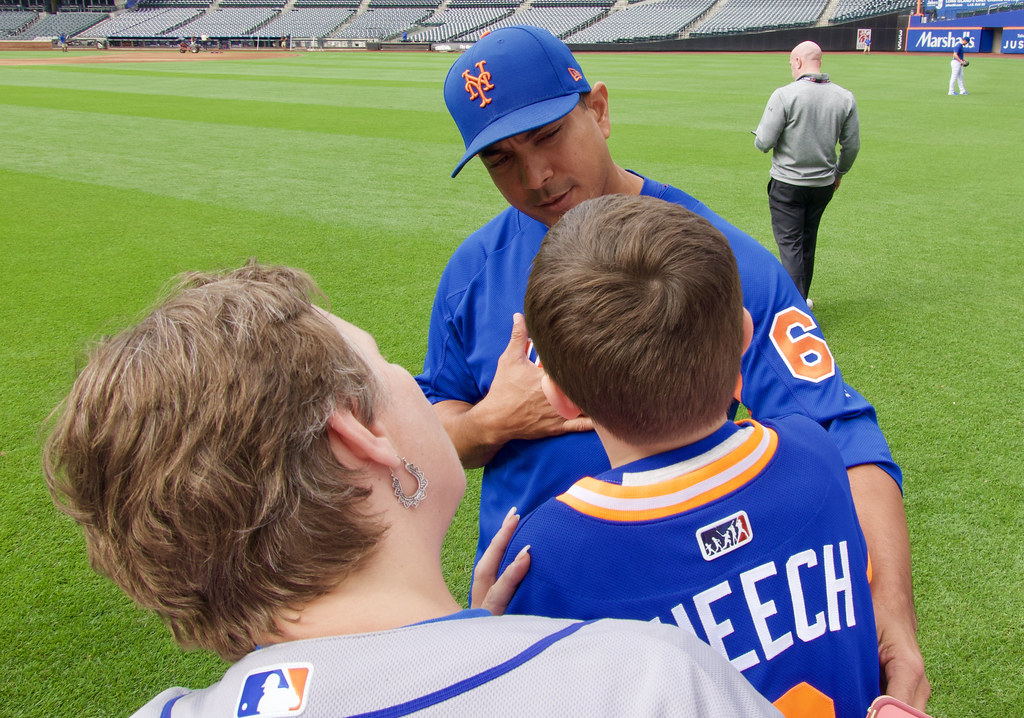 Mets To Hire Luis Rojas As Their New Manager
After parting ways with Carlos Beltran, the Mets plan to hire Luis Rojas as their new manager. Rojas previously spent this past season as the Mets quality control coach. This past season was also his 13th season with the Mets organization. He has managed/coached all through the Mets minor league system including spending 2018 managing Double-A Binghamton during Pete Alonso's breakout season. Several Mets players were very vocal on social media voicing their excitement for Rojas being named their new manager.
Pete Alonso was perhaps the biggest supporter of Rojas on Twitter:
"Loved having Luis in '17 and '18 as my AA manager! It's awesome playing under him and having him on staff last year as well!!! Super pumped to have him as the Jeffe. Also, he throws some damn good bp."
General Manager Brodie Van Wagenen had this to say about hiring Rojas:
"I think it's the fit. It's where the team is. I think it's the culture we're trying to create."
The move comes just less than a week after the Mets parted ways with Beltran in the midst of the Astros sign-stealing scandal.
How Will Rojas Fair With The Mets?
The Mets were not afraid to make an "inexperienced" hire for their open manager role. Rojas has yet to manage at the Major League level, however, his experience in the Mets farm system, and experience last season, Rojas appears to be a perfect fit for the Mets. He has much of the support from the Mets' front office and perhaps the most support from the players.
The Mets also considered first base coach Tony DeFrancesco and bench coach Hensely Meulens. Going with an internal hire means the Mets will have an easier time adjusting to a new manager with such a short time before Spring Training begins.
To the Mets, Rojas was the best fit for the situation they were put in. With the remarkable support from the Mets' players and staff, Rojas will look lead the Mets back to the postseason in 2020.
The rest of the Mets coaching staff will remain the same under Rojas.
Written By Zach Nau
Follow Zach and TSJ: MLB on Twitter
Photo Credit to Andrew Gardecki via Flickr
Follow TSJ on Facebook and Twitter