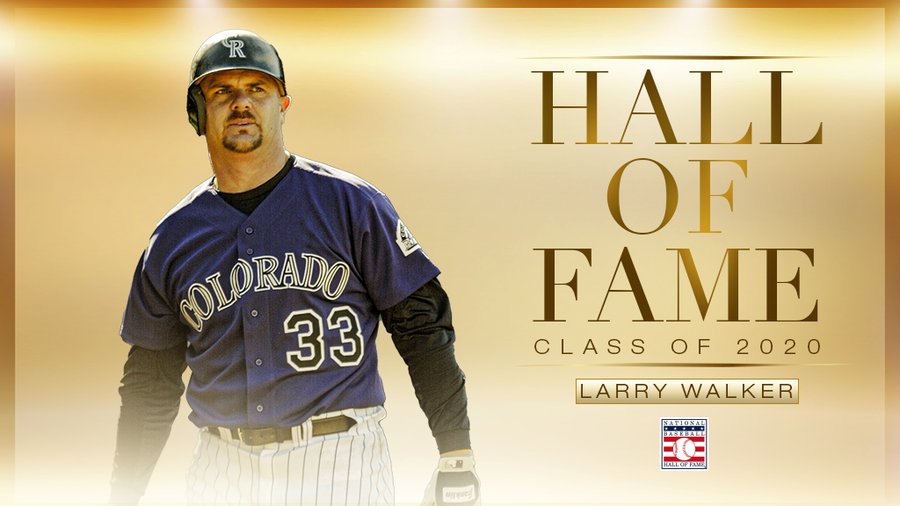 Larry Walker Finally Gets The Call To Cooperstown
In his 10th and final year on the ballot, Larry Walker is finally getting the call to Cooperstown. While earning 76.6% of the votes, Walker will join Yankee Captain Derek Jeter on the big stage this summer. Walker is heading to the Hall of Fame with an MVP Award, seven Gold Glove Awards, three Silver Sluggers, three batting titles, and five All-Star appearances. He is also just seventh player in MLB history to get into the Hall of Fame in their final year on the ballot.
Walker By The Numbers
Throughout his 17-year career, Walker spent time with the Expos, Rockies, and Cardinals. Saving some of the best moments of his career for Colorado, Walker's selection came with some debate with Coors Field giving him an "unfair advantage." Those arguments were put to rest as Walker produced offensively both in and out fo Coors Field.
Larry Walker finished his career with a slash line of .313/.400/.565 with 383 homers, 1,311 RBIs, and scored 1,355 runs. In addition, Walker posted a career-WAR of 72.7 (good for 86th all-time) and an OPS of .965 (good for 15th all-time). During his MVP season with Colorado in 1997, Walker hit .366 with a career-high 49 homers with 130 RBIs.
Along with being just the second Canadian-born player to be inducted, Walker will join Jeter, catcher Ted Simmons, and executive Marvin Miller this summer to be enshrined into baseball immortality.
Written By Zach Nau
Follow Zach and TSJ: MLB on Twitter
Photo Credit to MLB via Twitter
Follow TSJ on Facebook and Twitter