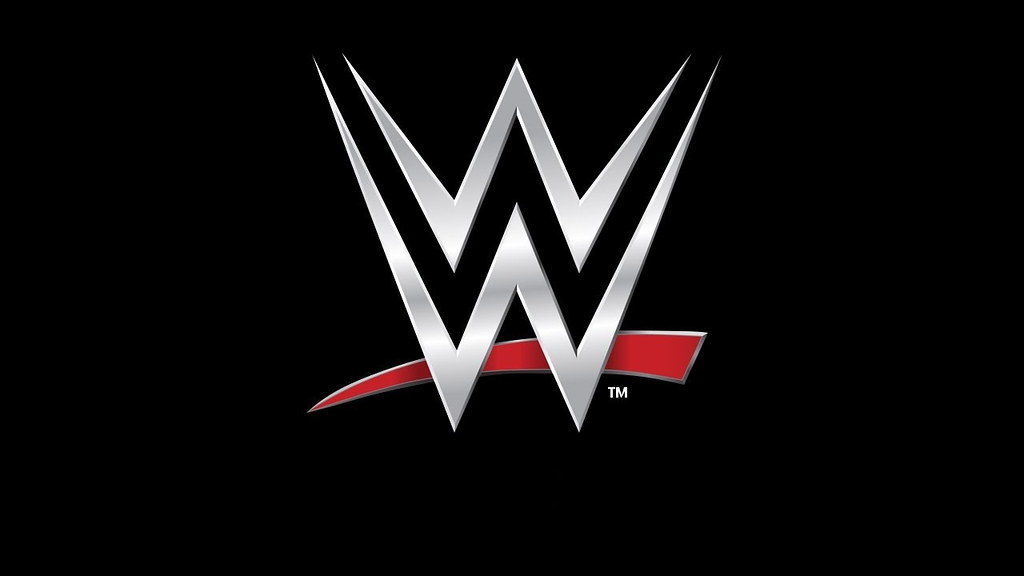 WWE Yearly Review: Pay-Per-View Rankings 2019
Hello, and welcome to the year-end TSJ listing of the top 21 WWE Pay-Per-View events of 2019. This list has been compiled by our former writer, now guest contributor Thom Cunningham; he took the time to put WWE under the microscope to bring you the rankings from least to greatest.
Now, he's not saying that the shows were bad, not at all; he put them in the order of entertainment value from least to greatest.  And so, let's dive in and see which PPVs were merely okay, which ones good, and which ones deserved true replay value.
21 – Stomping Grounds
Date: Jun. 23, 2019
Location: Tacoma, Washington, USA
Venue: Tacoma Dome
Match of the Night: Kofi Kingston vs Dolph Ziggler in a Steel Cage Match – WWE Championship
Honorable Mentions:
Daniel Bryan & Erick Rowan vs Heavy Machinery – WWE Smackdown Tag Team Championship
Memorable Moments:
Becky Lynch shoves Lacey Evans' handkerchief down her throat
Ricochet wins the WWE United States Championship
Otis catches a cross-body splash attempt from Erick Rowan
Nikki Cross accidentally costs Alexa Bliss the WWE Smackdown Women's Championship
Shane McMahon drags a referee out of the ring and hits a Coast-to-Coast on Roman Reigns
Kofi Kingston hurdles Dolph Ziggler to go outside of the cage and retain the WWE Championship
Seth Rollins powerbombs Baron Corbin through the announce table
Lacey Evans is the special guest referee and counts slow for Seth during a pin attempt and count out on Baron Corbin
Lacey Evans makes the WWE Universal Championship match No Count-Out and No DQ
Seth Rollins hits a falcon arrow on Baron Corbin onto a chair
Becky helps Seth retain his championship by taking Lacey Evans out
20 – Fastlane
Date: Mar. 10, 2019
Location: Cleveland, Ohio, USA
Venue: Quicken Loans Arena
Match of the Night: The Shield vs Drew McIntyre, Baron Corbin & Bobby Lashley
Honorable Mentions:
Memorable Moments:
The Usos frog splash on The Miz is intercepted by a Shane McMahon Coast-to-Coast
Shane McMahon attacks The Miz after they lose their championship match
Sonya Deville accidentally costs Mandy Rose her championship match
Vince McMahon tricks Kofi into thinking he is in the WWE Championship match, and instead givens him The Bar
Chad Gable hits a German suplex on Aleister Black into a pin that's broken up by a Scott Dawson frog splash, who is then hit with a shooting star press by Ricochet
Ricochet launches himself over the ring post to land on Robert Roode as Chad Gable tags in
Rey Mysterio hits a hurricanrana on Andrade from the top rope onto the outside floor
Andrade hits a horizontal corkscrew over the top turnbuckle onto Samoa Joe on the outside floor
Nia Jax and Tamia attack Beth Phoenix and Natalya after their match
More Moments:
Ali is put into the WWE Championship match
Ali hits a reverse DDT onto Daniel Bryan from the top rope to the outside floor as Kevin Owens catches him and hits a ring apron powerbomb
Daniel Bryan hits a running knee as Ali is attempting a corkscrew moonsault to win the WWE Championship
Ronda Rousey gets Charlotte Flair disqualified so Becky Lynch is added to their Wrestlemania match
Randy Orton RKO's Elias after a performance, but is then hit with a phenomenal forearm by A.J. Styles
The Shield reunite for one final match before Dean Ambrose leaves WWE
Seth Rollins jumps out of the crowd onto everyone below
The Shield triple powerbomb Drew McIntyre through the announce table
Seth Rollins curb stomps Bobby Lashley into an announce table
19 – Clash of Champions
Date: Sept. 15, 2019
Location: Charlotte, NC, USA
Venue: Spectrum Center
Match of the Night: Becky Lynch vs Sasha Banks – WWE Raw Women's Championship
Honorable Mentions:
Memorable Moments:
Dolph Ziggler and Bobby Roode win the WWE Raw Tag Team Championship
Bayley uses an exposed turnbuckle to beat Charlotte Flair
The Revival win the WWE Smackdown Tag Team Championship
There is a 24/7 Championship chase during the WWE Women's Tag Team Championship match, as Alexa Bliss almost wins the former championship
Sasha Banks tries an Eddie Guerrero tactic to win the WWE Raw Women's Championship
Becky hits the referee with a chair to get DQ'd
Sasha & Becky fight into the crowd after the match and puts Sasha into a Dis-Armher through a chair
Erick Rowan powerbombs Roman Reigns through the announce table
Erick Rowan Iron Claw Slams Roman Reigns through a table in the crowd
Luke Harper returns to help Rowan beat Reigns
The Fiend attack Seth Rollins after his WWE Universal Championship match
18 – Super ShowDown
Date: Jun. 7, 2019
Location: Jeddah, Makkah, Saudi Arabia
Venue: King Abdullah International Stadium
Match of the Night: Randy Orton vs Triple H
Honorable Mentions:
Memorable Moments:
Baron Corbin loses his WWE Universal Championship match arguing with the referee, so he hits Seth Rollins with an End of Days as Brock Lesnar comes out to cash in his MITB contract
Seth low blows Lesnar before he can cash in his contract and beats him with a chair
Finn Balor's entrance
Lars Sullivan makes his WWE match debut
Lars Sullivan beats down the Lucha House Party on the entrance ramp after they get themselves DQ'd
Triple H's entrance
First-ever 50-man Battle Royal
Mansoor wins the 50-man Battle Royal
17 – Extreme Rules
Date: Jul. 14, 2019
Location: Philadelphia, PA, USA
Venue: Wells Fargo Center
Match of the Night: Braun Strowman vs Bobby Lashley in a Last Man Standing Match
Honorable Mentions:
Memorable Moments:
Elias hits The Undertaker with a guitar
Shane McMahon hits an elbow drop on The Undertaker off the turnbuckle through the announce table
Shane hits a Coast-to-Coast on The Undertaker with a trash can
Cesaro reverses Aleister Black's double-knees attempt with an uppercut
Braun Strowman suplexes Bobby Lashley into an arena wall
Lashley spears Strowman through a barricade
Lashley dumps the announce table on top of Strowman, who gets up to break a 10-count
Strowman tosses Lashley into the international commentary area
Strowman powerslams Lashley off the stands to win
The New Day win their sixth WWE Tag Team Championship
Gallows & Anderson helps A.J. Styles win the WWE United States Championship – hitting a Super Styles Clash to win
Kevin Owens beats Dolph Ziggler in quick fashion
Becky Lynch hits Becksploder on Lacey Evans onto a pile of chairs
Baron Corbin hits Becky with an End of Days
Brock Lesnar successfully cashes in MITB and wins the WWE Universal Championship
16 – Elimination Chamber
Date: Feb. 17, 2019
Location: Houston, Texas, USA
Venue: Toyota Center
Match of the Night: 6-Team Elimination Chamber Match – WWE Women's Tag Team Championship
Honorable Mentions:
6-Man Elimination Chamber Match – WWE Championship
Memorable Moments:
1st ever women's tag team Elimination Chamber match
The IIconics pinning combination on Naomi
The Riott Squad hit a cross-body splash off the pod on to everyone below
Nia Jax crashes herself through a pod door
Sasha Banks hits a backstabber on Sonya Deville into a Bayley-to-Belly
Sasha & Bayley win the 1stever WWE Women's Tag Team Championship
The Usos counter a Shane McMahon Coast-to-Coast with a superkick
Shane McMahon hits an elbow drop on to a Uso through the announce table
The Usos wins the WWE Smackdown Tag Team Championship
Finn Balor wins the WWE Intercontinental Championship by pinning Lio Rush
Becky Lynch attacks Charlotte Flair and Ronda Rousey with her crutch
Baron Corbin, Drew McIntyre, and Bobby Lashley put Braun Strowman through two tables
Kofi Kingston jumps off the chamber wall onto Samoa Joe and Daniel Bryan
Jeff Hardy hits a Swanton Bomb off the pod onto A.J. Styles who is laying on the turnbuckle
Randy Orton hits an RKO on Styles mid-phenomenal forearm to eliminate him
Bryan reverses a Kingston bulldog by throwing him into a pod door
15 – SummerSlam
Date: Aug. 10, 2019
Location: Toronto, Ontario, Canada
Venue: Scotiabank Arena
Match of the Night: Becky Lynch vs Natalya in a Submission Match – WWE Raw Women's Championship
Honorable Mentions:
Brock Lesnar vs Seth Rollins – WWE Universal Championship
Memorable Moments:
Natalya locks a sharpshooter onto Becky Lynch on top of the turnbuckle
Dolph Ziggler repeatedly calls out Goldberg, who continually spears him
Carmella and R-Truth disguise themselves as international broadcasters with Drake Maverick looking for them
Ricochet walks on Gallows and Anderson's shoulders to hit a hurricanrana on A.J. Styles
Bayley hits a Super Bayley-to-Belly on Ember Moon
Shane McMahon makes Elias the special enforcer in his match with Kevin Owens
Randy Orton taunts Kofi Kingston in front of his family, causing Kofi to snap
Bray Wyatt debuts The Fiend
Seth Rollins frog splashes Brock Lesnar through the announce table
Seth Rollins wins the WWE Universal Championship
14 – Crown Jewel
Date: Oct. 31, 2019
Location: Riyadh, Riyadh, Saudi Arabia
Venue: King Fahd International Stadium
Match of the Night: Seth Rollins vs Bray Wyatt in a Falls Count Anywhere Match – WWE Universal Championship
Honorable Mentions:
Mansoor vs Cesaro
Natalya vs Lacey Evans
Memorable Moments:
Brock Lesnar beats Cain Velasquez with a chair after their match, so Rey Mysterio comes out and beats Brock with one
The O.C. win the Tag Team World Cup (largest Tag Team Turmoil in WWE history)
Cesaro counters a Mansoor moonsault with an uppercut
Mansoor counters a Cesaro super gut wrench suplex into a powerbomb
Tyson Fury's entrance
Natalya and Lacey Evans compete in the first-ever women's wrestling match in Saudi Arabia and share a moment after
Randy Orton reverses a Roman Reigns' superman punch into an RKO
Seth Rollins curb stomps The Fiend outside the ring, but he gets up instantly – curb stomps him on the exposed floor too
The Fiend pushes Seth off the top turnbuckle into two tables outside the ring
Seth kicks The Fiend off the stage into a pile of fireworks that go off, but Fiend gets up instantly and wins the WWE Universal Championship
13 – Hell in a Cell
Date: Oct. 6, 2019
Location: Sacramento, California, USA
Venue: Golden 1 Center
Match of the Night: Becky Lynch vs Sasha Banks in a Hell in a Cell Match – WWE Raw Women's Championship
Honorable Mentions:
Daniel Bryan and Roman Reigns vs Erick Rowan and Luke Harper in a Tornado Tag Team Match
Memorable Moments:
Sasha Banks hits a double-knees onto Becky on a standing ladder
Becky hits a Becksploder on Sasha into the cell
Becky sits Sasha in a chair that is held up against the cell wall with three kendo sticks and dropkicks her
Sasha hits double-knees onto Becky through a table
Roman Reigns spears Erick Rowan through the announce table
Daniel Bryan and Roman Reigns hug after their match
Asuka uses green mist on Nikki Cross
The Kabuki Warriors win the WWE Women's Tag Team Championship
Braun Strowman knocks out A.J. Styles, who comedically tries to stand after the match
R-Truth wins the 24/7 Championship with help from Funaki
Charlotte Flair wins her 10th WWE Women's Championship
Seth Rollins frog splashes The Fiend through a table
The Fiend uses an oversized mallet to attack Seth with
Fiend gets up after multiple curb stomps and a pedigree
The Fiend kicks out after Seth uses a ladder to smash a chair on The Fiend's face
Seth uses a toolbox to smashes a ladder and chair on The Fiend's face
The Fiend mandible claws Seth and hits a Sister Abigail after laying on a stretcher
12 – TLC
Date: Dec. 15, 2019
Location: Minneapolis, Minnesota, USA
Venue: Target Center
Match of the Night: Aleister Black vs Buddy Murphy
Honorable Mentions:
The New Day vs The Revival in a Ladder Match – WWE Smackdown Tag Team Championship
Roman Reigns vs Baron Corbin in a TLC Match
The Kabuki Warriors vs Becky Lynch & Charlotte Flair in a TLC Match – WWE Women's Tag Team Championship
Memorable Moments:
Kofi Kingston hits a cross-body splash off the top rope on to The Revival who are holding a ladder
Big E misses his patent apron splash and lands on a ladder
Kofi jumps off a falling ladder and lands on a rope, then jumps and hits a tornado DDT onto Scott Dawson
Dawson superplexes Big E onto a ladder that then Dash Wilder Frog Splashes Big E through
Big E hits a Big Ending onto Wilder off the ladder
Kofi uses the hanging belts to knock Dawson off the ladder onto another ladder below
The Viking Raiders powerbomb Karl Anderson through the KFC table
Baron Corbin chokeslams Roman Reigns through a table after hitting him with a can of dog food
Reigns hit a Samoan Drop on Corbin through the announce table
Dolph Ziggler throws a chair at Reigns' face
Corbin hits Reigns with an End of Days on a chair
More Moments:
Daniel Bryan returns after Bray Wyatt 'speaks' with The Fiend after his match with The Miz
Lashley side slams Rusev through a steel barricade
Lana helps Bobby Lashley beat Rusev
Kairi Sane hides under the ring and uses a fire extinguisher on Charlotte Flair and Becky Lynch when they pull her out
Asuka and Kairi Sane tie Becky to a ladder
Becky Lynch leg drops Asula through a table
Charlotte powerbombs Sane through a table
Charlotte is powerbombed off the top rope through a table outside the ring
11 – NXT UK TakeOver: Blackpool
Date: Jan. 12, 2019
Location: Blackpool, Lancashire, England
Venue: Empress Ballroom
Match of the Night: Pete Dunne vs Joe Coffey – WWE United Kingdom Championship
Honorable Mentions:
Memorable Moments:
Tyler Bate hits an airplane spin on both James Drake & Zach Gibson at the same time
Bate breaks a submission by tossing Gibson into Drake causing him to break his submission on Trent Seven
Jordan Devlin injures Travis Banks prior to their match, prompting an impromptu match with Finn Balor
Eddie Dennis reverses a cross-body splash attempt by Dave Mastiff into a Sidewalk Slam on steel steps
Toni Storm wins the NXT United Kingdom Women's Championship
Walter shows up after Pete Dunne retains his title against Joe Coffey
10 – NXT TakeOver: Phoenix
Date: Jan. 26, 2019
Location: Phoenix, Arizona, USA
Venue: Talking Sticks Resort Arena
Match of the Night: Ricochet vs Johnny Gargano – NXT North American Championship
Honorable Mentions:
Undisputed Era vs War Raiders – NXT Tag Team Championship
Shayna Baszler vs Bianca Belair – NXT Women's Championship
Tommaso Ciampa vs Aleister Black – NXT Championship
Memorable Moments:
War Raiders Entrance
War Raiders win the NXT Tag Team Championship
Ricochet counters a Gargano suicide dive into a Fireman's Carry, which Gargano reverses into a reverse Spikearana on the outside floor
Johnny Gargano wins the NXT North American Championship
Shayna Baszler ends Bianca Belair's undefeated streak
Johnny Gargano and Tommaso Ciampa end the show on stage together, both with championships
9 – NXT TakeOver: Toronto
Date: Aug. 10, 2019
Location: Toronto, Ontario, Canada
Venue: Scotiabank Arena
Match of the Night: Adam Cole vs Johnny Gargano in a 2 out of 3 Falls Match – NXT Championship
Honorable Mentions:
Street Profits vs Undisputed Era – NXT Tag Team Championship
Io Shirai vs Candice LeRae
Triple Threat Match – NXT North American Championship
Memorable Moments:
Io Shirai hits a super Spanish Fly on Candice LeRae
Matt Riddle calls out Killian Dain, starting a brawl between the two
Killian Dain powerbombs Riddle and a security guard off the stage through a table
Velveteen Dream's entrance
Velveteen Dream breaks a Pete Dunne finger lock on Roderick Strong with a Purple Rain Maker across the ring
Mia Yim hits a super Sunrise Powerbomb on Shayna Baszler
Johnny Gargano takes a selfie with a fan
Gargano flips Adam Cole through the announce table
The third fall match between Gargano and Cole is revealed to be a steel cage that is surrounded in barbed wire and weapons
Gargano uses a fire extinguisher on Cole and then hits a tornado DDT onto the edge of a steel chair
Gargano hits a super Canadian Destroyer on Cole
Cole and Gargano crash through tables, falling off the top of the cage
8 – Survivor Series
Date: Nov. 24, 2019
Location: Rosemont, Illinois, USA
Venue: Allstate Arena
Match of the Night: Adam Cole vs Pete Dunne – NXT Championship
Honorable Mentions:
5-Man Elimination Survivor Series Match
Brock Lesnar vs Rey Mysterio in a No Holds Barred Match – WWE Championship
Memorable Moments:
Io Shirai and Candice LeRae leave the women's Survivor Series match, only to return later
Carmella hits a Hurricanrana on Charlotte Flair, who lands on Bianca Belair
Asuka spits green mist into Charlotte's eyes
Toni Storm is put into the Bank Statement and sharpshooter at the same time
Adam Cole counters a Pete Dunne Moonsault with a kick to the face
Cole reverses Dunne's Bitter End with a Panama Sunrise
Cole hits a Panama Sunrise onto Dunne on the ring apron
Braun Strowman and Keith Lee staredown
Roman Reigns spears and helps eliminate teammate Baron Corbin
Lee counters a Reigns spear into a massive sit down powerbomb
Reigns then shakes Lee's hand after the match
Dominic begs Brock to stop beating up Rey Mysterio, but Rey and Dominic both low blow Lesnar
Then Dominic hits Brock with a chair
Dominic and Rey hits Brock with a 619
Becky Lynch attacks Shayna Baszler after their match
7 – Money in the Bank
Date: May 19, 2019
Location: Hartford, Connecticut, USA
Venue: XL Center
Match of the Night: Men's Money in the Bank Ladder Match
Honorable Mentions:
Women's Money in the Bank Ladder Match
Seth Rollins vs A.J. Styles – WWE Universal Championship
Memorable Moments:
Naomi walks across horizontal ladders to dropkick Mandy Rose
Carmella injures ankle during the match and comes back for revenge on Mandy
Naomi hits a split leg moonsault onto Bayley who's laying on a ladder
Ember Moon hits an Eclipse on Natalya off the top of a ladder
Mandy hits a Fairytale Ending on Moon onto a ladder
Sonya Deville stops Carmella from winning and carries Mandy up the ladder
Bayley wins MITB
Rey Mysterio wins the WWE United States Championship
Ariya Daivari's entrance
Lacey Evans' entrance
Sami Zayn is found upside down and beaten up, so Triple H sends Braun Strowman home (thinking it was him) and out of the MITB match
More Moments:
Charlotte Flair wins the WWE Smackdown Women's Championship thanks to Lacey Evans
Bayley successfully cashes in MITB and wins the WWE Smackdown Women's Championship
Elias hits Roman Reigns with a guitar backstage
Seth Rollins hits an inverted superplex on A.J. Styles
A.J. Styles backflips off turnbuckle into an inverted DDT onto Seth
Styles reverses a Rollins' curb stomp into a Styles Clash
Finn Balor stomps a ladder into Baron Corbin
Andrade sunset flips Balor off a ladder onto a horizontal ladder
Ali hits Spanish Fly on Andrade off a ladder
Corbin chokeslams Ali through a table and Balor onto the edge of a ladder
Drew McIntyre suplexes Balor on a ladder, then hits an inverted Alabama Slam on Andrade onto Balor who is laying on the ladder
McIntyre tosses Ricochet over a rope and through a ladder
Brock Lesnar shows up as Strowman's replacement to win MITB
6 – NXT TakeOver: War Games III
Date: Nov. 23, 2019
Location: Rosemont, Illinois, USA
Venue: Allstate Arena
Match of the Night: Women's War Games Match
Honorable Mentions:
Men's War Games Match
Finn Balor vs Matt Riddle
Triple Threat Match – NXT Championship #1 Contender
Memorable Moments:
1st ever women's War Games match
Io Shirai hits running double-knees onto Candice LeRae in between the rings
Rhea Ripley powerbombs Shirai and Kay Lee Ray on chairs – as they super backdrop suplex LeRae onto the same chairs
Bianca Beliar hits a 450-splash on Ripley on a pile of chairs
Dakota Kai attacks Tegan Nox when it's her turn to enter War Games
Shirai hits a moonsault on Belair and LeRae from the top of the cage
Ripley handcuffs herself to Shayna Baszler and hits her with a Rip Tide through two chairs to win
Killian Dain cannonballs Damian Priest through a barricade
Kevin Owens is the surprise entrant on Team Ciampa in War Games
Adam Cole hits a Panama Sunrise onto Owen in between the rings
Dominik Dijakovic choke slams Roderick Strong off turnbuckle through a table
Owens frog splashes Kyle O'Reilly through a table which breaks a sleeper hold he had on Dijakovic
Keith Lee powerbombs Bobby Fish through a table
Tommaso Ciampa hits a white noise onto Cole off the top of the cage through two tables to win
5 – Royal Rumble
Date: Jan. 27, 2019
Location: Phoenix, Arizona, USA
Venue: Chase Field
Match of the Night: Asuka vs Becky Lynch – WWE Smackdown Women's Championship
Honorable Mentions:
Ronda Rousey vs Sasha Banks – WWE Raw Women's Championship
Brock Lesnar vs Finn Balor – WWE Universal Championship
Memorable Moments:
Asuka hits a fisherman's suplex on Becky Lynch off the apron on the outside floor
Asuka gets Becky to tap with an inverted Asuka Lock
Shane McMahon & The Miz win the WWE Smackdown Tag Team Championship
Sasha Banks locks a double armbar on Ronda Rousey into a Bank Statement
Natalya locks a sharpshooter on Lacey Evans and Mandy Rose at the same time
Billie Kay refuses to enter the Royal Rumble without Peyton Royce
Nikki Cross enters the Royal Rumble by throwing Billie Kay into the barricade, smashing her head repeatedly into the turnbuckle and then hits a cross-body splash onto everyone from the turnbuckle
Ember Moon saves elimination with her feet hooking to the bottom rope
Naomi saves elimination by climbing on the barricade and jumping on the steel steps
Candice LeRae, Lacey Evans, Xia Li, Kacy Catanzaro, Io Shirai, and Rhea Ripley all make their WWE in-ring debuts


More Moments:


Ruby Riott enters the Royal Rumble with the Riott Squad eliminating multiple women
Hornswoggle chases Zelina Vega out from under the ring
Catanzaro saves elimination by landing on her hands and climbing the outside of the ring post
Natalya lasts 55 minutes and 58 seconds in the Royal Rumble match – longest duration for any woman in a Royal Rumble match
Becky Lynch takes Lana's spot in the Royal Rumble match and wins it
Erick Rowan returns to help Daniel Bryan retain the WWE Championship against A.J. Styles
Finn Balor uses the corner of the announce table to gain an advantage over Brock Lesnar
Jeff Jarrett interrupts Elias as the number two entry, only for Elias to smash him with a guitar
Kurt Angle enters the Royal Rumble at No. 4
Drew McIntyre destroys No Way Jose's conga line as he enters the Royal Rumble
Bobby Lashley puts Seth Rollins through the announce table after Seth eliminates him
Nia Jax attacks R-Truth and takes his spot in the men's Royal Rumble, eliminating a few competitors
Rey hits a 619 and Randy Orton hits an RKO on Nia Jax
Seth Rollins wins the Royal Rumble
4 – NXT TakeOver: XXV
Date: Jun. 1, 2019
Location: Bridgeport, Connecticut, USA
Venue: Webster Bank Arena
Match of the Night: Johnny Gargano vs Adam Cole – NXT Championship
Honorable Mentions:
Matt Riddle vs Roderick Strong
Fatal-4-Way Ladder Match – NXT Tag Team Championship
Memorable Moments:
Montez Ford leapfrogs Wesley Blake who is laying on a ladder and flapjacks Steve Cutler on the same ladder
Undisputed Era hit a codebreaker into a german suplex onto Ford on a ladder
Blake powerbombs Kyle O'Reilly into a ladder Bobby Fish is climbing
Forgotten Sons hit an inverted DDT-stomp onto Fish off a ladder
Jaxson Ryker comes down and beats everyone with a ladder until the other teams join forces against him
Street Profits win the NXT Tag Team Championship
Velveteen Dream takes a selfie with Tyler's phone and again with Tyler after their match
Io Shirai attacks Shayna Baszler after their match and hits a moonsault with a chair
Josiah Williams raps Adam Cole's entrance song
Cole hits a Panama Sunrise on Johnny Gargano outside the ring
Adam Cole wins the NXT Championship
3 – NXT UK TakeOver: Cardiff
Date: Aug. 31, 2019
Location: Cardiff, Glamorgan, Wales
Venue: Motorpoint Arena
Match of the Night: Walter vs Tyler Bate – WWE United Kingdom Championship
Honorable Mentions:
Cesaro vs Ilja Dragunov
Noam Dar vs Travis Banks
Triple Threat Match – NXT UK Tag Team Championship
Joe Coffey vs Dave Mastiff in a Last Man Standing Match
Memorable Moments:
Cesaro hits 40 swings on Ilja Dragunov
Cesaro shakes Dragunov hand after the match and hugs him
Zach Gibson and James Drake hold Wolfgang on their shoulders and hit a suicide dive
Mark Andrews & Morgan Webster win the NXT UK Tag Team Championship
Dave Mastiff whips Joe Coffey into turnbuckle so hard it pops out
Mastiff hits a DVD on Coffey onto the announce table
Both Mastiff and Coffey fall off a platform through tables below
Kay Lee Ray wins the NXT UK Women's Championship
Tyler Bate hits an exploder suplex on Walter off the ring apron onto the outside floor
2 – Wrestlemania 35
Date: Apr. 7, 2019
Location: East Rutherford, New Jersey, USA
Venue: MetLife Stadium
Match of the Night: Daniel Bryan vs Kofi Kingston – WWE Championship
Honorable Mentions:
Shane McMahon vs The Miz in a Last Man Standing Match
Triple Threat Match – WWE Smackdown and Raw Women's Championship
Triple H vs Batista in a No DQ Match
Memorable Moments:
Yolanda Adams sings God Bless America
Seth Rollins low blows Brock Lesnar when the ref is not watching and hits three curb stomps to win the WWE Universal Championship
Rusev and Shinsuke Nakamura powerbomb Usos off the turnbuckle, who back suplex The Bar off the turnbuckle, who try to do the same to Ricochet – but Ricochet rolls through to avoid the fall
Hall of Fame inductees come out
Shane McMahon attacks The Miz's father
The Miz sends Shane through an international announce table
Miz hits Shane with a TV monitor as he lands on a golf cart
The Miz suplexes Shane off a TV tower but Shane lands on him and wins
Bret Hart escorts Natalya and Beth Phoenix to the stage
Beth Phoenix hits a Super Glam Slam on Bayley, but IIconics get the pin and win the WWE Women's Tag Team Championship
More Moments:
Kofi Kingston wins the WWE Championship
Drew McIntyre's entrance
Elias plays the drums, piano, and guitar to play a short song but is interrupted by 'heel' John Cena
Batista and Triple H's entrances
Triple H hits Batista with a toolbox and uses pliers to rip his nose ring out
The Game uses bolt cutters to smash Batista's fingers
Triple H spears Batista through the announce table
Ric Flair helps Triple H win by handing him a sledgehammer and distracting Batista
Baron Corbin beats Kurt Angle in his final match – as Angle gives a speech after
Finn Balor fights as the demon and wins back his WWE Intercontinental Championship
Women main event Wrestlemania for the first time ever
Charlotte Flair arrives in a helicopter while Ronda Rousey has live music perform her theme song
Becky Lynch pins Ronda Rousey to win both the WWE Raw and Smackdown Women's Championship
1 – NXT TakeOver: New York
Date: Apr. 5, 2019
Location: Brooklyn, New York, USA
Venue: Barclays Center
Match of the Night: Adam Cole vs Johnny Gargano in a 2 out of 3 Falls Match – NXT Championship
Honorable Mentions:
Velveteen Dream vs Matt Riddle – NXT North American Championship
War Raiders vs Aleister Black & Ricochet – NXT Tag Team Championship
Fatal-4-Way Match – NXT Women's Championship
Pete Dunne vs Walter – WWE United Kingdom Championship
Memorable Moments:
War Raiders' entrance
Aleister Black and Ricochet have a sendoff moment with the NXT crowd after their match
Velveteen Dream's entrance
Matt Riddle german suplexes Dream into the ring and then follows it with a Floating Bro
Walter hits a super powerbomb on Pete Dunne
Walter wins the WWE United Kingdom Championship
Kairi Sane and Io Shirai powerbomb Shayna Baszler who superplexes Bianca Belair
Shirai launches Sane over the top rope as she hits an Insane Elbow on Baszler and Belair
Johnny Gargano wins the NXT Championship
Follow us on YouTube and our main Twitter
Photo credit: Imranbecks, via Flickr
Follow Thom on Twitter, as well as our Wrestling News Twitter