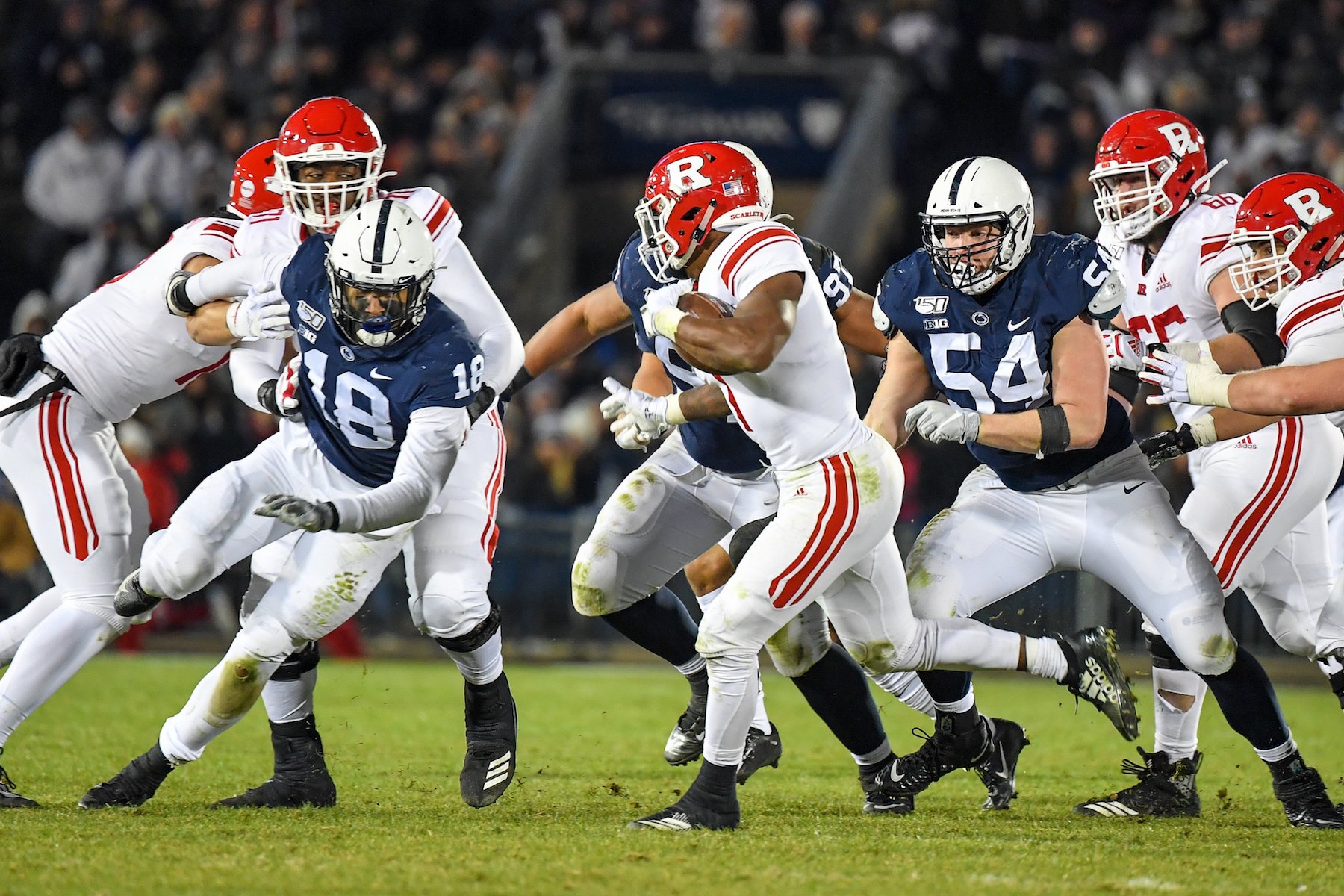 Nittany Lions Finish Season Strong
After Defeating Rutgers Penn State Looks Forward To Their Bowl Destination
Penn State defeated Rutgers Saturday 27-6 to finish the season 10-2 overall and 7-2 in conference play. Somer critics have ripped coach Franklin all season long and say he should no longer be at the helm of the Penn State football program. The reality is, Franklin is the right guy to lead this program and truthfully, he's in line for another contract extension.
Regular Season
The Lions have had one of the nation's toughest schedules this season. As a matter of fact, Penn State had the nation's seventh toughest strength of schedule with a rating of 11.6. To put things into a clearer perspective, four Big Ten teams were ranked in the top ten of strength of schedule. Meanwhile, eight Big Ten teams overall ranked in the top 25 in terms of strength of schedule. Let's talk about some of those games shall we? Yes, the sudden loss on the road at Minnesota hurt the Nittany Lions. However, P.J Fleck in some term out masterminded Franklin. How about Ohio State? Penn State went into Columbus on the road as 18.5 point underdogs (which was expected). You know what wasn't expected? For the Lions to be the only team to hang in with Ohio State an entire four quarters and only lose by 11.
On the other hand, Penn State wrapped up its renewed rivalry with Pitt this season and currently, no future games are on the docket. In many analysts eyes, this season was a rebuilding season. However, Head Coach James Franklin and his staff didn't make it seem like it was a rebuilding season by any stretch. People all over the board projected the Nittany Lions to have an 8-4 season. Additionally, some experts predicted a 9-3 season. It amazes me how people would be calling for Franklin to leave after finished 10-2 and on the verge of potentially heading to Pasadena, California for the Rose Bowl for a second time under Franklin.
Say What You Want About James Franklin
Fans are entitled to their opinion. However, there's a difference between stating an opinion logically and stating an opinion out of nowhere. Here is a true question to ask you the fan: What coach out there is currently on the market that would do a better job than coach Franklin? I'll answer: No one. When Franklin and his staff took over this program in 2014, they were tasked with a difficult challenge. A program with lack of scholarships and rattled by sanctions that wouldn't allow them to compete for a post-season bowl game. The fact is, Franklin has brought in recruiting classes to Penn State that others could only dream of.
Likewise, with the hand that Franklin was first dealt with until now, he literally rebuilt this program and has in on a stage it hasn't seen in some time and fans really want him gone? Allow me to put more factual logic in this. Michigan, yes Michigan, pays Jim Harbaugh $7.5 million dollars. Here's my question: What has Harbaugh done at Michigan? Nothing. Since arriving in Ann Arbor, Harbaugh hasn't won a Big Ten title let alone put the Wolverines in the College Football Playoffs. You know what else Harbaugh hasn't done? Beat Ohio State-he's 0-5 in that department. Lastly, Purdue's Jeff Brohm makes $6.6 million.
Bowl Destination
Currently, the Rose Bowl or Orange Bowl are the two likely destinations for Penn State with the Rose Bowl being the front runner. On the other hand, the Nittany Lions need help from the Ohio State Buckeyes this weekend via a victory by at least 25 or 30 point margin.
Written By Tom Johnston
Follow Tom and TSJ: College Football on Twitter!
Photo credit to PennStateFball via Twitter
Follow TSJ on YouTube and Twitter