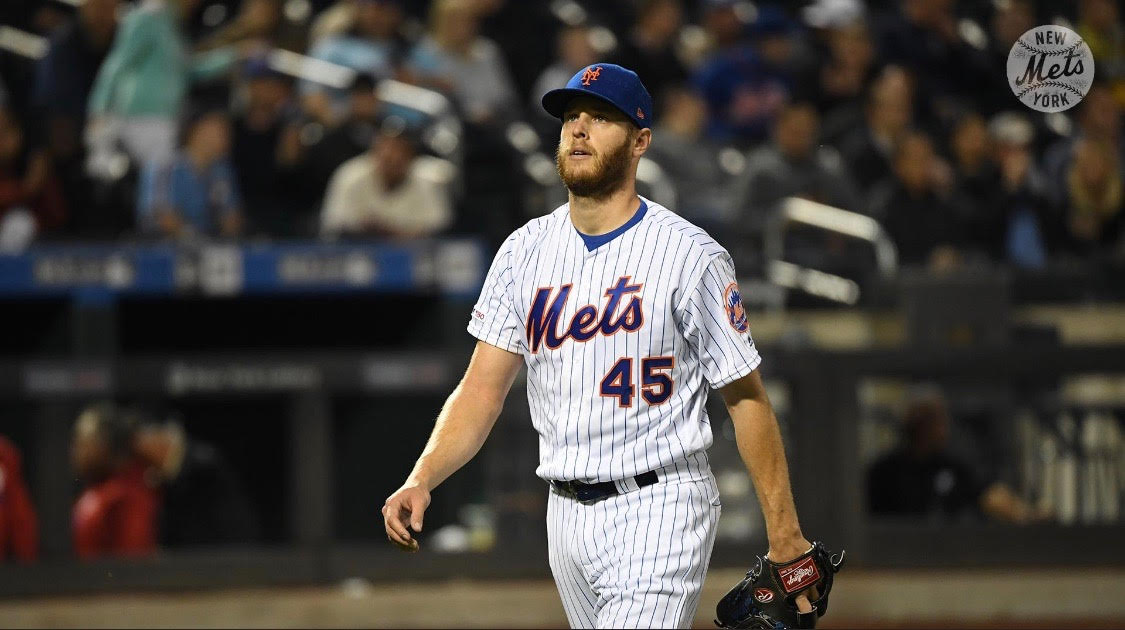 Mets Options If Wheeler Signs Elsewhere
For the first time in his career, Zack Wheeler is exploring the free-agent market. After rejecting the Mets one-year, $17.8 million qualifying offer, Wheeler will try and work out a long-term deal with the Mets or find a new home for the 2020 season. Obviously, the goal for the Mets is to keep him in Flushing. General Manager Brodie Van Wagenen has made it clear that talks with Wheeler are still on-going. But assuming the Mets are unable to keep Wheeler in the orange and blue, what other options do they have for their starting rotation?
Potential Options For The Mets
Seth Lugo
As of now, Seth Lugo would most likely be the best option for the Mets to add to their rotation. However, the Mets may also feel they like him better as a bullpen weapon. In addition, Lugo has yet to pitch over 101 innings since making his big league debut. Asking him to get nearly double that as a starter might be a lot to ask of him. The Mets are most likely going to keep him in the bullpen but definitely expect them to give him at least a chance at getting back into the rotation.
Robert Gsellman
Another highly discussed name to bring back into the rotation is Robert Gsellman. After what was a disappointing 2019 for Gsellman, a nice bounce-back year is in order. He, like Lugo, can be used both in the bullpen or as a starter.  With a healthy Gsellman, the Mets have a great option to use in either role. Also like Lugo, the Mets are entertaining Gsellman in the rotation but may keep him the bullpen for 2020.
Stephen Gonsalves
Earlier this offseason, the Mets claimed Gonsalves on waivers from the Twins. He was thought very highly of in the Twins organization, however, injuries and walks caused him to struggle at the big league level. The lefty could prove to be a nice fit in the rotation as a compliment to Steven Matz and a solid number five starter. Again, if he can stay healthy and limit the walks, Gonsalves can turn into a very nice "under-the-radar" for the Mets.
Other
Of course, the Mets have plenty of other options. They could test the free-agent market and see what is available. If not, the Mets have guys like Walker Lockett and Corey Oswalt that they could try again in the rotation. Regardless, the Mets need to handle this as if Wheeler will not sign long-term with the Mets. If we have learned anything about the Mets, you can never have too much pitching.
Written By Zach Nau
Follow Zach and TSJ: MLB on Twitter
Photo Credit to the Mets via Twitter
Follow TSJ on Facebook and Twitter