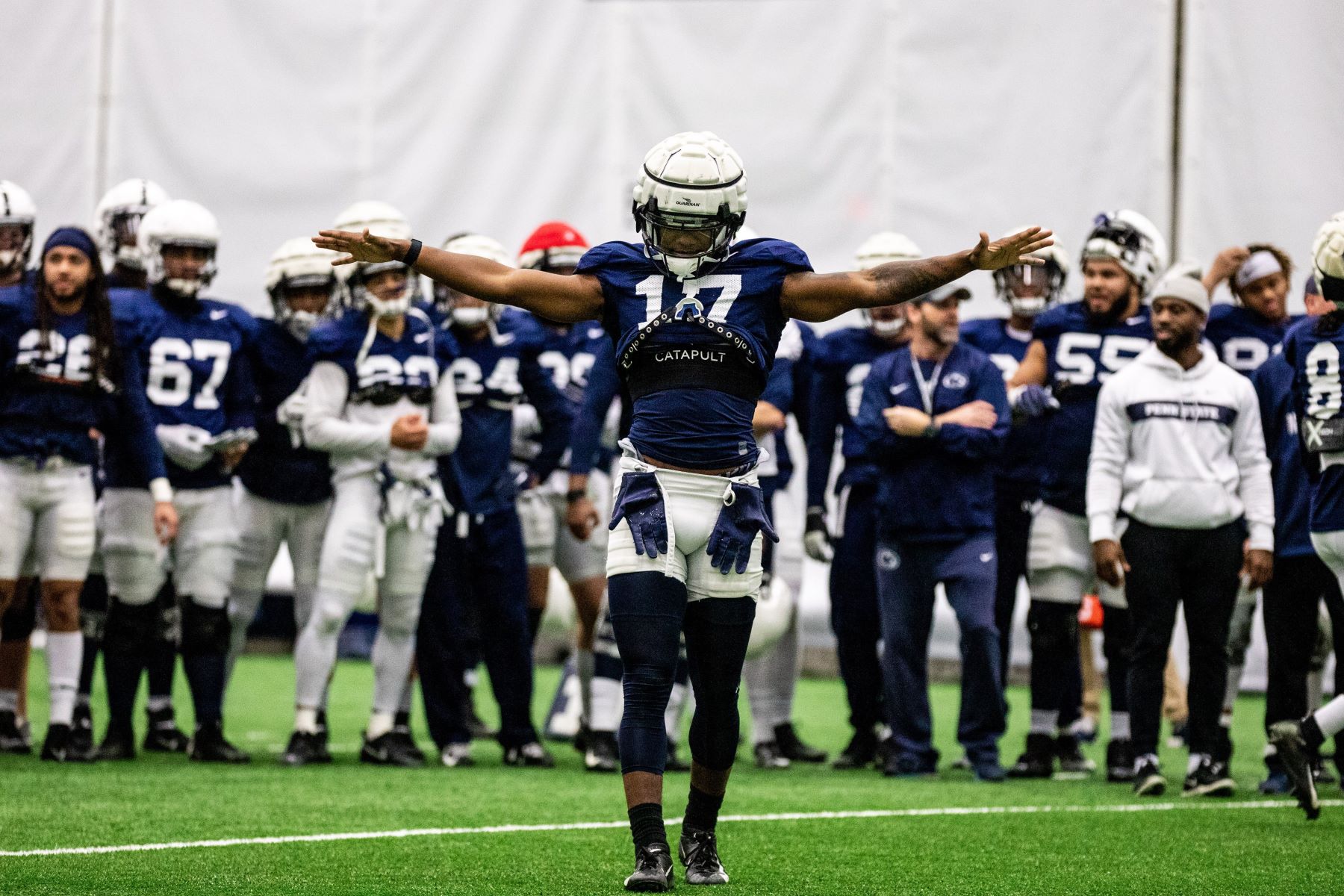 Penn State Prepares For Buckeyes
Nittany Lions Travel To Columbus For Pivotal Game Against The Buckeyes
After defeating the Hoosiers on Saturday. The Nittany Lions will focus their attention on a big game against Big Ten East rival Ohio State. This game is the biggest game for both sides as the winner will move on and represent the Big Ten East in the Big Ten title game.
Nittany Lions
Penn State defeated the Indiana Hoosiers 34-27 on Military appreciation day. Quarterback Sea Clifford completed 11 of 23 passes for 179 yards and threw one touchdown with no interceptions. On the other hand, the running game stepped it up as usual and Journey Brown rushed 21 times for 100 yards and one touchdown. Meanwhile, Sean Clifford also found himself in the running game as well rushing 10 times for 55 yards and scoring twice. On the receiving end, not much was generated as KJ Hamler only caught two receptions for 52 yards. However, Hamler was seen leaving the game early after a kickoff return due to potential injury to his head and or neck.
Wide receiver Nick Bowers scored the only receiving touchdown when he caught a 12 yard reception. The Nittany Lions defense also showed up but bot how they looked in previous games. Tariq Castro-Fields led the defense with six tackles which included two that he assisted with. Furthermore, linebacker Micah Parsons collected five tackles and two of those were also assisted. In the secondary, safety LaMont Wade had three tackles and four of those were assisted. No Nittany Lions on defense recorded any sacks.
Game Against Ohio State
This pivotal matchup against the Ohio State Buckeyes features two top-10 Big Ten teams. Currently, the Nittany Lions are 18 point underdogs and are ranked No. 8 in the College Football Playoff rankings. Meanwhile, Ohio State is ranked No. 2 and has a Heisman trophy contender in Chase Young that looks unstoppable. To add fuel to the fire, Young is coming off a two-game suspension handed down by the NCAA. Young is a stud and he leads the FBS in sacks with 13.5 and currently, tied for second with 15.5 tackles for loss. The past two matchups between both teams have ended by one point: 2017 39-38 and 2018 27-26.
Ohio State
The Buckeyes come into this matchup unbeaten at 10-0 overall and 7-0 in conference play. Likewise, Ohio State has been trouncing opponents left and right this season even in conference play. Ohio State ranks first in the FBS in team offense scoring an average 51.5 points. Furthermore, the Buckeyes average nearly four touchdowns in the passing game. Likewise, rushing is also an advantage for them as they attempt 46 rushes per game for 288 yards per game. Additionally, they average three touchdowns on the ground. Also, running back JK Dobbins has 183 rushes for 1,289 yards and 13 touchdowns.
Defensively, Ohio State's defense is ranked tops in the nation is scoring defense. Thus far, the Buckeyes have only allowed 11 offensive touchdowns. Ohio State allows 3.,52 yards per play and have allowed a total of 2,164 yards of total offense to opposing teams. Justin Fields is a premiere play maker as quarterback and has completed 159 of 230 passes for 2,164 yards and 31 touchdowns. Fields has thrown one interception. Secondly, Fields is also lethal on the ground as well. In 84 rushes, Fields has ran for 377 yards and 10 touchdowns.
What's Next
This game is so big that Fox's Big Noon Kickoff, ESPN's College GameDay and Big Ten Network's BTN Tailgate. No. 9 Penn State and No. 2 Ohio State will kick off at Noon Saturday from Ohio Stadium.
Written By Tom Johnston