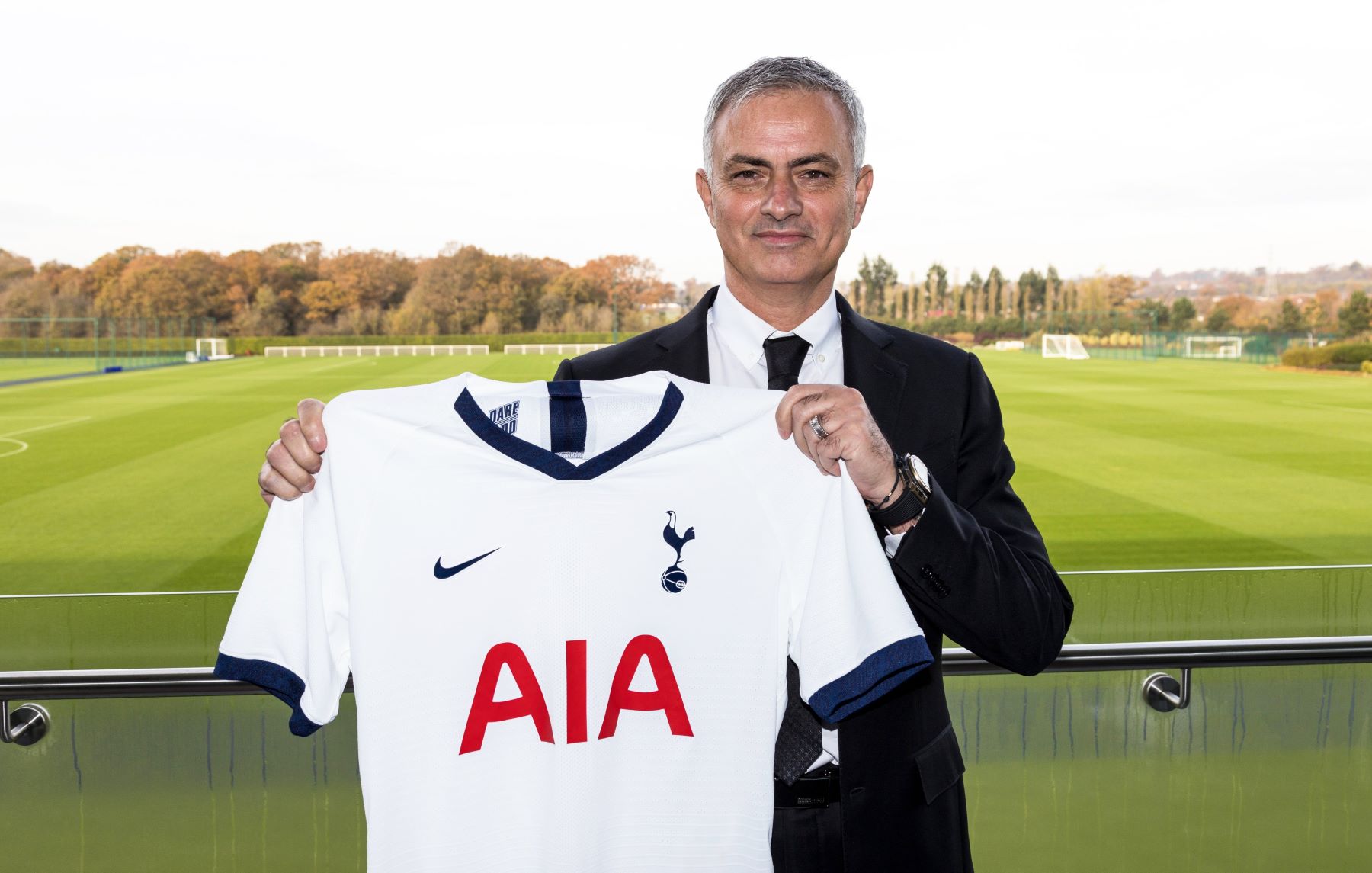 Tottenham Hiring Jose Mourinho Makes Total Sense
After surprisingly sacking Mauricio Pochettino Tuesday night, Tottenham didn't wait long to hire Jose Mourinho.
However, everyone is wondering why Mourinho would accept this job after years of serving under bitter rivals, Chelsea. He also went to say in 2015 that he would never manage Tottenham out of respect for Chelsea fans.
Additionally, the difference between Tottenham owner Daniel Levy and Pochettino came from the Argentinian asking for top and expensive players in order to compete in all competitions.
Hiring Mourinho goes contrary to that of a very frugal Levy who has spent the last 18 years working with this system that has not gardener any silverware. However, he is now putting out $16.1m to sack Pochettino and $19.3m to hire Mourinho.
Mourinho has for a very long time been waiting for a call back from Real Madrid. However, Los Blancos were keen on hiring Zinedine Zidane back at Casa Blanca. Nevertheless, many believed Mourinho didn't want anything to do with the turmoil going on at the club. Others, however, just thought others aside from Florentino Perez wanted nothing to do with him.
Spurs Making Sense
But after all this crazy talks about where he would land, he landed in the place no one expected him. Mourinho rejected several offers from Borussia Dortmund, Lille, and Sporting, but he wanted this job.
Perhaps Mourinho has something to prove? 
Let's be precise and think about the type of players at Tottenham currently. If you look at the list, they all fit his DNA from Eric Dier, Harry Kane, Toby Alderweireld, Danny Rose, and Serge Aurier.
Now, let's face the downside of things. The Lilywhites are going to expect to see a resurgence of what Pochettino's style was, an attack and possession style.
Mou wants to win and prove everyone wrong. He's going to be smart and precise. Work with what has been given to him. He knows he doesn't have the bank he once had at Manchester United and Chelsea.
There is one player Mourinho is really wanting, Gareth Bale. Bale is going through his worst possible situation since arriving at Real Madrid. However, Los Blancos are not willing to let him go easy and without any compensation. The real question is whether or not Levy will want to hedge for Mourinho and give him what he wants. A return to London will do Bale very good. It would resuscitate his career and make him feel loved once again. Something he hasn't received at Santiago Bernabeu in a very long time.
Spurs fans will have to be patient. Jumping from 14th all the way to a top four finish will not be easy. They are still alive in Champions League with a good chance at advancing.
Nevertheless, Jose's first task will be against fellow London foe, West Ham United.
Written by Edgar Gomez
Follow Edgar and TSJ: Soccer on Twitter!
Photo credit to SpursOfficial via Twitter
Follow TSJ on YouTube and Twitter