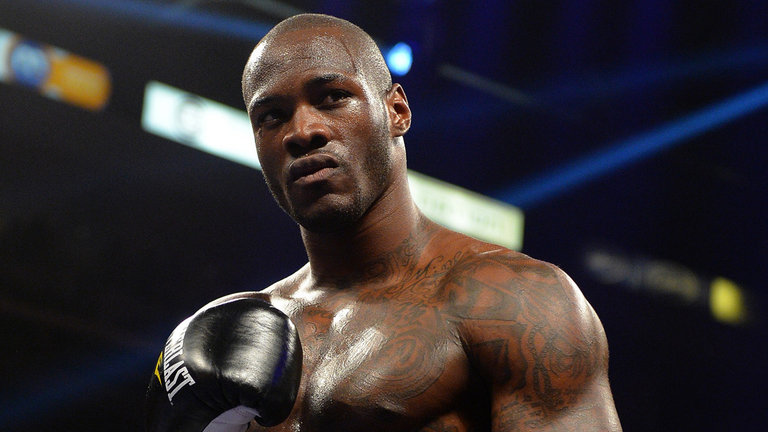 Deontay Wilder Wants To Step Into The WWE Ring!
Deontay Wilder, a professional boxer, holding the WBC Heavyweight Championship title for almost 5 years; becoming the first American to hold the title this long in 9 years. The Bronze Bomber got that nickname for winning a Bronze medal in 2008 Olympics boxing.
He is best known for his 41-0-1 records (with 40 knockouts) in his first round and stands with 98% in knockouts; ranking him world's second-best heavyweight boxer (active) by BoxRec. He also got Premier Boxing Champions Knockout of the Year award, 2 years straight (in 2016 and 2017).
From Boxing to Sports Entertainment?
Last month the boxing fans witness one of the boxers going from boxing to wrestling, he is Tyson Fury. Fury gets to "wrestle" with WWE Superstar Braun Strowman at Crown Jewel in Saudi Arabia and wins the match via count-out; a knockout punch to the outside floor.
Now the Bronze Bomber wants to follow his fellow boxer the Gypsy King's footsteps. This is what he told to PBC:
"We thought about that years ago for marketing purposes, promotion and stuff like that.

"I'm a man that believes don't burn no bridges.

"If that opportunity comes about I could see myself jumping off a ladder, doing a flying elbow or something like that.

"I've got the character to be able to perform in that environment, it'd be something fun, and I wouldn't turn it down."

"For me, it's still a surprise!"

"When I knock guys out, I'm still like, 'Wooow.' I know I have the power to do it. I know when I hit guys that it hurts — I could just tap you. I know it hurt, especially when you have 10-ounce gloves on. You can feel it. I can feel the structure of their face, of the bones in my fists."
Deontay Wilder: Is another boxer a good thing in WWE?
TSJ Writer's view:
He and Fury had a draw in boxing and are planning to have a rematch in Feb 2020. But will WWE do some kind of a gimmick match between the two at next year Wrestlemania? Or Braun Strowman falls again to another unbeatable boxer.
WWE does make their wrestler weak even if the size is so much different like the Big Show vs Floyd Mayweather. Not one boxer lost the match in WWE history, and those appear in WWE are Mohammad Ali, Butterbean, Mike Tyson and Evander Holyfield.
My question is, will WWE gets much-needed ratings bringing them in and making your Superstars look weak?
Just look at Braun Strowman, he was a scary dude who beat up two to three jobbers a week. But now he's just another Big Show, losing to a boxer who does not have a clue what's a suplex to a belly to belly.
This is worse than losing to a part-timer because the boxer only comes for the money. In the meanwhile, the WWE not only lose money, but they also lose one of their superstar's popularity. So my suggestion is for the company to focus on their roster rather than giving tons of money to non-wrestlers who will make "wrestling" entertainment a joke.
Let me know what you think and comment below, and let's discuss it!
Written by Andrew Aung
Follow Andrew and TSJ: WWE on Twitter
Photo credit to Malte Müller-Michaelis via Flickr.com
Follow TSJ on YouTube and Twitter