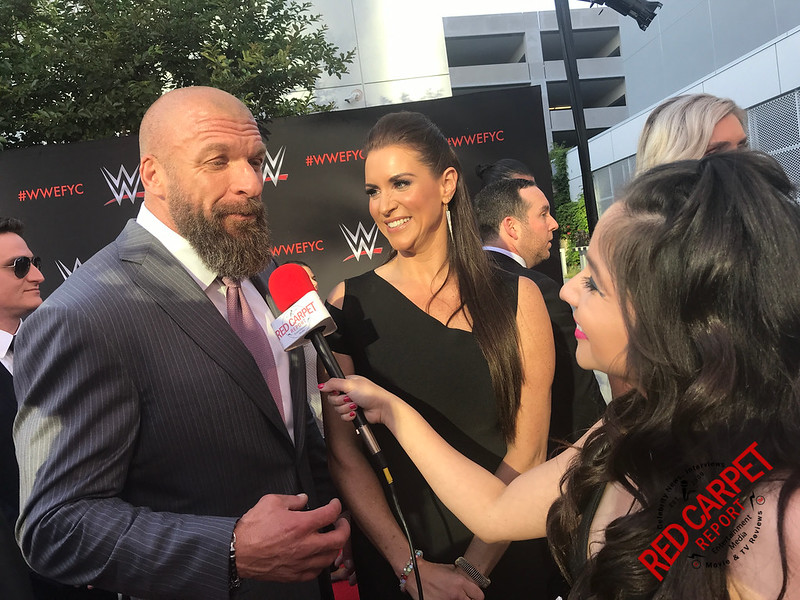 Triple H To Join Team NXT At Survivor Series?
As the days count down to this Sunday's Survivor Series event; Team NXT have made it clear that they intend to walk out as victors that night. And one person who would be happy to see that happen would be WWE COO Triple H. The Game has been like a pseudo-father figure for the young talent down in the performance center; along with the likes of Matt "Albert" Bloom and Steven Regal.
And of course, with NXT's inclusion into this year's Survivor Series as an up-and-coming brand; they look to set the tone of the night, and the next year by stepping out on their own. And word has, at least according to WrestleVotes, that creative wanted Triple H to join Team NXT as part of the men's 5-man team.
But, is that really the case?
Earlier in the day, the aforementioned WrestleVotes tweeted this out:
Hearing that over the past few weeks there has been a push from creative to have Triple H as a member of Team NXT in the men's elimination match. That idea has been met w/ mixed reactions, including that of The Game. I'm told he does NOT want to be part of the match this Sunday.

— WrestleVotes (@WrestleVotes) November 18, 2019

Now, for obvious reasons, Triple H has gone against joining the NXT team for the event. Having NXT on Survivor Series is a positive big step forward for the Yellow and Black brand. The Game has wanted for the longest to see NXT stand on it's own, and it looks like his good faith is paying off.
By allowing NXT to develop without his interference, it's allowed the brand to develop a grassroots level of fandom and support.
His thinking towards NXT…
In a recent interview with Corey Graves on the "After the Bell" Podcast, Triple H said the following:
"It was before where it was just like, 'Hey this is what we need, this is the moment we needed it.' When Vince [McMahon] called and basically said, 'I need your entire women's division from NXT,' and I was like 'Oh my god, the whole thing?' And he goes, 'Well not the whole thing,' and he listed the talent. I'm like, 'Well, that's everyone!'

And what I had said then was, 'Can you leave me Asuka? I can tent pole her and build the rest of it around her, no problem.' All those women kind of went at the same time, and there was a plan for more to come right after that where I was like, 'Man that's tough'. But now you put yourself in a position where you sort of can't do that. You have to give some considerations to the other brand, so there needs to be longer-term plans laid out."
He also spoke about Finn Balor's return to NXT…
Mentioning how bringing talent who have floundered on the main roster back to NXT will be the new norm moving forward:
"I think this is sort of the template of whatever is on the table. If you look at the roster, there's going to be times where they're like, 'Look until the next draft this talent is here but they've kind of worked with everybody. And we're going to finish up this program with them,' and then we almost inherently need to sit them down for three months, six months, whatever that is just to clear this up, so we can get to the other side. Then when we do the switch it's all new again. 

I'll take them, here's the window and here's what I'm going to do with you in that window, barring all the other things that can happen. It's a cool opportunity."
Since NXT's move to commercial television, the brand has been able to showcase themselves to a much broader audience. It's something that earlier developmental promotions for the company could not do. But now, with NXT's first hour being broadcast on USA Network, it opens the door for more exposure for their growing brand.
And with Triple H allowing members of the NXT roster to perform on the event without him being part of the team; it gives an even greater opportunity to show the world that they belong in the conversation.
That conversation, of course, being which brand is the superior brand.
Written by Gregory Black
Follow us on YouTube and our main Twitter
Photo credit: Red Carpet Report on MediaMingleTV, via Flickr
Follow Greg and our Wrestling News Twitter