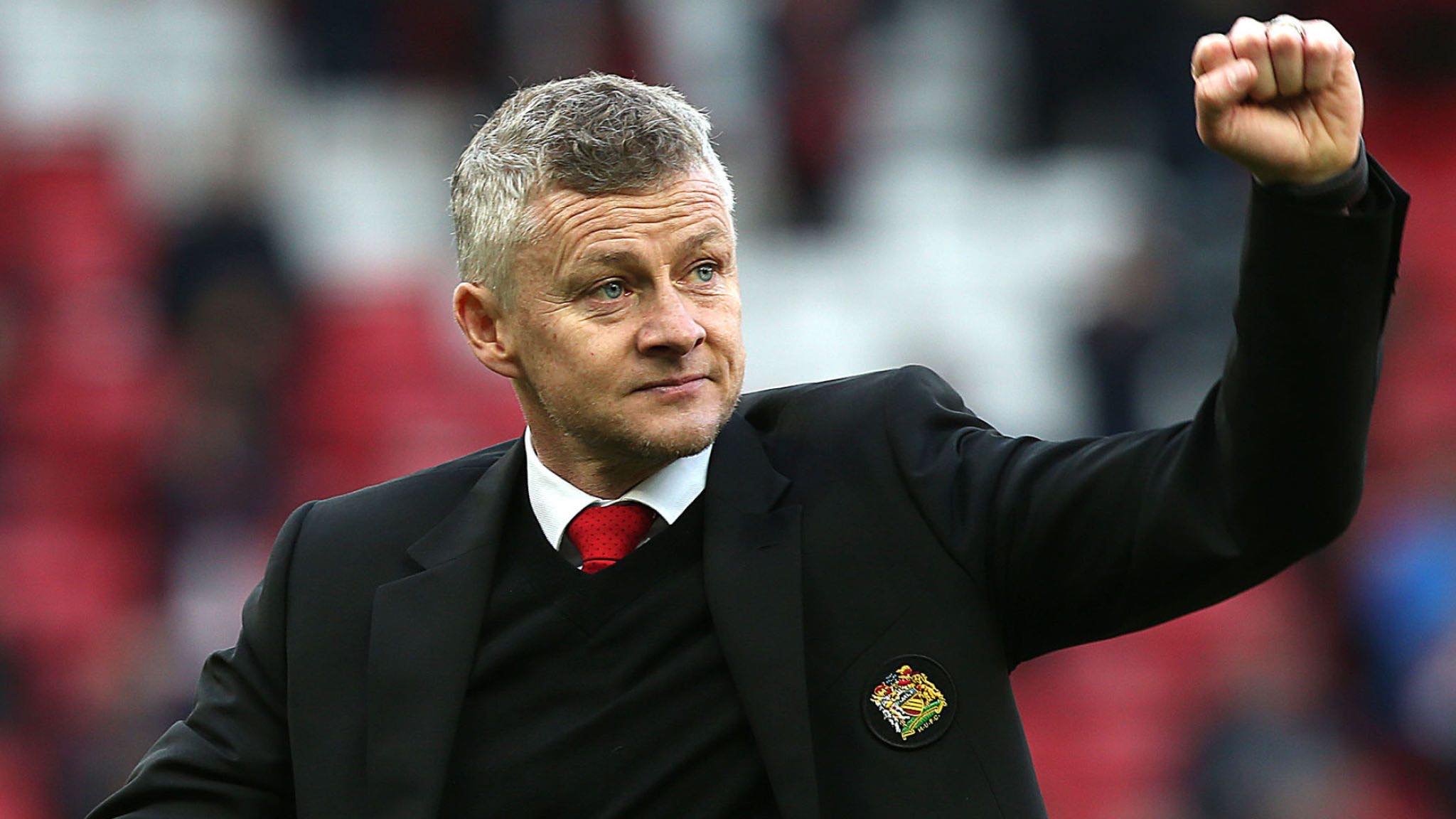 Is Solskjaer The Ri

ght Man For Manchester United?
Can the Norweigan get the Red Devil's back to the pinnacle?
As the dust settled in the beautiful city of Paris on a cold night in March, many believed Ole Gunnar Solskjaer and Manchester United were a match made in heaven. It was Solskjaers 17th match in charge of United, a period in which he had only lost one game.
Nobody gave the Red's a chance pre-match. A 2-0 away aggregate lead had never been overturned in Champions League history, and Manchester United vs PSG on paper was already a mismatch. United's one saving grace before the game was the fact Neymar and Cavani would be absent through injury, but even with that, PSG still boasted an exemplary team.
97 minutes later Manchester United could dream again. 2 goals from Romelu Lukaku and a 90th-minute penalty from the steel nerved 21-year-old Marcus Rashford meant Manchester United finally progressed past the Champions League last 16. Paris was a sea of pink and red that night, and Scott McTominay's classy performance in midfield perfectly encapsulated what it meant to be a Manchester United player, with something they were devoid of since Ferguson left. Passion.
Ole in!
Rio Ferdinand led the mob adamant that the Norweigan be given the permanent job on the spot. Gary Lineker hailed it as, "the best audition in history". United fans, after months of despair under Jose, could start to believe again. The international break came, and everyone got their wish. Solskjaer was made permanent. Ole's at the wheel chants rang out around the newly jubilant city of Manchester. The boom was back, or so they thought.
After that United fell into freefall, a defeat at the Molineux was followed by a lucky win at Watford and then another 2-1 defeat at the Molineux. United crashed out of the Champions League via a 4-0 aggregate defeat to Barcelona and followed that up with a 4-0 defeat to Everton away from home. The euphoria was over. Reality had set in, and the questions on everyone's lips reappeared. Has he got what it takes? Is he out of his depth?
Ole's at the wheel became a meme, and so did Manchester United. Tears of joy turned to despair, and Champions League football was to evade Manchester United for yet another season.
Ole Gunnar Solskjaer vs the rest
Ole Gunnar Solskjaer is the first man to come into United post-Alex Ferguson with a clear vision. Prior to this season, whatever manager has been in the hot seat, whether that be Moyes or Van Gaal or even Jose, have thrown money at players who only wanted to play for United for cash money. Di Maria, Falcao, Lukaku, and Mkhitaryan are just a few examples of bad recruitment by United scouts and management over the past few years. Paul Pogba may also be thrown into that bunch. It's because of this poor recruitment that there is the feeling of toxicity around the club, Ole has started to clear some of them toxic vibes out. Alexis Sanchez and Lukaku are prime examples. United have not had a proper profile of a player that they have chased until Solskjaer took the reigns.
Recruitment
The 3 signings Ole has made for United have arguably been the best post-Ferguson. Wan-Bisakka has assured the defense in indescribable ways, the English full-back has completed more tackles than any other player in the Premier League this season.
Harry Maguire has been solid. Arguably not the Van Dijk everyone expected, but still good enough for United to have only conceded 12 goals this season. To compare that, United had conceded 12 goals after 7 games last season, a significant step up.
Daniel James has been the bargain buy of the season for just £15 million. I don't think Manchester United themselves realized how clever of a player they were really getting with James. His pace and power is gold on the counter-attack, but he also has the intelligence to slow down and pick a cross or pass. This assist against Norwich rubberstamps the quality of the lad.
The players Ole has molded into the squad want to play for the badge. They bring real quality to the squad and have actually improved the team, both visually and statistically.
Solskjaer is creating a team with a strong base. There is a good core in the current Manchester United squad that when built on could be something great. There are some seriously exciting players in the team that I believe Ole could drive to glory.
Making the best out of nothing
Solskjaer has beaten Chelsea twice and became the first manager to halt Liverpool this season in the league. The 1-1 draw at Old Trafford was a sign of his tactical credibility. United are strong this season in the cups. The Reds are yet to concede a goal in Europe and have qualified for the next stage with two games to spare. They've also knocked Chelsea out of the Carabao cup. It has not all been doom and gloom this season and while they have lost games against lesser opposition, it's a risk you take when implementing youth.
Is Ole the man for the job? HAVE YOUR SAY BELOW
Have your say below!
Written By Dylan McBennett
Follow Dylan and TSJ: Soccer on Twitter
Photo Credit to Babatunde Talksport via Twitter
Follow TSJ on Youtube and Twitter