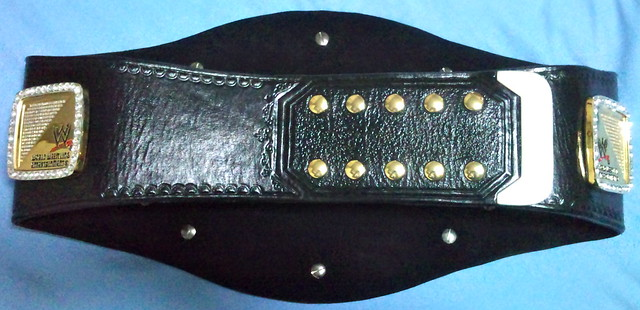 Championship Replica Has Been Made For Another WWE Legend
Championship Replica titles are custom made theme belts which references a certain wrestler's signature attire; put in the leather belt of metal plate's background, creating a unique look for the title belt.
The success of the custom belts
Currently, WWE shop already has Ultimate Warrior worn white, and lite bluish winged eagle Heavyweight titles; and the yellow Intercontinental Championship title.
Bret Hart's signature side pant strips winged eagle title with hart's name under the WWE logo. Also, there is the limited edition Undertaker's Legacy title, Shawn Michaels' Signature attire winged eagle title.
The returning legend gets a "Limited Edition" Title
Hulk Hogan already has an infamous WCW's faction NWO's "Hollywood Hogan" signature championship title. But now WWE is bringing limited-edition title for the immortal one: "The Hulkamania" signature series title.
The signature titles don't come cheap
Even though it's only made with zinc alloy plates and polyurethane strap, the price can go from 400 dollars to over 700 dollars. For the regular fans, the price may be a bit too much even for the upcoming Christmas season. But for the diehard WWE fans, those titles are valuable items to their collections.
When it comes to Social media and T-shirt production, the AEW takes the throne because fans can even see them on Tik-Tok. And the T-shirts started rolling to the market even before they started their weekly show.
For WWE Shop, they have been in the wrestling entertainment business for over 30 years and one of their popular items is the titles; started with the cheap plastic and a sticker to molded from the actual title with stunning detail.
But are they going a bit too many on the custom titles?
Who do you think will be the next in line to have their legacy cemented on the title?
Written by Andrew Aung
Follow Andrew and TSJ: WWE on Twitter
Photo credit to imranbecks via Flickr
Follow TSJ on YouTube and Twitter