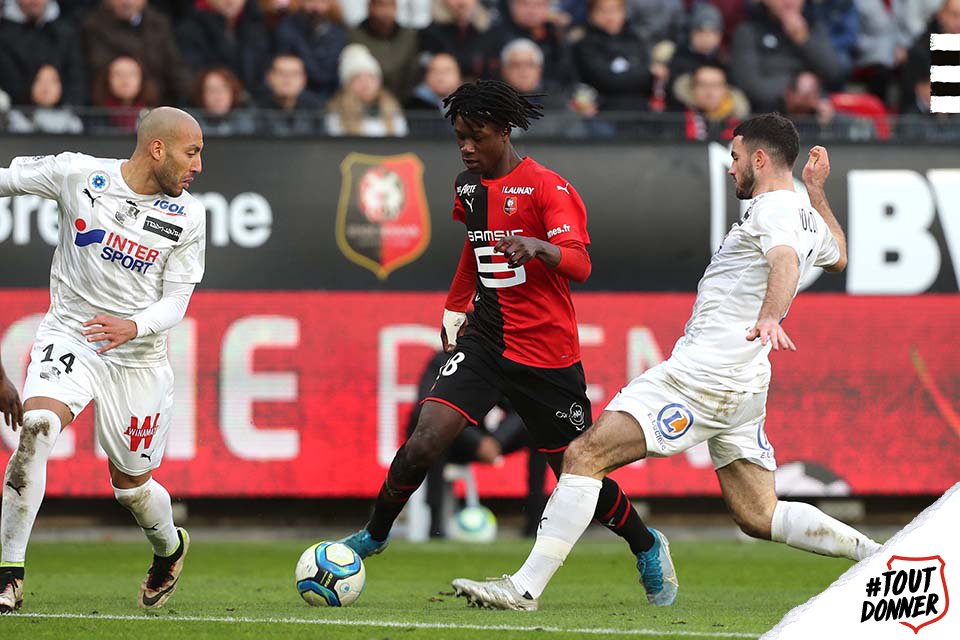 Eduardo Camavinga – The Teen Europe Is Raving About
Several of the big clubs in Europe are after teen star Eduardo Camavinga after only several games in Ligue 1.
Additionally, among those clubs with interest in him are Real Madrid, Barcelona, Atletico Madrid Manchester City and Manchester United.
However, the 17-year-old has yet to play a full season for Rennes while making 13 league appearances for the French side during this campaign.
The youngster is already whopping a valuation of €30m and insist on not having any desires of exiting his club.
Camavinga is the youngest player to ever start for Rennes when he made his debut last December 14, 2018.
He has been with Rennes since the age of 11. Additionally he is being regarded as one of the brightest prospects in French football.
Though he was born in Cabinda, Angola, he has lived in France since the age of two. Additionally, he has a Congolese citizenship through his parents.
He has the option to play for Angolga, Congo or France. He is in the process of acquiring his French citizenship and has been called up to the France U-21 international team.
Madrid officials are eager for his services and would like to incorporate him into their Casillas side. However, the Catalan giants and Colchoneros are also pushing for a possible incorporation.
The two English sides are also in contention and are waiting to hear what the youngster would like to do in the upcoming days.
Written by Edgar Gomez
Follow Edgar and TSJ: Soccer on Twitter!
Photo credit to staderennais via Twitter
Follow TSJ on YouTube and Twitter