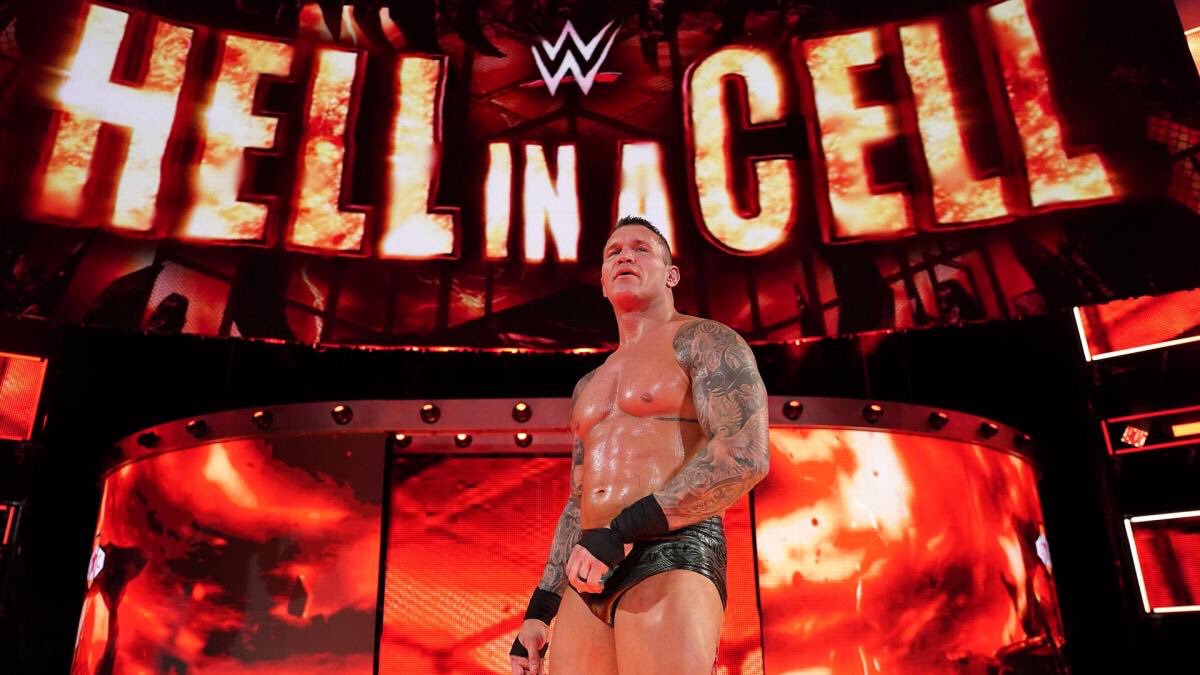 Orton, Bordeaux, Fury, and More – Fro Wrestling Podcast Recap
In this episode of the Fro Wrestling Podcast, we discuss the day's news and rumors including Randy Orton News, Scarlett Bordeaux, and much more: (listen to the entire episode by clicking here)
Randy Orton Resigning with WWE
Following a week of trolling fans on Twitter, Randy Orton has signed a new 5 year contract with the WWE avoiding becoming a free agent and also squashing all of the Orton to AEW rumors that have been swirling. Orton had signed a 10 year deal in 2010 with WWE which was due in the summer of 2020 but it appears as though the WWE wanted to get a jump on negotiations and have rewarded Orton's loyalty with a deal that will see him in WWE for the foreseeable future.
On a Related Note
It has also been reported this week that Randy Orton had approached Vince McMahon about creating a stable in WWE that included the Revival for a long term program. Not only did Vince McMahon decline the offer but he moved the Revival to the opposing show. This is an interesting development when you consider Orton's new contract and the Revival's refusal to sign new deals before their current contracts expire in 2020.
Bitter Little Troll
After a 2 month absence, Finn Balor returned to WWE NXT a few weeks ago and debuted a new edgier character and converted to the dark side. While speaking to the State of Combat Podcast, he revealed that:
"Anyone who knows anything about WWE realizes that nobody knows who's in control, nobody knows who's got the answers, nobody knows who's making the decisions, nobody knows if you're booked on Monday night, or if you're booked on, now, Friday night, or if you're booked on Wednesday night, or if you're on the house shows, or if you're on the overseas loop, nobody knows anything until it happens."
He went on to state that:
"It was just, 'Dude, I need some time off, I've had enough, enough is enough.' I wrestled 172 matches last year, that equates to almost 300 days on the road, and enough was enough. So I grinded my ass off for five years, and I was, I'm done, I had enough right now. I'm a human, I want to go back to being me. I've done everything that you've asked me to do.
I went out there with a smile on my face. I raised my arms when the lights came on. I've done all your interviews, I've done all the media, I got up, I travelled all over the world, and now, I just need a little time for myself to re-evaluate exactly what I want because I'm done doing what you guys want, I just want to do what I want to do."
Does this mean that WWE has ruffled the feathers of the Demon King? How will his affect his push and his character going forward?
Another One
On Tuesday, Hulk Hogan will undergo his 9th back surgery. This time they will fuse 6 vertebrae in the hopes of improving his overall quality of life. Recently, Hogan has been using a crutch to make things manageable. Hopefully this surgery will help. One thing is for certain. The likelihood of "One More Match" just got even more remote.
Big Deal
The wrestling world has been buzzing since the Saudi Arabian Plane Incident after Crown Jewel. Now WWE has announced the extension of their Saudi Arabian deal bringing WWE shows to the Kingdom until 2027. This is obviously a huge announcement and a controversial one at that but with WWE doing big business in the middle east, it should come as no surprise that WWE follows the money and extended the relationship.
Where are the Viewers?
With the launch of WWE Backstage without the arrival of CM Punk, viewership was abysmal. The show saw a paltry 51,000 viewers for the debut episode on FS1. These numbers were up against some stiff competition but despite opposing programming, WWE needs to see increased interest or this show will not last long. Perhaps a big money offer to Phil Brooks is in the works to help attract new viewers. Time will tell.
Tid Bits
In other random news, Tyson Fury wants a match with Brock Lesnar at Wrestlemania 36. It would seem as though a match sooner than later would make more sense with Fury's boxing commitments but only time will tell. Watch for Fury to make his return to WWE this Friday on Smackdown.
Natalya claims WWE Evolution 2 is "around the corner". This could just be optimism that something gets done or perhaps Natty has some backstage insider info. It's not like she knows anyone who works backstage … cough…cough…Tyson Kid.
The New Japan Wrestle Kingdom match card is coming together and the Jericho vs Tanahashi match combined with the Intercontinental and World Championship situations make the 2 night event must see programming. Who will walk away with all of the gold? Will it be Okada, Ibushi, White, or Naito? We will have to wait and see.
Lance Storm has announced that once his Storm Wrestling Academy closes up shop in November, he will be reporting to WWE as an agent shortly thereafter. It can only help the current product to have such an innovative mind working with the talent.
Shiotzi Blackheart and Scarlett Bordeaux have reported to the WWE Performance Center and are ready to bring their talents to WWE NXT. These are both significant acquisitions for WWE and should add some variety to the NXT women's division.
Written by Frederick Froehlich
Follow Frederick and TSJ: WWE on Twitter
Photo credit to RandyOrton via Twitter
Follow TSJ on YouTube and our main Twitter
Also, check out the Fro Wrestling Podcast at:
YouTube, Spreaker, Stitcher, and on iTunes.