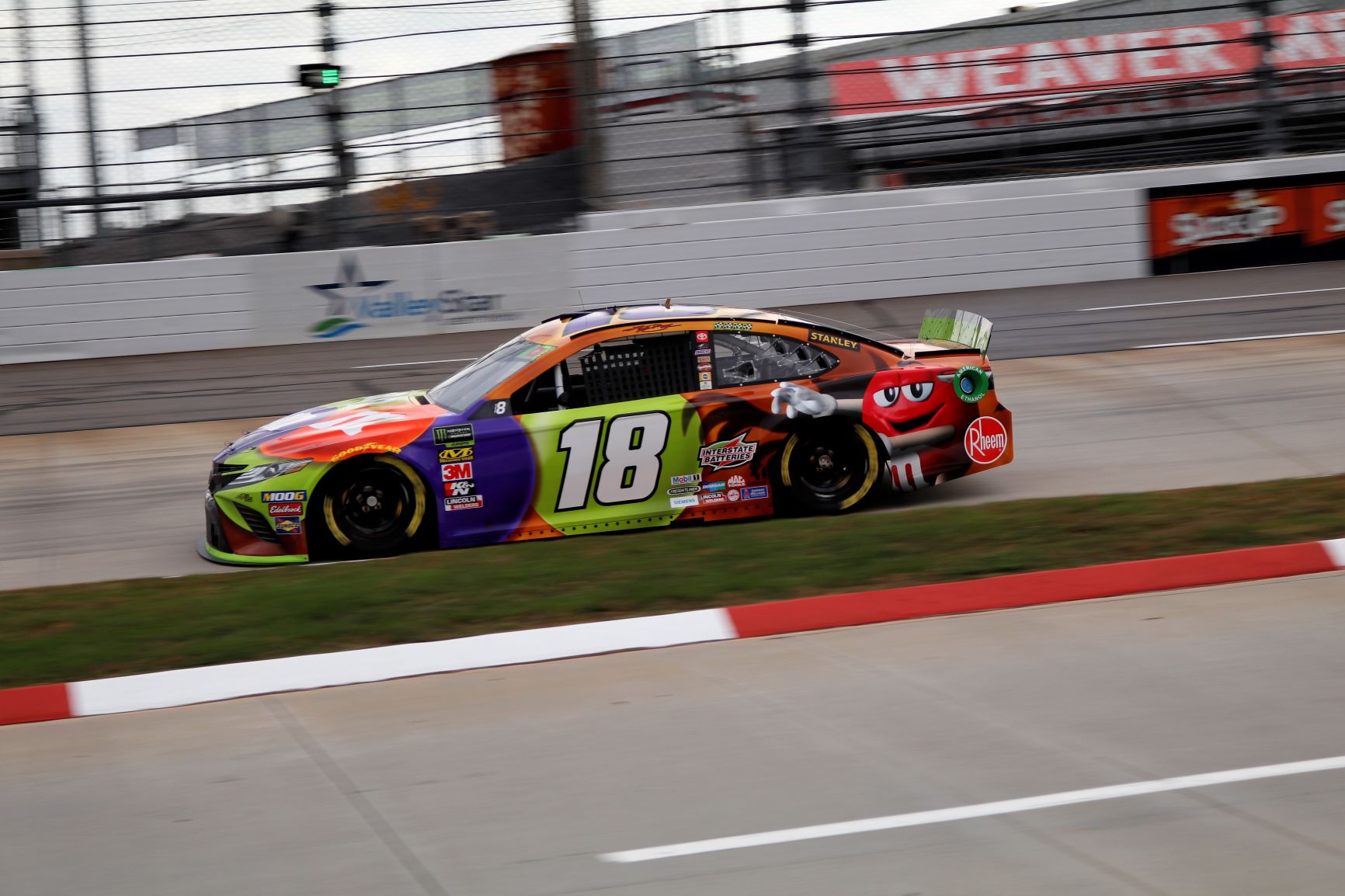 After 18-race Winless Streak, Kyle Busch Looks to get Rowdy at Martinsville
This weekend in the Monster Energy NASCAR Cup Series heads to Martinsville Speedway for the start of the Round of 8. This is the first opportunity for one of eight drivers remaining to lock themselves in to race for the Championship at Homestead. One of these drivers who will be looking to lock themselves into Homestead is 2015 Champion Kyle Busch. As we are all looking ahead for who will compete in the final race for the championship there are still races to be ran. No one is more aware of that than the driver of the #18 Toyota Camry. So on Sunday, Busch looks to get Rowdy at Martinsville.
Kyle Busch looks to get Hot at the Right Time
This season Kyle Busch started off strong and looked primed to win his second series championship. In the first 14 races of the season, Busch visited victory lane four times. It looked as if he was poised to have the best year of his career. However since he posted his fourth win, Kyle has gone on an 18-race slide. Now for many that is nothing, but for Busch it feels like an eternity. Busch is a guy who wants to win every time he hits the track and anything less is a disappointment. So there is possibly no better track for Busch to get back to his winning ways than Martinsville.
Since 2015, Busch has made eight starts at Martinsville. Busch has finished no worse than fifth in any of those eight starts. Over this span Busch has won twice and has led the field for a whopping 937 laps. It has been pure dominance out of the #18 Camry for the past five years at Martinsville. With that being said it is safe to assume that Busch will find himself towards the front of the field on Sunday. So be sure to watch for the #18 Camry Sunday as Busch looks to get Rowdy at Martinsville.
Written by Conor Borus
Be sure to follow us on Youtube and Twitter.
Photo credit to Ryan Willard via Speed Sport