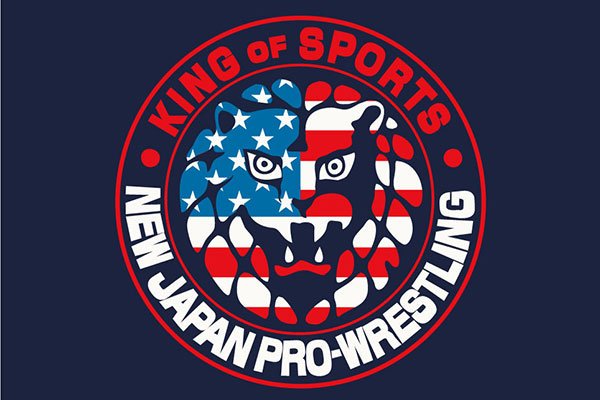 New Japan Pro Wrestling of America Launches in November
New Japan Pro Wrestling held a press conference earlier this week to make several announcements. The promotion announced the establishment of a US subsidiary, which they are calling New Japan Pro Wrestling of America. The company will start its operations in November of this year.
Around the time of the conference, New Japan launched the Twitter account for the new company. The move is seen as the next step in the promotion's expanding into the international market. They will be based in California, with their Dojo being in the city of Los Angeles.
On their company website, they gave a breakdown of how the company would be run. NJPW of America CEO Takami Ohbari described the phases in which New Japan would gain ground in the US market.
Phase 1 would see better utilization of the company's Dojo in LA, where they would use it to discover talents from around the globe. They would train them in the style of New Japan, developing future stars.
Phase 2, they plan on running shows across the country, but especially in the bigger markets; such as Dallas and New York City. The idea, especially in the case of NYC, is to run at Madison Square Garden, both independently and with other promotions.
In Phase 3, they look to establishing the US subsidiary to the broader US audience; to "be ingrained in the everyday fabric when it comes to fans' wrestling consciousness."
How will they implement their plan?
NJPW of America will be showcased in five different regions:
WEST: 6 cities across 4 states

MID: 7 cities across 6 states

TEXAS: 4 cities

SOUTHEAST: 6 cities across 4 states

EAST: 4 cities across 3 states
This will give the majority of their base, an estimated 70%, a chance to see their shows in their area. Ohbari emphasized that their biggest move to bring in fans would be their live shows. Running with a similar schedule to the parent company, NJPW of America will run alongside their parent company. Doubling the schedule, for the sake of the fans.
Ohbari went on to say that with the establishment of the US-based NJPW of America, fans in Japan and the US would benefit greatly. But also, that the talents would benefit, as well.
In cases where talent could not show up to a show due to travel troubles or anything else, they would be scheduled to appear on an NJPW of America show.
He also mentioned the expansion of the Dojo to now handle business operations; tending to not only the development of new talent, building a deeper roster, but also in handling any other issues that may appear.
Ohbari fielded questions about the new arm of NJPW
After giving a full breakdown of what NJPW looked to accomplish, they were open to questions from the press. When asked about the difference between the US and Japanese markets, Ohbari replied:
"I've been involved with and working in the market for over a year now, and in my experiences, what you see in America is more of a range. There's a bigger range of ages, from kids to the elderly, and part of that comes from it being so pervasive on television I think, that the whole family ends up watching. Audiences also skew more male; in Japan, our male-female balance at events is 60:40, while in America it's more 80:20.

That said, you do have that diverse age range, and also diverse tastes, I feel, to where American fans enjoy a mix of several different styles of wrestling. Also because there are a lot of young fans, they often view content digitally rather than through TV, and that's something we hope to take advantage of."
When asked about whether US tours would last longer than the Japanese tours:
"You saw the map as part of the presentation earlier, and I think we'll be keeping to tours taking place in those areas and not outside. It isn't practical to be jumping between the east and west coast, but you'll have the west coast tour, and then the Texas tour later, then the central tour and so on. That's the plan."
When asked about the number of events planned for the US, as opposed to the Japanese schedule:
"This is something that I'm discussing with Chairman Sugabayashi, but with 12-13 events run in the calendar year 2019, I think that we could be in the region of double that next year."
To see the full breakdown, as well as the answers to all of the questions asked, you can head to the New Japan Website.
SO, WHAT DO YOU THINK?
Do you think that New Japan's plans will work out in their favor, or will they flop? Leave us a comment down below. Or, find us on social media, links are also down below.
Follow us on YouTube and our main Twitter
Written by Gregory Black
Photo credit: New Japan Pro Wrestling (NJPW Global), via Twitter
Follow Greg and our Wrestling News Twitter