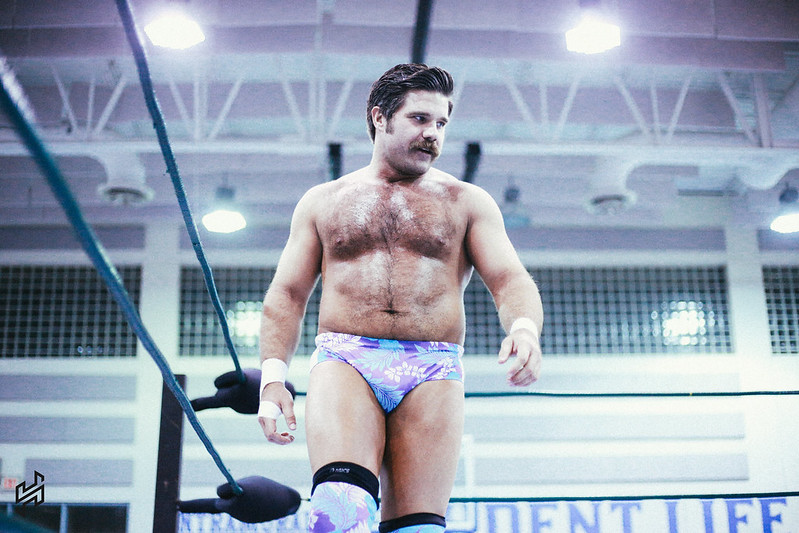 Joey Ryan Signs With Impact
After months of speculation, sources have confirmed that Joey Ryan has signed with Impact Wrestling. Following his surprise appearance at this year's "Bound for Glory" event, Ryan has signed a new multi-year deal with Impact. Released from his contract earlier this year by Lucha Underground, Ryan garnered interest from both WWE and AEW.
He stated that he would remain an independent wrestler, and kept that promise until this week. He appeared in the "Call Your Shot" Gauntlet Match at BFG, surprising fans in attendance. Having not been seen in the company since 2013, the "King of Dong Style" entered as the sixth competitor in the match.
Looking for someone to touch his penis (looking to do the "YouPorn Plex" or "Penis/Dong Flip", as it's also known as), he found no takers. Eventually, Rohit Raju took the bait, then Luster the Legend, and then so on and so forth. It led to a huge Dong Flip, flipping five other competitors in the match.
(Pun definitely not intended)
Joey Ryan then tried his luck with Jessika Havok, however, she choke slammed him for his troubles. He was later eliminated by Madman Fulton.
How Does This Benefit Joey Ryan?
Signing with Impact gives Ryan the chance to keep his indy appearances and continue to run his company. Their next show will be on Halloween, October 31st, in Baldwin Park, CA. He will face off against Addy Starr in a barefoot LEGO match.
Follow us on YouTube and our main Twitter
Written by Gregory Black
Photo credit: Harry, via Flickr
Follow Greg and our Wrestling News Twitter