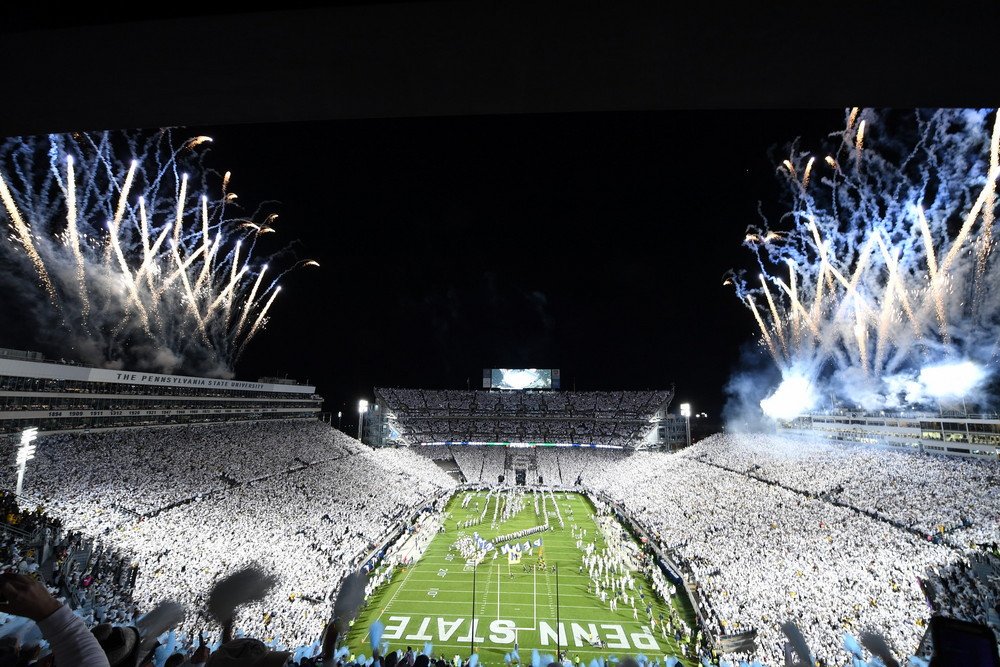 Penn State Commit Liam Clifford
Nittany Lions Land A Commit From Familiar Name
Over the weekend, Penn State football picked up a big commit when Liam Clifford committed to Penn State. If that name sounds familiar, that's because Liam Clifford is the younger brother of current Penn State quarter Sean Clifford.
Liam Clifford's Background
Liam Clifford is a 6-foot-1 195 pound commit from Cincinnati, Ohio. Currently, Clifford attends St. Xavier where he plays wide receiver for the school. Clifford is apart of the class of 2021. According to the 247 Sports composition rankings, Liam Clifford is ranked as the 525 best player in the nation, 48th best at wide receiver and the 16th best in the state of Ohio. Furthermore, 247Sports Composite has Clifford ranked as a three-star recruit with a score of 0.8578
Penn State's Current 2021 Recruiting Class
Currently, head coach James Franklin and his staff have three hard commits to the class of 2021. Besides Clifford, Nick Elksnis a 6-foot-6, 220 pound tight end from Jacksonville, Florida out of Episcopal is ranked as the 315th best recruit nationally 12th at the tight end position and the 46th best player in the state of Florida. Additionally, Elksnis has a score of 0.8904 and has a four-star rating. Like wise, the other commit is recently recruited 6-foot-4 320 pound offensive guard Nate Bruce out of Harrisburg, Pa. Bruce has a score of 0.8466 and is currently has a three-star rating.
Currently, Penn State has the has the 18th best recruiting class in the nation. As far as the Big Ten goes, the Nittany Lions rank 6th. The average rating per recruit is 0.8649.
What's Next
James Franklin and his staff will sure add vital pieces to this recruiting class with in the next few months and make it one of the premiere classes not just in the Big Ten but the nation as well.
Written By Tom Johnston
Photo Credit to ESPNPR via Twitter