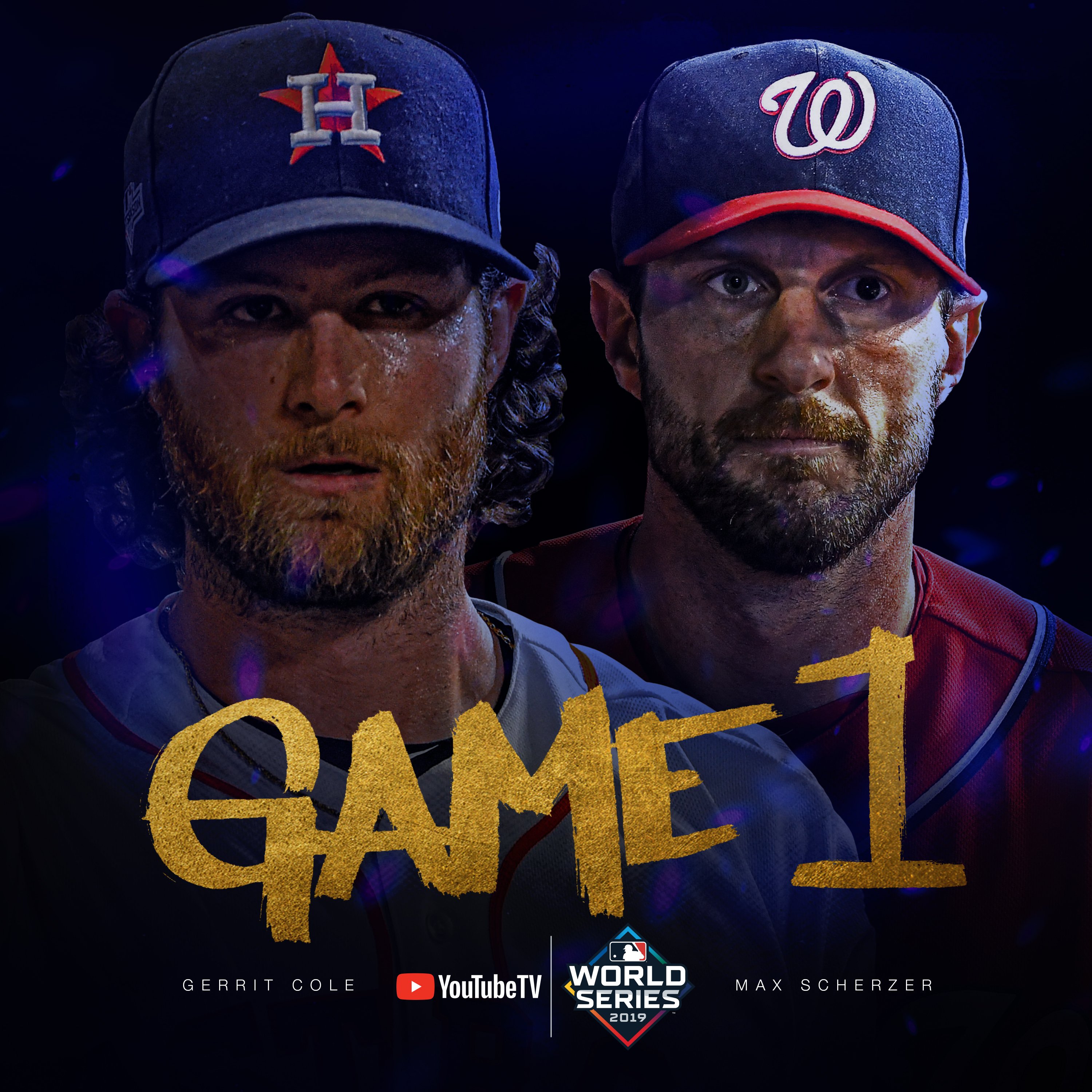 World Series 2019: Houston Astros vs Washington Nationals Game 1 Preview
The Astros and the Nationals start the World Series today, where everything looks like it will be a pitching duel. Cole and Scherzer will be the starters today.
Everything is ready for the start of the Fall Classic between the Nationals and the Astros. Game one is today at 8:08 p.m. (EST), from Minute Maid Park, in Houston, Texas.
Max Scherzer is the chosen one of Washington to start Game 1 in a best of seven series. Meanwhile, the Astros will open with whom is thought to be the best pitcher currently in the majors in Gerrit Cole.
Houston
Just two years after having won the first champion title in its history, Houston opens this World Series as a favorite. They have been the most winning team of the regular season with 107 wins (one more than the Los Angeles Dodgers). In these playoffs they left the New York Yankees on the road in the American League championship series. Before leaving the Bronx bombers, they had to suffer in five games against the Tampa Bay Rays, in the divisional series.
Washington
Washington had a much harder path to reach these instances. The Nats begun their season without Bryce Harper in their lineup after seven years, after left and went to the Philadelphia Phillies for 330 million dollars. Additionally, The Nats went 74-38 after that 19-31 start that almost got skipper Davey Martinez fired. Nevertheless, they managed to sneak into the playoffs with 93 wins. They went on to defeating the Milwaukee Brewers in the Wild Card game. Additionally they achieved greatness after leaving the best team in baseball in the Los Angeles Dodgers in five games. If this wasnt enough, they swept the St. Louis Cardinals in four games.
Houston Astros vs Washington Nationals Game 1 Preview
The Nats will have the same potential with Max Scherzer, Stephen Strasburg, Venezuelan Aníbal Sánchez and left-handed Patrick Corbin. Scherzer will open the series against Cole with Strasburg in line to start game two against Justin Verlander.
No doubt this will be a memorable bout between these two in the mound. However, we will have a battle of the bats with José Altuve and Houstonian Anthony Rendón. Additionally, third baseman Alex Bregman, Trea Turner, Juan Soto, Yordan Alvarez and Carlos Correa.
Nevertheless, everything is pointing at an Astros win. Last year, the Boston Red Sox had two more days off than the Dodgers and they won. However, the last nine champions have normally had less rest than the losers.
The Nationals arrive at their first World Series in their history and go for the dream of surprising everyone. While the Astros reach their second Fall Classic in three years and want to start the foundations of a dynasty.
Written by Edgar Gomez
Follow Edgar and TSJ: MLB on Twitter!
Photo credit to MLB via Twitter
Follow TSJ on YouTube and Twitter