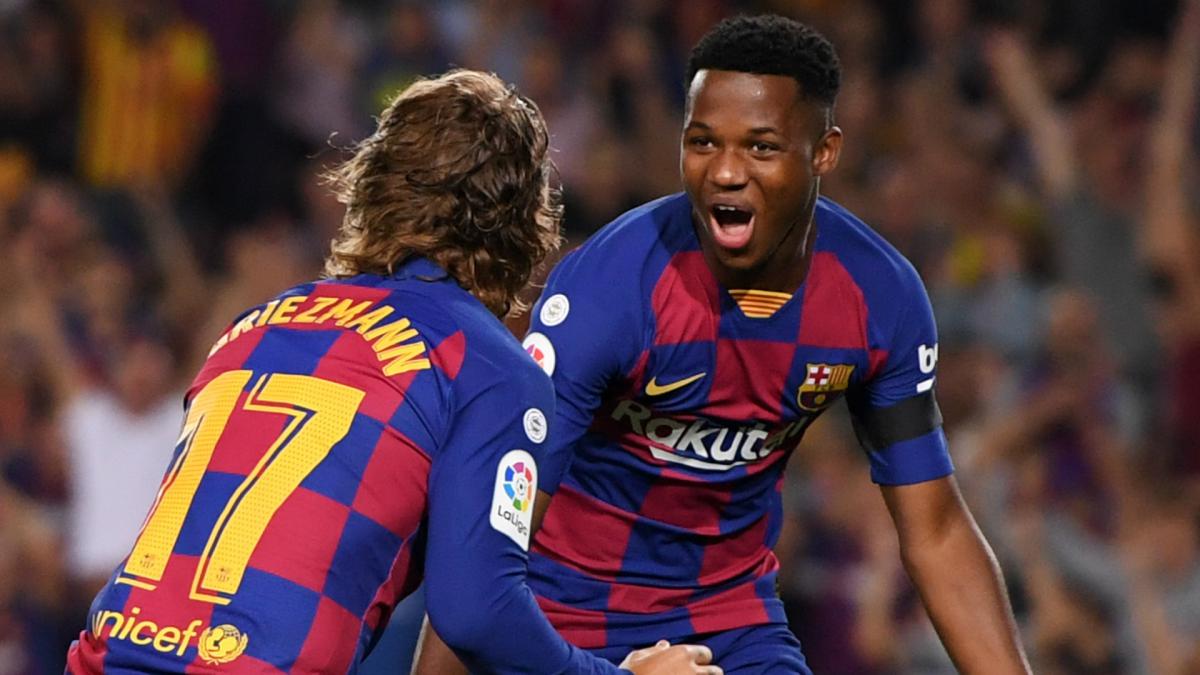 Tuttosport 2019 Golden Boy Award
The 20-man shortlist for the 2019 Golden Boy Award is now available. Also, the list includes Joao Felix, Matthijs de Ligt, Ansu Fati and Vinicious Jr.
In addition, an international panel votes for the player aged under 21 who is most likely to catapult to stardom.
Matthijs de Light won the award last season before reaching the Champions League semifinal. Additionally, the dutch player made a move to Serie A Juventus this past summer.
Also, the Joao Felix, Jadon Sancho and De Ligt are the standouts.
Felix moved from Benfica to Atletico Madrid in the summer. Additionally, Sancho, since moving from Manchester City to Borussia Dortmund in 2017 he's been taken the Bundesliga by storm.
Meanwhile, De Ligt picked up the award last year. In addition, he will be looking to establish himself as one of the best defenders in world football.
Additionally, the Italians and English lead the way with three nominees each. Meanwhile, the list also includes Barcelona's youngster Ansu Fati and Real Madrid's Vinicious Jr.
2019 Golden Boy Award Finalist
Matthijs de Ligt (Juventus, Netherlands)
Alphonso Davies (Bayern Munich, Canada)
Gianluigi Donnarumma (Milan, Italy)
Ansu Fati (Barcelona, Spain)
Philip Foden (Man City, England)
Matteo Guendouzi (Arsenal, France)
Erling Haland (RB Salzburg, Norway)
Kai Havertz (Bayer Leverkusen, Germany)
Joao Felix (Atletico Madrid, Portugal)
Dejan Joveljic (Eintracht Frankfurt, Serbia)
Moise Kean (Everton, Italy)
Kang-in Lee (Valencia, South Korea)
Andrij Oleksijovyc (Valladolid, Ukraine)
Danyell Malen (PSV Eindhoven, Netherlands)
Mason Mount (Chelsea, England)
Rodrygo (Real Madrid, Brazil)
Jadon Sancho (Borussia Dortmund, England)
Ferran Torres (Valencia, Spain)
Vinicius Jr (Real Madrid, Brazil)
Nicolò Zaniolo (Roma, Italy)
Who will take the award this year?
The award is given to an under 21 and given by Italian newspaper Tuttosport. The award begun back in 2003. Also, it includes votes from Bild (Germany), Blick (Zwitzerland, A Bola (Portugal), l'Equipe (France), France Football (France), Marca (Spain), Mundo Deportivo (Spain), Ta Nea (Greece), Sport Express (Russia), De Telegraaf (Netherlands) and The Times (UK).
Also, each juror nominates five players, the juror will allocate 10 points to the player that they perceive as the most impressive, 7 for second, 5 third, 3 fourth, and 1 point for fifth most impressive.
Meanwhile, the award will be handed to the winner in Turin on Monday, December 16.
Previous winners include Wayne Rooney, Lionel Messi, Cesc Fabregas, Sergio Aguero, Paul Pogba, Raheem Sterling and Anthony Martial.
However, there are also winners that have failed to fulfill their promise.
Manchester United player Anderson won the accolade in 2008, compatriot Alexandre Pato won it in 2009, Mario Balotelli in 2010 and Renato Sanchez in 2016.
Nevertheless, the last two have a bright future in de Ligt and Kylian Mbappe.
Written by Edgar Gomez
Follow Edgar and TSJ: Soccer on Twitter!
Photo credit to cerita indonesiaoke via Flickr
Follow TSJ on YouTube and Twitter