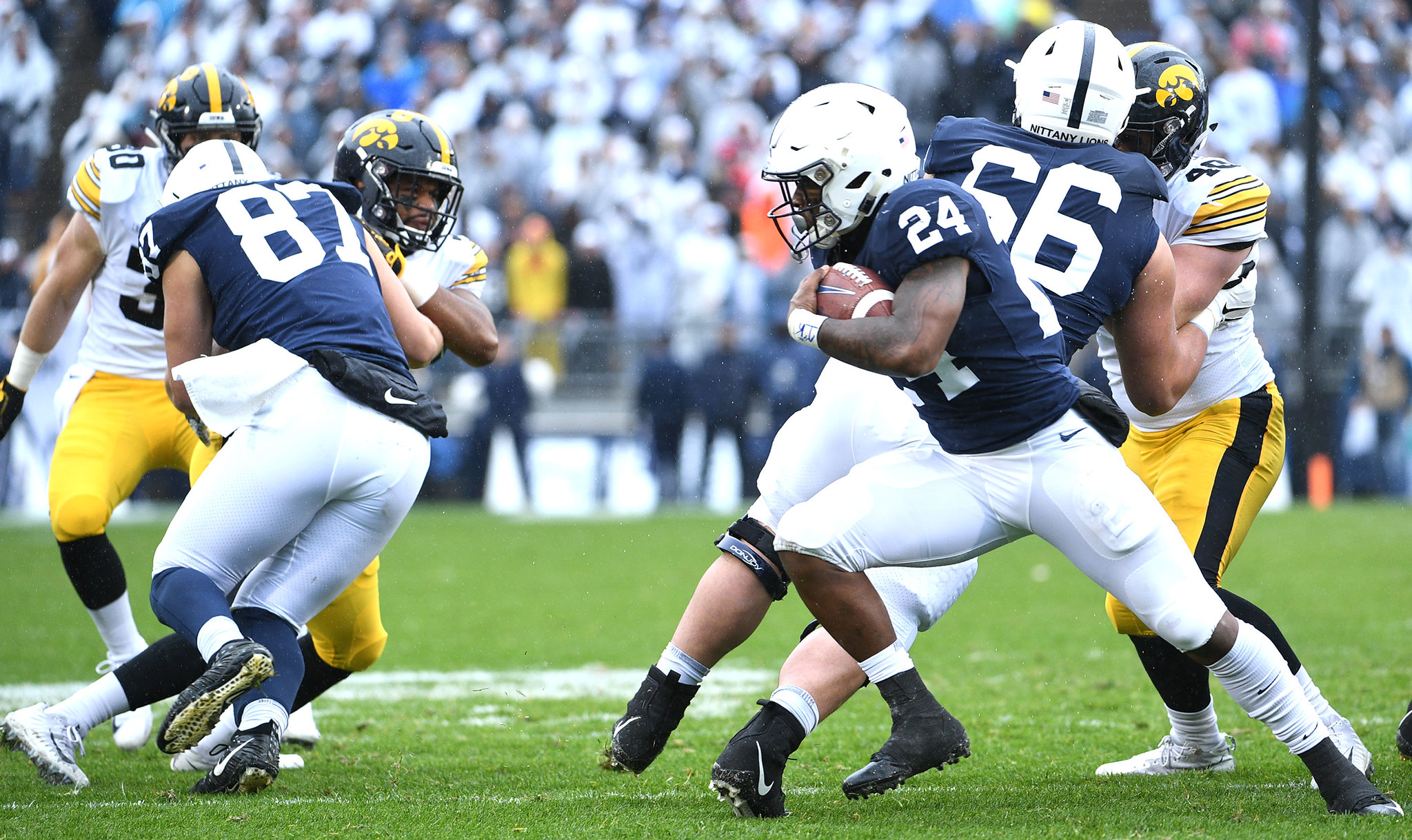 Nittany Lions Head To Iowa
The Nittany Lions are getting set for another weekend slate of Big Ten action. This time, they'll head back out on the road to face Big Ten West opponent the Iowa Hawkeyes. This game is in some ways a true road test. Furthermore, this is a top-20 matchup considering that Penn State is ranked No. 10 and Iowa is ranked No. 17.
Penn State
There is no question, Penn State has throttled their opponents so far. Furthermore, going on the road in Big Ten play is not the easiest of challenges. Albeit Penn State has won once on the road thus far. Kinnick stadium and the Hawkeyes gave Penn State a scare the last time. Currently, Penn State has the nation's 14th best offense in the country. Overall, the Nittany Lions have ran 271 plays and have amassed a total of 2,038 yards averaging a little over 7.5 yards per play. As a result, the Nittany Lions garner about 509.5 yards per game. K.J Hamler has been the offensive wideout who has shown the Penn State faithful he's very talented and can make something out of nothing. Thus far, Hamler has 19 receptions for 394 yards and four touchdowns.
On the other hand, there are a good bit of factors contributing to that offensive ranking. Quarterback Sean Clifford is getting comfortable behind center and is getting a taste for what Prime time college football is like. Thus far, Clifford has thrown for a total of 1,443 total yards and is 90 for 135 with 12 touchdowns and two interceptions. Furthermore, the running backs have provided some cushion for the ground game. One of the up-and-coming backs Penn State has is freshman Noah Cain whom has amassed 35 carries for 208 yards and five touchdowns. To put that into perspective, Journey Brown who has been getting the bulk of the carries recently has 31 rushes for 217 yards for three touchdowns.
Iowa
The Hawkeyes come into this game with a record of (4-1, 1-1 B1G). Last week, the Hawkeyes made a trip to the Big House in Ann Arbor to face the Michigan Wolverines. Michigan ended up winning that game 10-3. The Hawkeyes lead quarterback in senior Nate Stanley who has eight passing touchdowns and averages 245 yards per game through the air. Iowa has made time of possession a key part of their offense in which it currently ranks second in the FBS with more than 35 minutes per game.
Furthermore, on the defensive side of the ball, the Hawkeyes will have a presence in linebacker Kristian Welch whose 39 total tackles leads the team and two tackles for loss. Lastly, Welch has one solo tackles. Likewise, Iowa ranks fifth in the nation in total defense allowing 254.2 yards per game.
This game is a top-20 matchup so expect the crowd at Kinnick stadium to be electric. Kickoff is set for 7:30 on ABC.
Written By Tom Johnston