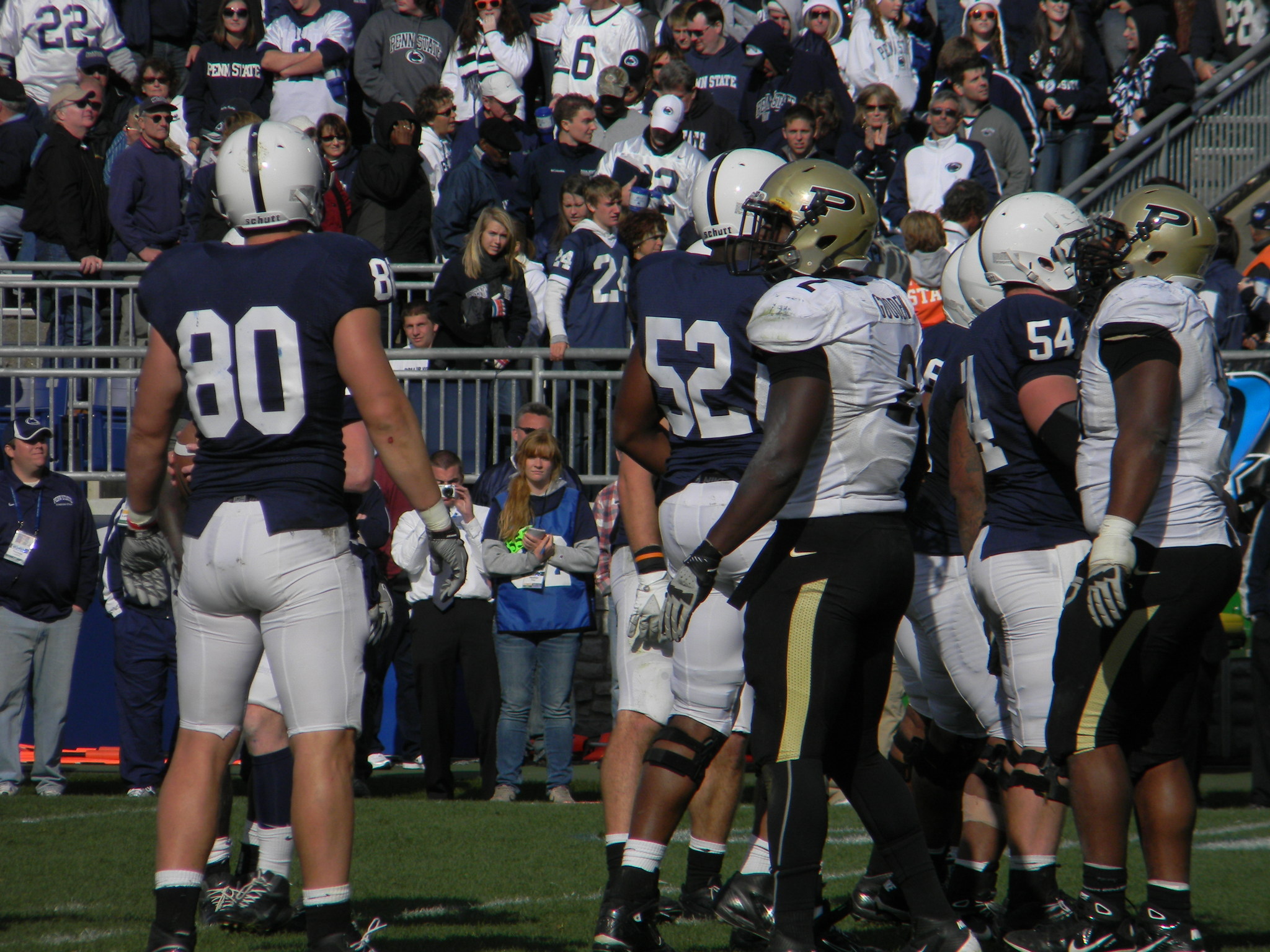 Penn State's Homecoming Game
Penn State Nittany Lions Take on Purdue Boilermakers
This weekend, the Nittany Lions return home to face Big Ten West opponent Purdue Boilermakers. Additionally, this game is the 100th homecoming game for Penn State football and to honor the occasion, the Nittany Lions will wear Generations Of Greatness uniforms.
Penn State
The Nittany Lions come into this year's homecoming game a bit more rested than usual. After playing a Friday night game, they'll have had a Saturday day's of rest. As a result, Penn State is hot and will look to stay that way on Saturday. Currently, the Nittany Lions have the nation's 14th best offense in the country. In four games, Penn State has run 271 plays and have accumulated 2,038 yards. The offense averages 7.52 yards per play and has scored 25 offensive touchdowns.
Additionally, Penn State averages 509.5 yards per game. For the season, quarterback Sean Clifford has completed 70 of 106 passes for 1,179 yards and nine touchdowns. Clifford has thrown just one interception to date. Besides Clifford, the offense has seen tremendous promise from the runningbacks core and receiving core. At the beginning of the season, Ricky Slade was the starting runningback. Slade currently has 20 rushes for 49 yards. Slade also has six receptions for 90 yards. On the other hand, Journey Brown has solidified himself as a premiere back this season too. On 26 rushes, Brown has accumulated 196 yards and three touchdowns. Lastly, receiving wise, KJ Hamler has 16 receptions for 353 yards and three touchdowns.
Defense
Penn State also has the nation's 14th best defense in the country too. Currently, Penn State has allowed opposing offenses to run 278 plays for 1,098 yards and have allowed just under four yards per play with 3.95 yards per play. Penn State allows for just 274.5 yards per game total. Micah Parsons has picked up right where he left off when it comes to producing in defense. Thus far, Parsons has 22 tackles split evenly between solo tackles and assisted tackles.
Additionally, safety Lamont Wade has grown accustom to his starting role as a safety. Thus far this season, Wade has 11 tackles total seven solo and four assisted. Furthermore, Yetur Gross-Matos has proven that he's a defensive pass rusher that is lethal for Penn State. Thus far, Yetur has 11 total tackles nine via solos and two assisted along with 3.5 sacks.
Purdue
The Boilmakers will be playing this game without some of their best talent. Quarterback Elijah Sindelar and sophomore wide receiver Rondale Moore have both been ruled out for this game after suffering injuries on the same play last week. Redshirt freshman Jack Plummer will get the start at quarterback after going 23-for-41 with 245 yards passing and a touchdown against Minnesota last week. On the offensive side of the ball, tight end Brycen Hopkins leads the way with three touchdowns and 13 receptions for 202 yards this season.
Head coach Jeff Brohm's offense currently ranks last in the Big Ten conference averaging 68.3 rushing yards per game. On the other hand, when it comes to the defensive side of the ball. The Boilermakers are allowing on average 296.5 yards through the air. Additionally, the Boilermakers allow an average of 154.5 yards per game on the ground.
Homecoming
This homecoming game is the 100th homecoming game the Nittany Lions will play. Purdue makes its first visit to Beaver Stadium since 2013. Both team met in 2016 where Penn State won 62-24. Penn State is 71-23-5 record in 99 games on homecoming. Last season, the Nittany Lions were defeated by Michigan State, 21-17, snapping a three-game Homecoming winning streak.This is the fifth time Penn State will play Purdue in a Homecoming game. The Nittany Lions are a perfect 4-0 against Purdue with wins in 1996 (31-14), 1998 (31-13), 2005 (33-15) and 2011 (23-18).
Written By Tom Johnston
Photo Credit To Kevin McGuire Via Flickr