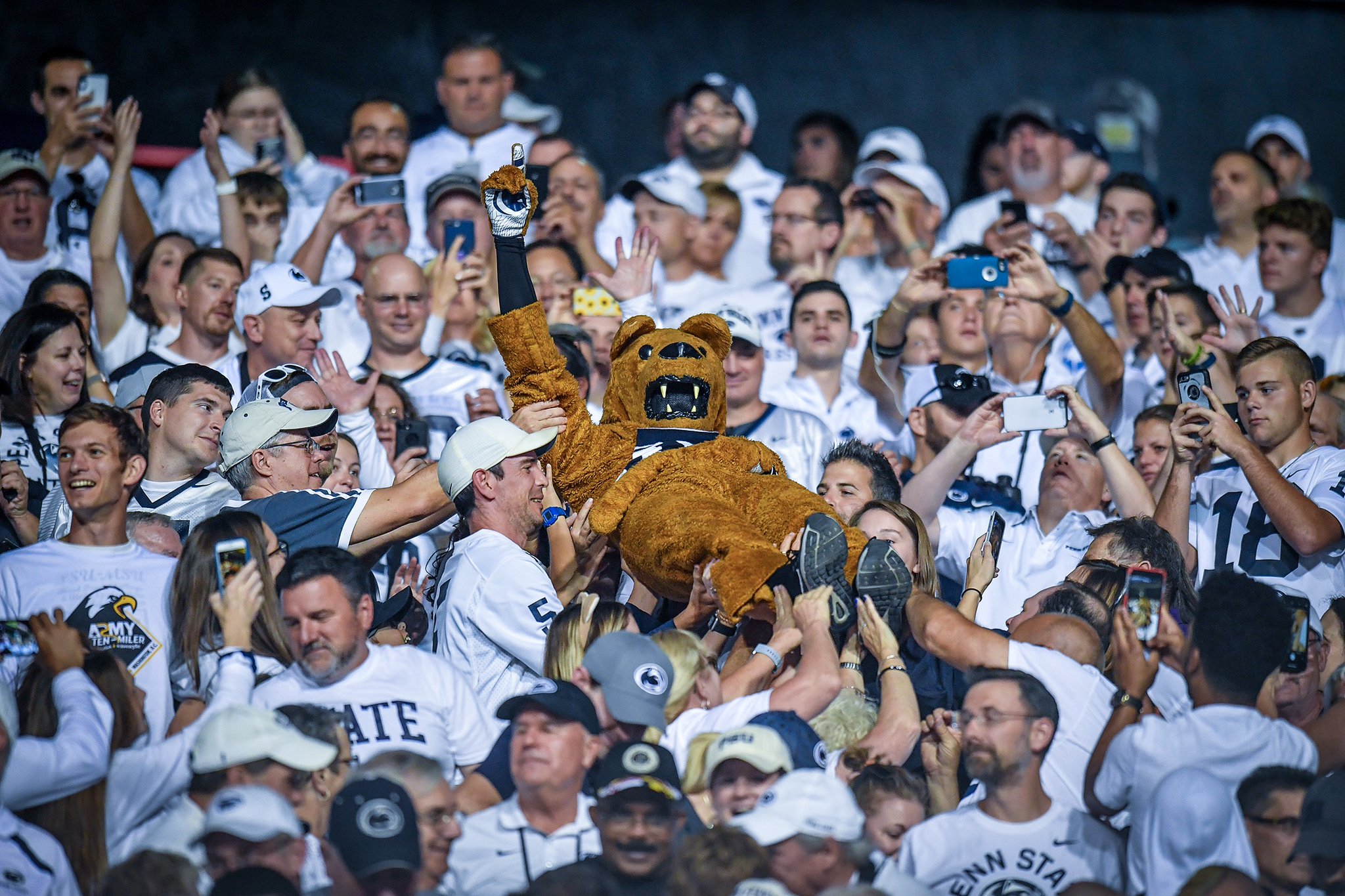 Nittany Lions Dominate In Big Ten Opener
Penn State Were Dominate On Friday Night
Coming off a bye week, the Nittany Lions were starting the grind of the Big Ten play of their schedule. There was a lot of skepticism of how Penn State would come out and play the game.
Penn State's Performance
Penn State stormed out of the gate firing on all cylinders. The defense came up with two key interceptions with in the first couple Maryland possessions. From there, Penn State took control of this game. One of the biggest stories coming into this game was would quarterback Sean Clifford be able to keep his composure and have a solid game in a prime time game. The answer was yes, Clifford was able to do that. In fact, Clifford completed 26 of 31 passes for 398 yards for three touchdowns and threw one interception. On top of that, Clifford also had seven carries on the ground for 54 yards and a rushing touchdown.
Clifford also set a Penn State record with 287 yards in the first half. Running backs Ricky Slade and Journey Brown also scored touchdowns on the ground. Back up quarterback Will Levis entered the game. However, Levis was able to rush for two touchdowns too. Receiving wise, K.J Hamler had six receptions for 108 yards and one touchdown. Furthermore, Nick Bowers also had two receptions for 70 yards and a touchdown. Lastly, Journey Brown had two receptions for 41 yards and one touchdown.
Defensive Side Of The Ball
The biggest news on the defensive side of the ball was in the first quarter of play, linebacker Micah Parsons was ejected for targeting. That news didn't sit well with many Penn State fans. However, it was a 50/50 call. As a result, some second and third string guys had to step it up. Two of those guys were Jesse Luketa and Ellis Brooks. Luketa for the game had five tackles and Brooks had four tackles and two assists along with 2.5 sacks. On top of that, Adisa Isaac contributed with three additional tackles and one assisted tackle with 1.5 sacks.
To name a few others, Cam Brown had one tackle and two assists. Secondly, Jonathan Sutherland had one tackle and two assist. Lastly, LaMont Wade had one tackle and one assist.
Maryland
The Terrapins didn't have much going for them to put it lightly. Quarterback Josh Jackson completed 10 of 21 passes for just 65 yards and threw two interceptions and no touchdowns. Not much production was mustered from the running backs as Anthony McFarland Jr. was the leading rusher with nine carries for 24 yards. Receiving wise, Dontay Demus led the way with one reception for just 18 total yards.
On the defensive side of the ball, Antoine Brooks had six total tackles. meanwhile, Chance Campbell had five tackles and assisted on another. Additionally, Nick Cross had two tackles and one assisted tackle and collected a sack too. Lastly, Jordan Mosley had five tackles for the game.
Did Penn State make a statement?
Yes, however, they did fix some of their mechanics over the bye week but more needs to be done. Next up for Penn State, is their homecoming game against the Big Ten West opponent the Purdue Boilermakers. Kickoff for that game is at noon and will either be televised on ESPN or ABC.
Written By Tom Johnston