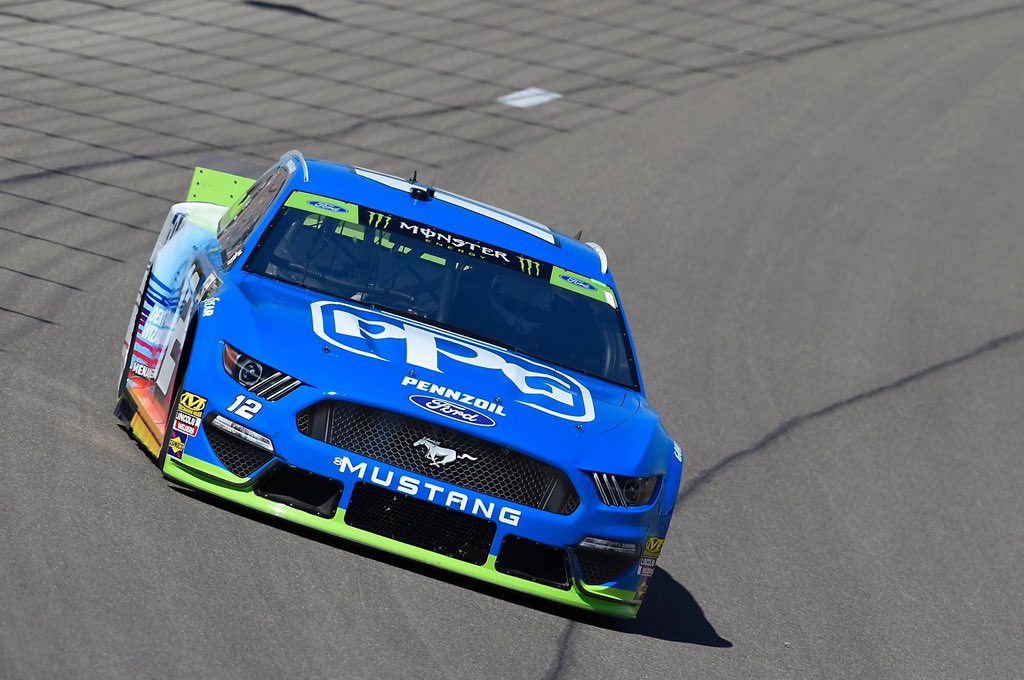 Ryan Blaney Looks for First Win in Las Vegas Playoff Opener
This weekend the Monster Energy NASCAR Cup Series rolls into the city that never sleeps-Las Vegas, Nevada. Tonight is the series' second trip to Sin City this season. This time the stakes are much higher though. When the green flag waves tonight, there is much more on the line than a potential Playoff birth. When it falls tonight, the 16 drivers who fought for their position in the Playoffs will be battling it out for stage points and the best possible finish to put themselves in the best position to advance. Even more so the winner of tonight's race can advance themselves into the next round of the Playoffs. One driver in desperate need of a win is Team Penske driver Ryan Blaney. So as Blaney looks for his first Vegas win, let us look at his past stats in Sin City.
Luck on Blaney's Side in Sin City
In his short career, Ryan Blaney has taken no time to adjust to Las Vegas Motor Speedway. In his four years of Cup competition, Blaney has made six starts at the 1.5-mile oval. While not having a win to his credit at Las Vegas yet, Blaney has put on several great performances. In his six starts, Blaney has notched finishes of 19th, 6th, 7th, 5th, 5th, and 22nd. The two outlier finishes came in his first career start at the track and this spring where he had pit issues early and couldn't get his laps back despite having a stellar car.
While Blaney has yet to get a win at Vegas, there is no better time for his first than tonight. Blaney has had an unspectacular 2019 season so far. It has been a season where if something can go wrong, it seemingly does. This has left Blaney as just the 12th seeded driver in the Playoffs with just a one-point cushion over the bubble thanks to his 2 stage wins. If Blaney were to take a trip to victory lane tonight, not only would it advance him to the next round but it would give him much needed Playoff points. With his history in the Sin City being known, watch as Ryan Blaney looks to make himself known tonight at Vegas.
Written by Conor Borus
Be sure to follow us on Youtube and Twitter.
Photo credit to Team Penske via Twitter