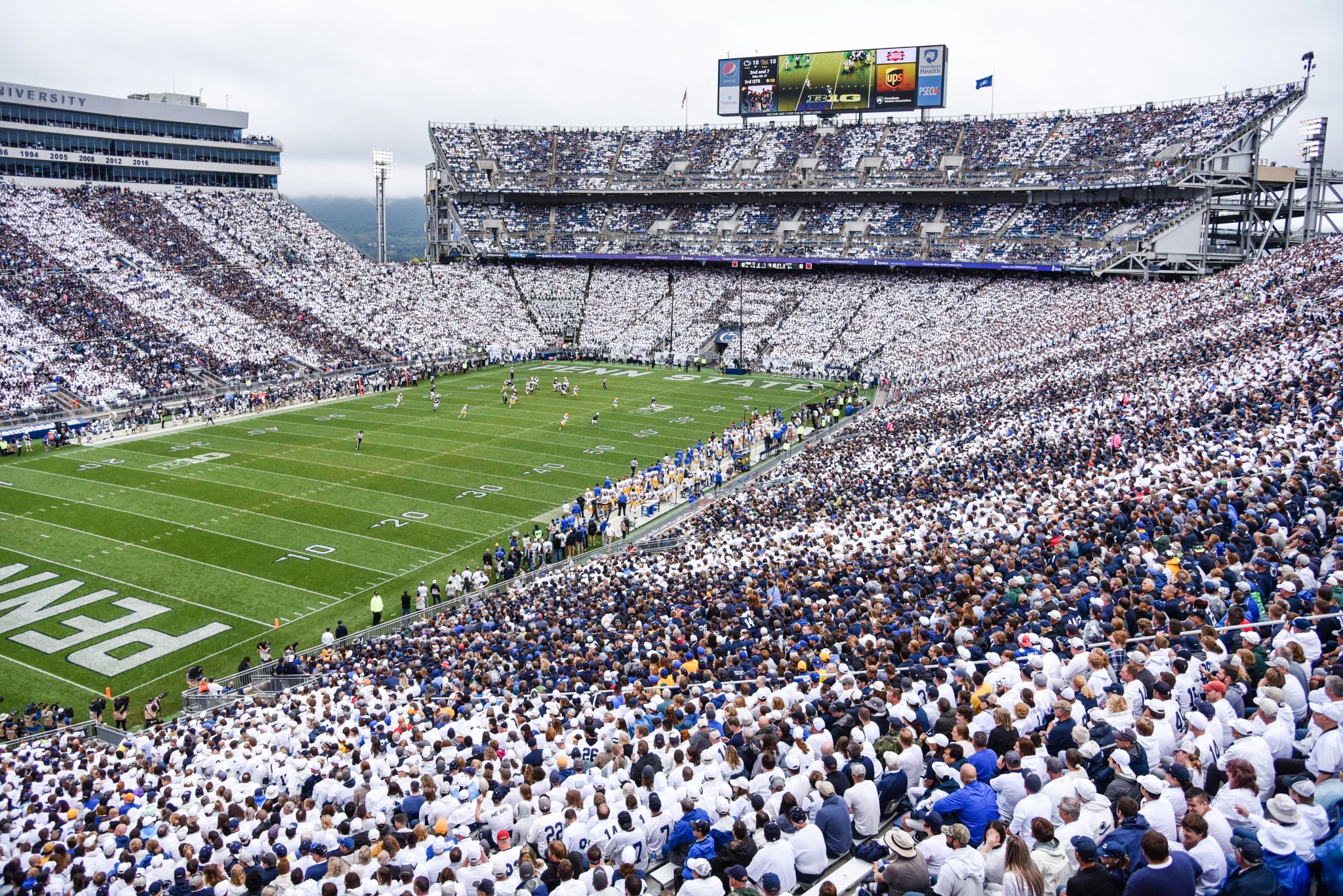 Penn State Survives Pitt In Keystone Classic
Coming into the game Saturday, Penn State was a 17 point favorite to beat Pitt. As a result of the game, Penn State only defeated the Panthers by seven points 17-10. The overall four meetings in this "renewed rivalry" went three meetings in favor of Penn State. Realistically, Pitt had this game in the bag. However, due to poor play calling by coach Narduzzi. The Panthers fell victim to Penn State.
Saturday's Game
It wasn't an easy victory to say the least. The Panthers went three-and-out on their first possession. Penn State got the ball rolling. By the time half time came, this game was all knotted up at 10 a piece. Penn State would gradually pull away in the second half like it did the previous two games.
Penn State Overall
Quarterback Sean Clifford faced a lot of pressure Saturday. In fact, this season, it has been the most pressure Clifford has been under. As a result, Clifford went 14/30 for 222 yards. However, Clifford didn't manage to throw neither a touchdown nor interception. The Panthers almost had a interception early in the game. However, via a penalty on the Panthers the interception never counted. The running game was Penn State's strength. Journey Brown got it all started with an 89-yard rush that put Penn State in their first position to score and they did just that. Incoming freshmen Noah Cain and Devyn Ford each scored a touchdown on the ground. Jordan Stout, the kicker for Penn State, made a program-best 57 yard field goal which helped tie the game up at the half.
The running game was so vital because even though the wide receivers seen action, it wasn't enough. KJ Hamler had only three receptions for 68 yards averaging 22.7 yard per carry. Justin Shorter received two catches for 42 yards averaging 21 yards per catch. Where did this game rely for Penn State: defense. If the defense did not play like it did, Penn State wouldv'e lost this game. Actually, the defense wasn't up to par. However, they made the key stops when they needed to. Linebacker Micah Parsons led the way with seven tackles and two were assisted. Both Jan Johnson and Cam brown had sacks in this game too.
Pitt Panthers Overall
Pitt in some ways had this game in the bag but just couldn't finish the job due to one person: Pat Narduzzi. Kenny Pickett had his best career game in a Pitt uniform torching the Nittany Lions defense going 35/51 for 372 yards. Much like Clifford, Pickett had no touchdowns nor interceptions. On the ground, Vincent Davis had the solo touchdown on four carries for six yards. Receiving wise, Taysir Mack led the pass game with 12 catches for 125 yards averaging 10.4 yards per reception.
Late int the game, the Panthers seemed to have everything going for them. Pickett was leading the down the field on a ten play drive then Pitt got into their red zone at the one and couldn't put it in. they would go three and out then ask for kicker Alex Kessman to make a 19-yard field goal. Fortunately, for Penn State, Kessman hooked the ball and missed an easy field goal. Narduzzi's face after it occurred was pretty priceless if you ask me.
The Nittany Lions victory didn't come easy. But as win is a win. Penn State for the foreseeable future has bragging rights over Pitt and the way it looks right now meeting 101 won't be happening for quite sometime. Next up for Penn State will be a bye week then after that they'll kick off Big Ten play against Maryland ion College Park on Friday September 27th.
Written By Tom Johnston