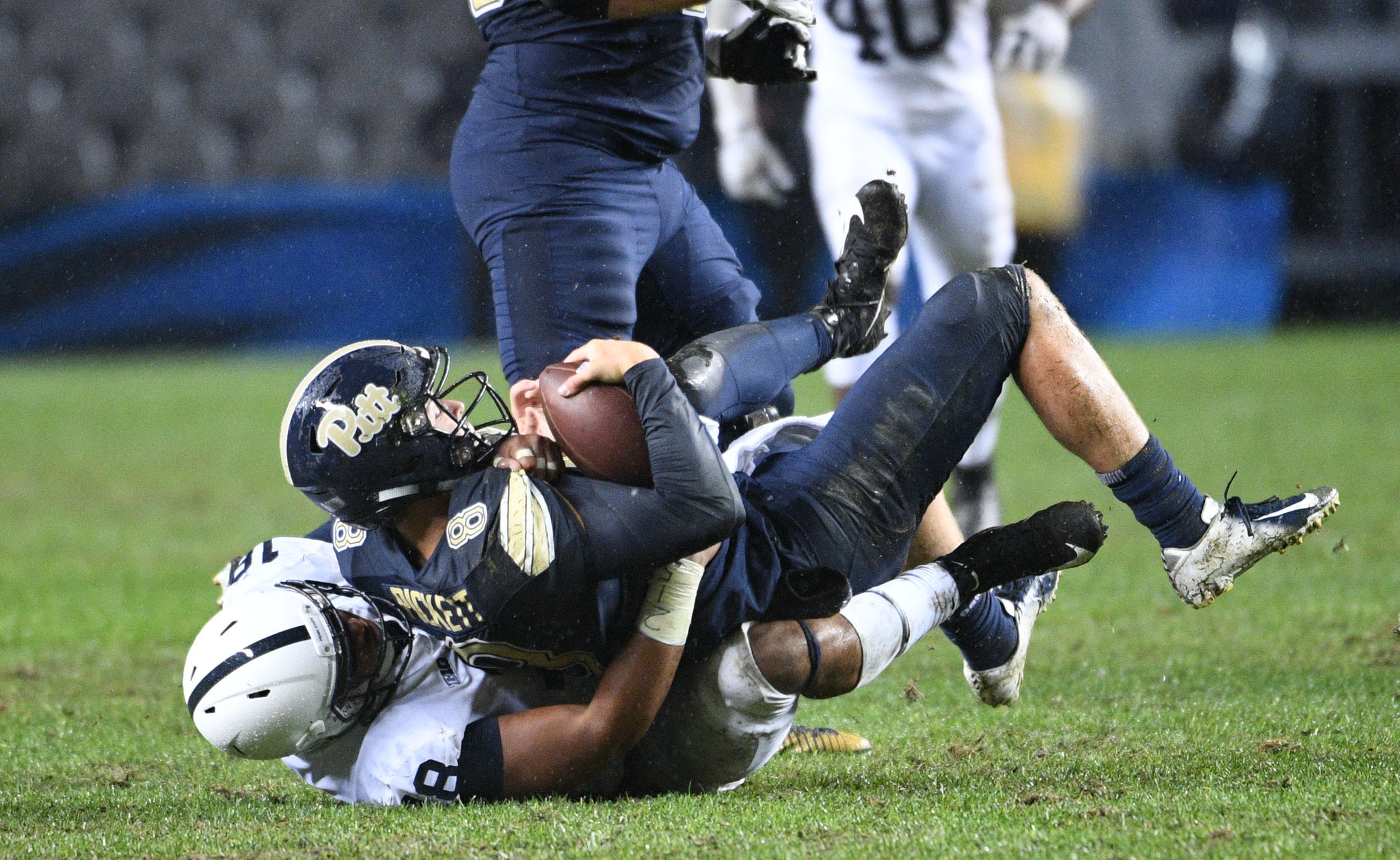 The Keystone Classic 100th Edition
Pitt vs Penn State Preview
Penn State welcomes in-state rival the Pitt Panthers this Saturday for the 100th edition of the Keystone Classic. This game has a lot on the line for both teams. The keystone Classic 100th edition. This game is vital for both teams for the rest of this season but also considering both teams won't meet in the foreseable future. Finally, it's more than just bragging rights or dominating the state. This final meeting currently is about trying to make the future of this rivalry stay afloat if possible.
Penn State
Offense
The Nittany Lions offense has exploded on different levels. Quarterback Sean Clifford is getting more comfortable and showing his electric arm. Furthermore, James Franklin is mixing the running back core so not just one guy is carrying the load. Currently, the Nittany Lions boost the nations 26th best offense drawing 128 plays for 1,030 total yards. Additionally, the Nittany Lions average 8.5 yards per play along with 15 touchdowns and 515 yards per game.
As mentioned, Sean Clifford has thrown six touchdowns with no interceptions and currently has a rating of 55.2 which ranks 71st in the nation. On the other hand, running back Ricky Slade thus far has eight rushes for 17 yards total and one touchdown. Slade averages 2.1 yards per carry so far. On the other hand, another running back making the most of his opportunity is Sophomore Journey Brown. Brown has 11 rushes for 66 yards and two touchdowns. Brown averages six yards per carry. Meanwhile, KJ Hamler will be a receiver that Pitt will try to keep contained. When Hamler is open, he's lethal and given the opportunity can make a small play a big gain. On seven receptions, Hamler has gained 177 yards along with two touchdowns. Hamler averages 25.3 yards per carry.
Lastly, Jahan Dotson has shown to be a secret receiver to cause havoc. With five receptions, Dotson accumulated 122 yards with two touchdowns. Dotson averages 24.4 yards per catch. Secondly, Pat Freiermuth has been a strong tight end for Penn State. Thus far, Freiermuth has nine receptions for 124 total yards. Furthermore, Freiermuth has two touchdowns and averages 13.8 yards per catch.
Defense
The Nittany Lions boost the nations 35th best defense in the country. their opponents have ran 144 plays and the Nittany Lions have allowed those plays to accumulate to 574 yards. On average, Penn State's defense allows 3.99 yards per offensive play ran. As a result, the Nittany Lion's defense has surrendered just two touchdowns and gives up 287 yards per games total.
This season, the defense has a mixture of experience and first-year starters. One of the prime returners from last season is Sophomore Micah Parsons who led the team in tackles with 82 last season. Thus far, Parsons has 11 total tackles three are solo and eight are via an assist. On the contrary, a new linebacker with not much experience but has moved into a starting role is Jesse Luketa. Currently, Luketa has five total tackles; one solo and four assisted. Lastly, LaMont Wade is starting this year as a safety. Wade currently has six tackles; four solo and two assisted.
Pittsburgh
Offense
Pitt Panthers have the nation's 89th best offense currently. Panthers have ran 145 plays for 744 total yards and average 5.13 yards per play. The Panthers have scored four touchdowns and average 372 yards per game. Quarterback Kenny Pickett is 47/78 for 506 yards with two touchdowns and two interceptions. Pickett averages 6.5 yards per play. Furthermore, the Panthers will have a new running back at the helm in A.J . Davis whom in 21 rushes has amassed 114 yards and one rushing touchdown.
Receiving wise, Maurice Ffrench will be Pitt's top target the Nittany Lions will have to defend. Currently, Ffrench has 16 receptions for 192 yards and one touchdown. Ffrench averages 12 yards per catch.
Defense
The Panthers boost the nation's 25th best defense. Opposing offenses have been able to run 123 plays for 522 yards total. Additionally, opposing offenses average 4.22 yards per play. Offenses have scored four touchdowns against the Panthers. Lastly, offenses average 261 yards per game against the Panthers.
Conclusion
The Keystone Classic will feature Pitt and Penn State. This Saturday's game is the 100th meeting and as of now it's their final meeting.
Written By Tom Johnston