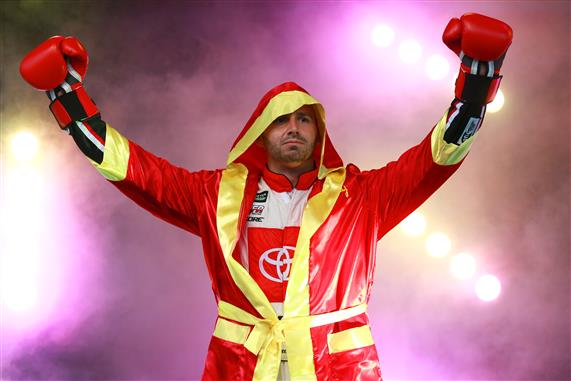 Matt DiBenedetto Will Drive The #21 In 2020; Paul Menard Will Retire Following 2019 Season
On Tuesday the NASCAR world received a curve ball from one of the most famous teams in motorsports. Wood Brothers Racing announced the retirement of Paul Menard. Originally this rumor was speculated months before and later confirmed to be false. At the time, Menard told Fox Sports' Bob Pockrass that he had a deal with the team for 2020. In addition to Menard's retirement news, Matt DiBenedetto will also be joining the organization for the 2020 season.
Matt DiBenedetto Shares Reaction To Announcement
'Matty D.' has been the source of many story lines in the past month. During the August week that he was informed his contract would not be extended with Leavine Family Racing, he nearly won the Bristol night race. This created an uproar of support by fans and drivers for Matt to find a good quality car for the following 2020 season. With 3 top 5s and 6 top 10s already this season, Matt has proven he's not a fluke.
"It's what makes it so rewarding and makes me appreciate it so much," DiBenedetto said about this new opportunity. "And it's what's taught me everything, not only as a person but as a driver to fight and claw and be the best that I can be, and it teaches you to appreciate it and a lot about life. I wouldn't trade the path and journey for the world. Everything's led into great opportunities. This is the best opportunity of my life, and I think we can altogether build something great to come for many years. That's definitely the goal."
With his new ride, Matt will make the jump from Toyota back to a Ford. He will also transition to the colors made famous by the Wood Brothers with Ford Motorcraft and Quicklane on the car. In addition to that, Menard's has announced it will return for roughly the same number of races. Matt's contract length is currently only for one season with the team.
Paul Menard's Career Stats
As Paul Menard's NASCAR Cup career comes to a close he'll leave behind some history. Menard will always be known as a Brickyard 400 winner, something every driver yearns for. Though that was Menard's only win back in 2011, it's certainly one that will be remembered forever. In addition to the lone victory, Menard also has a lone Playoff appearance in 2015. Menard ultimately made this tough decision post race Sunday at Indianapolis. At Menard's direction, Wood Brothers reached out to Matt as a replacement driver.
In 11 week's time at Homestead, Menard will likely not be making his final NASCAR start however. While he is retiring from full-time competition, expect to see Menard potentially continue in a part-time manner across NASCAR.
In his current 461 starts in NASCAR's Cup Series, Menard has 20 top 5s and 69 top 10s. The Wisconsin native also has 2 poles and an average finish of 20.3. In Xfinity Series competition, Menard also has 3 wins in 220 starts. Menard will continue to attempt even more history as a winner in the legendary 21 car for his final 10 races.
Written by Noah Lewis
Be sure to follow us on Youtube and Twitter.
Be sure to follow the writer on Twitter.
Photo credit to NASCARMedia.