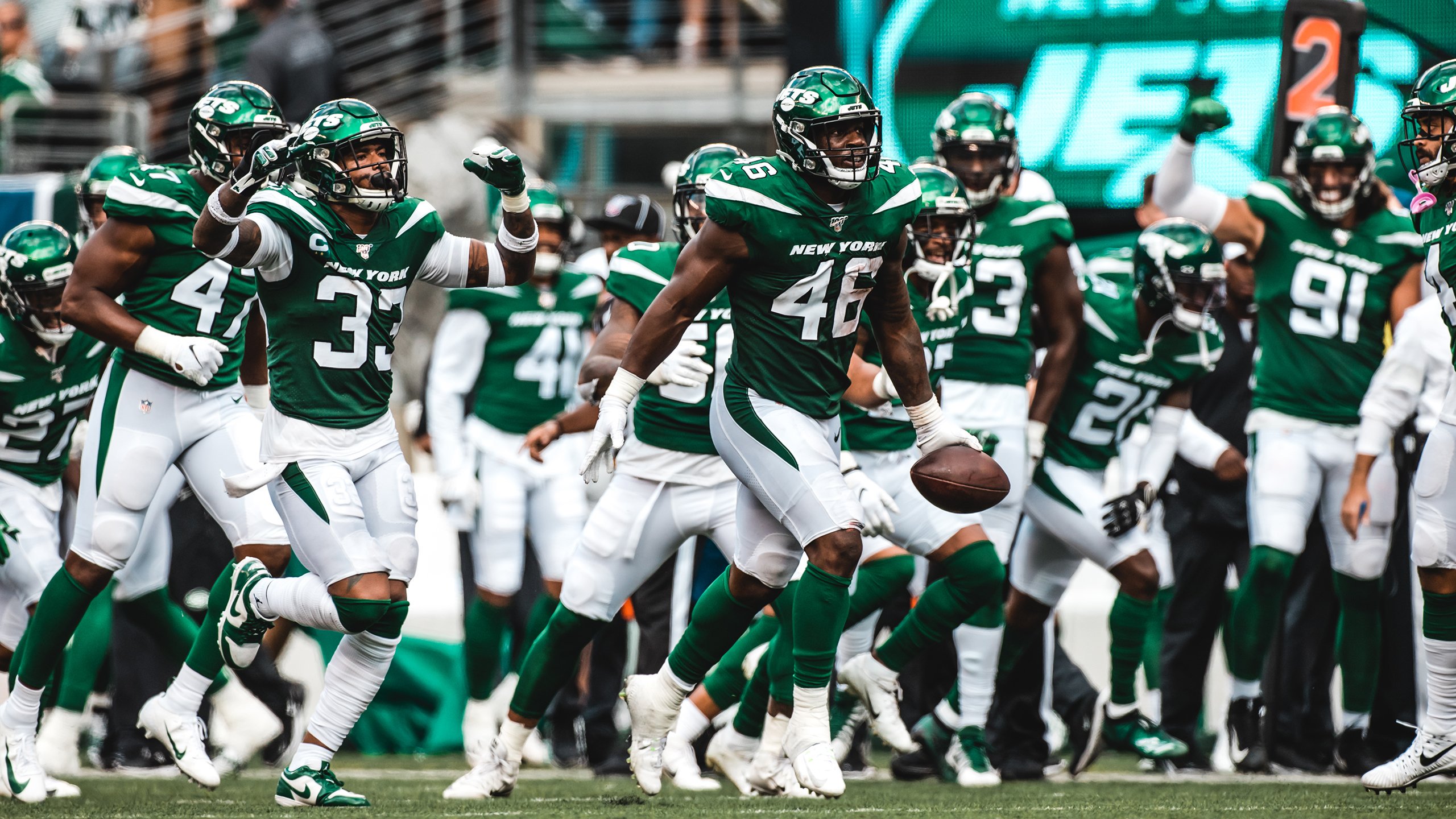 New York Jets Recap: Disappointment
The New York Jets entered Sunday looking for a big opening win over their rival Buffalo Bills
They didn't get that. In fact, Sunday marked one of the more frustrating losses in recent memory for the New York Jets. It certainly didn't start that way, as Jets fans were loving the game for most of it. Leading 16-3 with 4 forced turnovers heading into the fourth quarter, the Jets looked like they were on their way to a solid win. Although their offense hadn't played particularly well, the Jets defense was certainly enjoying a great day. Offseason acquisition CJ Mosley was off to a phenomenal start as a Jet with a pick-six as well as a fourth down stop on Bills QB Josh Allen. But when Mosley left with an injury, everything came crashing down. Josh Allen ended a long drive with a three yard touchdown that put the Bills within 6 points. followed by another long drive that was capped off by a 38 yard strike to John Brown to give the Bills a one point lead, which they held onto to win 17-16.
While the loss was disappointing, the Jets will be able to take good and bad things away from the game. It's not time to slam the panic button at Metlife stadium, but there are improvements that need to be made right now.
Good: Le'Veon Bell
Big shocker! The Jets prized free agent acquisition got his season off to a great start. Bell ran for 60 yards on 17 carries while also adding 6 catches for 32 yards, including a touchdown and a 2 point conversion. Perhaps even more impressively, Bell played all 67 of the Jets offensive snaps. One of the biggest concerns for Bell coming into this season was his conditioning after over a year off from football. After Sunday it seems Bell has squashed those concerns for the time being. With so much going wrong in the game, Bell's Jets debut was a massive bright spot.
Bad: The Cornerbacks
A known concern coming into this season was the Jets lack of a viable secondary. After Trumaine Johnson, the Jets depth chart gets very thin at cornerback. Darryl Roberts, Brian Poole, and Arthur Maulet all make up the rest of the underwhelming secondary. That secondary was taken advantage of by Josh Allen, who threw for 254 yards and a touchdown. Perhaps the worst play made was on John Brown's touchdown, where Roberts was beat badly by Brown on an underthrown pass. If the Jets want to have any success this season they will need to either upgrade their corners or get much better play from them
Bad: Kicking
To say that Jets kicker Kaare Vedvik was bad would be the understatement of the year. After a pick-six from CJ Mosley that got the stadium roaring, Vedvik got rid of that hype real quick by missing the extra point. Then with 30 seconds remaining in the first half, Vedvik missed again from 45 yards out. In a game that ended up being decided by 1 point, Vedvik's mistakes cost the Jets dearly. The Jets will now tryout multiple kickers on Tuesday when they return to practice. In all likelihood, Vedvik's disastrous week will cost him his job.
Wrap-Up
The Jets had more negatives than positives, but it doesn't mean they're a bad football team. The Jets will stay at home and play again next Monday night against the Cleveland Browns. Teams often improve the most between weeks one and two, and they need to do that in a few different positions. Week 1 was disappointing, but at the end of the day it's something to build off of.
Written by Ryan Hess
Follow Ryan and TSJ: NBA on Twitter!
Photo credit to nyjets via Twitter
Follow TSJ on YouTube and Twitter