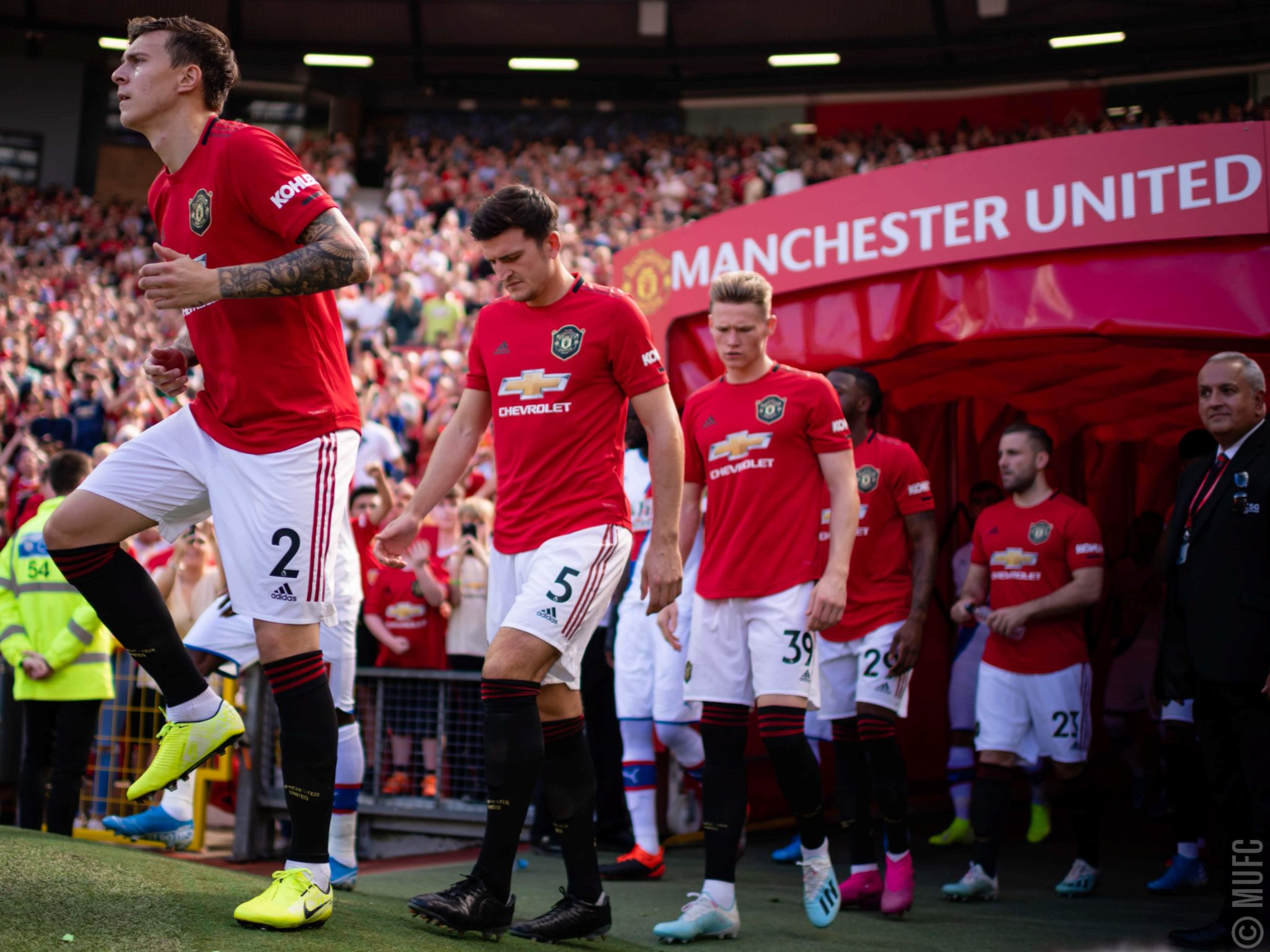 Man Utd: What We Have Learned So Far
It has been a disappointing start to the new season for Man Utd.
After a 4-0 win against Chelsea on the opening weekend, hopes were high that United may have turned a corner.
Also, after an impressive first half display against Wolves, where Man Utd dominated the game in one of the toughest venues in the Premier League, also increased expectation.
However, United failed to turn that dominance into three points. A dismal defeat at home against Crystal Palace and a disappointing draw against Southampton have meant Manchester United have only taken five points out of 12.
It could have easily been more, if United were able to turn leads and dominance against Wolves and Southampton into three points.
Below are four things we have learned so far.
Marcus Rashford Is Not A Number Nine
With Anthony Marital injured for the game against Southampton, Marcus Rashford had his chance to stake a claim for the number nine striker role.
However, it was an opportunity that Rashford failed to take.
Too many times United got some good deliveries into the box but only to find nobody inside the penalty area able to take advantage.
Rashford was too static inside the penalty area and didn't anticipate the cross into the box.
His decision making was awful and when United had some potential counter-attacks too often the English international gave the ball away.
He also lacks a killer instinct in front of goal. Rashford has said he wants to play out wide or as a number 10 and that is where he is most effective, especially given his pace.
With only Anthony Martial and Marcus Greenwood as recognised strikers, Ole Gunnar Solskjaer will be hoping they don't have too many injuries. If they do, their hopes for a top four finish will be in jeopardy.
Man Utd Need For A Creative Midfielder
There is no doubt that Manchester United are one of the best teams in the Premier League when playing on the counter- attack.
The pace of Marcus Rashford, Anthony Martial and Daniel James will cause teams problems. That is how they destroyed Chelsea. The blues couldn't cope with breathtaking pace of United's attacks in the second half.
However, in games against Wolves, Crystal Palace and Southampton, they struggled against teams who were happy to sit in and defend in numbers.
The big thing lacking in United's squad is a creative attacking midfield player. Someone who can see and pick out a pass which can open up defenses.
Juan Mata is the only player in the squad who is capable of this. Yes, Paul Pogba is also capable of this but too often doesn't do it on a regular basis.
United have been linked with Borussia Dortmund midfielder Jadon Sancho and Tottenham midfielder Christian Eriksen in the summer.
Both would be fantastic signings and there is no doubt that Solskjaer will be hoping to bring someone in. If United are too get back to the top, it is something they desperately need.
James Starts Well
One of the plus points to Manchester United's start to the season has been the form of Daniel James.
The Welsh winger, who was signed from Swansea in the summer, has settled seamlessly to life in the Premier League.
He scored goals against Chelsea and a superb strike against Southampton.
James has pace to burn and will only continue to get better.
There were question marks when Man Utd signed him. Many questioned whether he could make the step up from the Championship.
However, the Welsh international has answered those critics. Solskjaer has said in the summer that he wants hungry young British players who want to play for the club.
So far James has proved that he has the potential to be a key part of the Norwegian's rebuild of the club.
Man Utd Rebuild Is Going To Take Time
There is no doubt that Man Utd need more quality players if they hope to challenge for the Premier League title once more.
With players such as Alexis Sanchez, Romelu Lukaku and Ander Herrera leaving the club in the summer and only three players being brought in, there is an argument that United's squad depth is weaker than it has ever been.
United fans need to be patient and give Ole Gunnar Solskjaer a couple more transfer windows to get his players in and build his squad.
When Jurgen Klopp took over at Liverpool, their rise to become champions of Europe didn't happen over night.
The German was given time to implement his philosophy and buy players that would fit into his style of playing. He needed several transfer windows to get it right. Now Liverpool are a force in Europe and in the Premier League.
If the United fans and board give Solskjaer time, the Norwegian can get Man Utd back to where they belong.
However, they need to be smarter in the transfer market and not make the same mistakes, which they have made since Sir Alex Ferguson left the club.
United may only be three or four players away from competing at the highest level.
It is up to Solskjaer and United's scouting department to find them.
Written by David Coates
Follow David and TSJ: Soccer on Twitter: 
Photo credit to Manchester United via Twitter
Follow TSJ on YouTube and Twitter