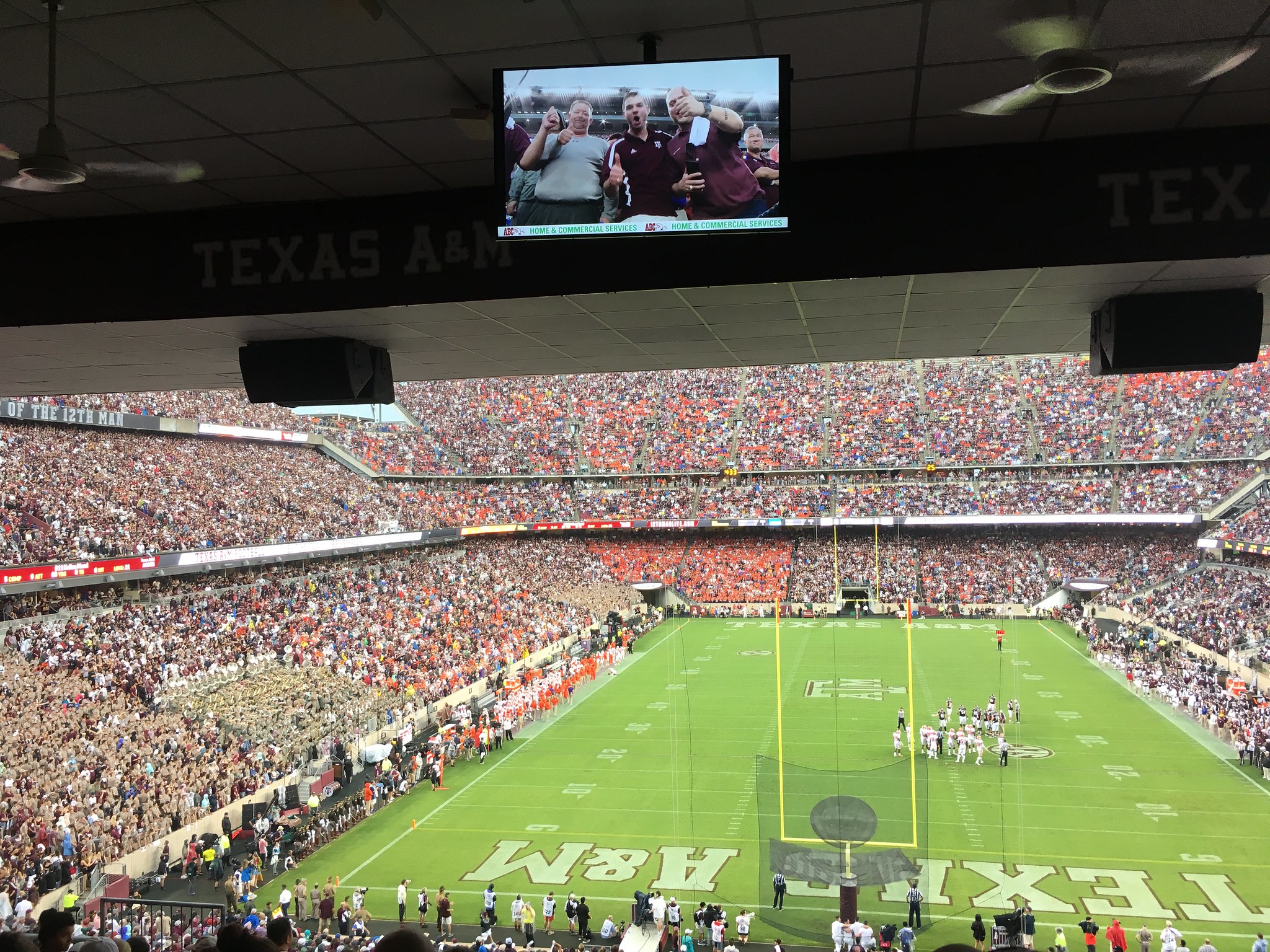 #12 Texas A&M vs #1 Clemson Preview
Matchup: #12 Texas A&M Aggies (1-0, 0-0 SEC) vs #1 Clemson Tigers (1-0, 1-0 ACC)
Date: Sept. 7, 2019
Time: 3:30 p.m. (est)
Network: ABC
Location: Clemson, South Carolina
Venue: Clemson Memorial Stadium
Seating Capacity: 81,500
The biggest game of week 2 pins two College Football heavyweights against each other when the #12 ranked Aggies visit Death Valley to clash with the best team in the country, #1 ranked Clemson.
To get you ready and prepped for the clash, here are some key story-lines heading into Saturday:
#12 Texas A&M
A&M get their shot at the Tigers again and they have to be hyped. After last year's Game of the Year contender, where they narrowly lost 28-26 to the eventual National Champs, the Aggies will look to upend Clemson's chances of repeating this year and not propelling them like they did in 2018.
They'll need junior QB Kellen Mond to be even better than he was last week when he personally accounted for four touchdowns in a 41-7 shellacking of Texas State. Although these are Tigers they're facing this time, not Bobcats. Mond is going to need more from off-season hype machine, junior WR Kendrick Rogers. Rogers is coming off a slow start last week where he only grabbed one ball for 12 yards. Though he probably wasn't needed very much with the ground game running wild (slow-clap please). Sophomore RB Jashaun Corbin and freshman RB Isaiah Spiller combined for 209 yards rushing and they'll have a chance at a repeat performance while facing a Clemson defense that gave up 157 yards rushing to Georgia Tech last week.
#1 Clemson
The Tigers come in as -16.5 favorites for a reason and if there was any worries about a championship hangover, then this offense quickly quelled those feelings. The Tigers put up 632 yards of offense, with massive performances from junior RB Travis Etienne (12 carries, 205 yards, and three TD's) and junior WR Tee Higgins (four receptions, 98 yards, and a score). They did this all while stud sophomore QB Trevor Lawrence looked human. If Lawrence gets back on his game then Aggies fans have to be quaking in their cowboy boots.
The defense needs to get back on track a bit, after last week's sub-par performance against the run. Though it wasn't a fault of potential first-rounder, junior LB Isaiah Simmons, who was flying all over the field in last week's win. He contributed on 10 total tackles with five coming on his own. The pass defense also still has yet to be truly tested after losing seven starters from a year ago. If they aren't up to the challenge, then we could have ourselves a good ol' shootout folks!
Prediction
This is a key game for A&M to make a statement, as it does not get any easier for them in 2019. They have potentially the most difficult schedule in the country with the likes of #10 Auburn, #2 Alabama, #3 Georgia, and #6 LSU still coming up. Now is the time.
For the Tigers, it's a 'let's get back to stability' type game. Clean up the rush defense, get acclimated with the new personnel in the secondary, and get Lawrence back to being Lawrence. If all of that comes together, then no one is beating them this year.
Prediction: Texas A&M 29 – 37 Clemson
Written by Samit Bariana
Follow Samit and TSJ: College Football on Twitter!

Photo credit to chadada via Flickr
Follow TSJ on YouTube and Twitter