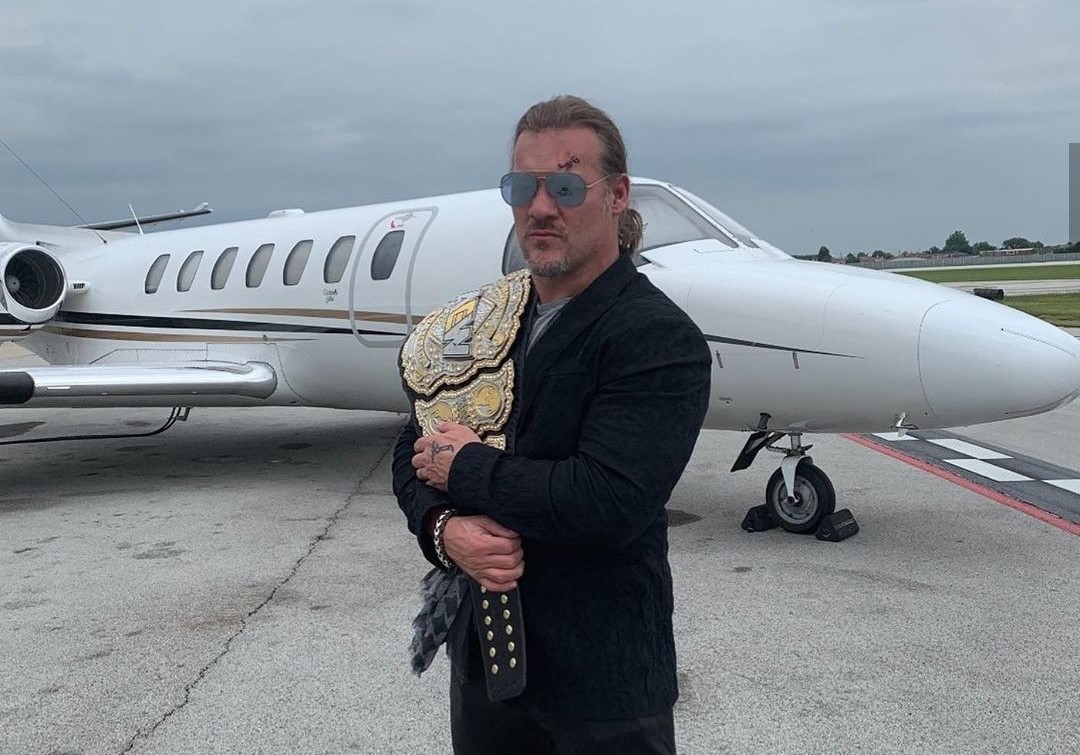 Chris Jericho Having a Crisis with the AEW Heavyweight Championship Title!
Chris Jericho, a WWE loyalist for 19 years made a shocking jumped to AEW. He currently is an AEW wrestler and is now the inaugural AEW World Champion.
Additionally, he beat "Hangman" Adam Page with his new finisher "The Judas Effect", becoming the first-ever AEW's World Champion. He was also WWE's first-ever Undisputed Heavyweight Champion, beating the Rock and Stone Cold Steve Austin.
The NEW champion is now without a belt!
Last Sunday, the champ went to Tallahassee Police Department in Florida to report his missing title belt. He said after arriving at the airport, he went to the Longhorn Steakhouse; classic Jericho who might try to take out the newly won belt to brags it on social media; couldn't find it in his luggage.
Based on the police report:
"The victim reported the theft of his championship wrestling belt while he was eating inside Longhorn Steakhouse. The victim stated he arrived at the Millionaire Club Airport Terminal and placed the belt inside his rented limousine. The limo driver shuttled the victim to Longhorn for dinner. The victim remained at Longhorn while the limo driver returned to the airport. The victim had taken the wrong luggage from the airport and the driver took it back to the terminal. When the driver picked up the victim from the restaurant, the belt was missing. Responding officers searched the limo and airport for the belt without success. On-call CID was consulted, and forensics responded to the scene.

Victim: Christopher "Jericho" Irvine, W/M, 11/9/70"
The Tallahassee Police did search the limo and the airport but no luck and the GOAT of pro wrestling took to his Twitter in true creative way.
This is what he said:
Chris Jericho is back again!
An hour ago from this writing, The AEW's Champion found his title belt and he posted on his official Twitter account as breaking news:
It may be stolen or mistaken with someone else's luggage but it did create a buzz on social media which may benefit him. Now, AEW can create it into a storyline as if someone within the company stole the Bubbly's title; "a little bit of the bubbly" is going to be his next catchphrase.
Written by Andre Aung
Follow Andrew and TSJ: WWE on Twitter!
Photo credit to WhiskeyGamer93 via Twitter
Follow TSJ on YouTube and Twitter