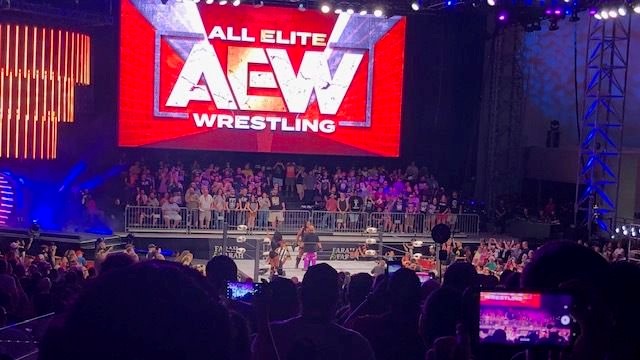 Kylie Rae Retires From Pro Wrestling; Kacy Cantazaro Update
One of the worst things fans can witness is when great talent needs to cut their time short. Unfortunately for AEW fans, that seems to have happened. AEW star Kylie Rae has retired from pro wrestling.
Kylie Rae was set to be a big star for the company. Even Cody Rhodes mentioned that she was doing WWE Superstar Bayley's gimmick "the right way." However, after she had not been booked for a few AEW shows, questions began to surface. Where was Smiley Kylie?
She disappeared off from social media, deleting her Twitter account. Some reports came out claiming she was injured, but they were broad. Brad Shephard came out and said that Kylie has since retired from pro wrestling, though the real reason is unknown. Shephard states:
"According to a source, AEW pro wrestler Kylie Rae is now considered to be retired from pro wrestling. I'll say this much: Tony Khan would've been better off keeping his statement short and simple rather than feign transparency on details which he knows he can't discuss."
Apparently, Kylie Rae requested and was granted her release from AEW following Double or Nothing. 
Some online speculation also suggests that she had been sexually assaulted, though again, this is only a rumor. We will know nothing more until Kylie chooses to speak.
Kacy Catanzaro Leaves WWE
Kacy Catanzaro shocked the world when she debuted on WWE's main roster during the 2019 all-women's Royal Rumble match. She was fun, vibrant, and pulled moves that fans had never seen before. Prior to WWE, she was most notable for her time on American Ninja Warrior.
Unfortunately, Kacy's time with WWE and NXT would come to a close at only two years. Squared Circle Sirens initially reported Kacy's departure. Writer Casey Michael stated that Catanzaro was having issues with discs in her back and opted to leave. He also discloses that because the WWE is not currently firing talent [due to the up-and-coming AEW], the only reason folks would leave is because they quit.
Both AEW and WWE have suffered some heavy blows in their respective women's divisions. While the companies will each recover, hopefully both Kacy and Kylie Rae do as well.
Written by Ashley Sweetly
Follow Ashley Sweetly and TSJ:WWE on Twitter!
Photo credit to AEW via Twitter
Follow TSJ on YouTube and Twitter