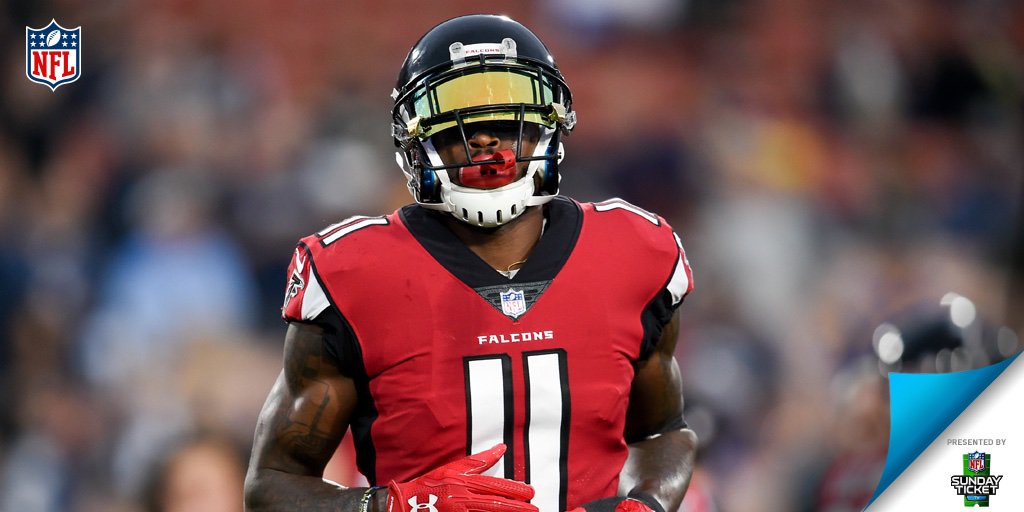 Fantasy Football: Predicting the Top Player at Each Position
Fantasy Football drafts and are underway and everyone is gearing up for another exciting NFL season
While gearing up for drafts, everyone has their own preparation. Some listen to podcasts and watch endless videos to prepare for their drafts. Others just wing it the night of the draft. Regardless of how you prepare, everyone wants the best possible players to make the best possible team. Here are predictions for the top player at each position for this upcoming season:
Quarterback: Patrick Mahomes, Kansas City Chiefs
2018-2019 Season Stats: 50 TD, 12 INT, 5,097 YDS, 66.% CMP%, 82 QBR
To predict anybody but Patrick Mahomes to be the top fantasy quarterback this season would be ludicrous. Mahomes is coming off a historic season in which he lead the Chiefs to the brink of a Super Bowl berth. While they came up just short at the hands of the New England Patriots, the eventual Super Bowl champs, it's hard to imagine the Chiefs or Mahomes taking a step back. This is the first time Mahomes will have massive expectations, but with all-pros Tyreek Hill and Travis Kelce on offense Mahomes should have no issue continuing his success.
Fantasy wise, Mahomes was the golden standard last season. His 12 top-10 fantasy weeks were by far the most in the league. The closest quarterback to him in terms of fantasy points was Matt Ryan, who trailed Mahomes by whopping 62 points. History says it will be difficult for him to repeat as the top scoring quarterback, as the last time it was done was by Dante Culpepper in 2003 and 2004, but I feel as if Mahomes will have no problem repeating. This season will be an exciting time for Kansas City Chiefs fans, as well as Patrick Mahomes fantasy owners.
Prediction: 45 TD, 14 INT, 4,785 YDS, 63% CMP%, 78 QBR
Running back: Christian McCaffrey, Carolina Panthers
2018-2019 Season: 219 ATT, 1,098 YDS, 7 TD, 5.01 YPC, 124 TGT, 107 REC, 867 YDS, 6 TD
In McCaffrey's highly anticipated second season, he became one of the top fantasy options in all of football. After playing 97% of snaps last season, he lead all running backs in targets, receptions, and receiving yards while also finishing 10th in rushing attempts. After adding five pounds of muscle over the offseason, McCaffrey is entering this season as one of the top running backs in the league. While quarterback Cam Newton's injuries have been alarming, especially since McCaffrey has so much value as a receiving back, it seems that the Panthers will be focused on getting McCaffrey a high volume of work.
There is no doubt in my mind that McCaffrey will be the leading fantasy running back. If it weren't for sitting out a pointless week 17 game last season, he would've have almost certainly been the top scoring running back last season too. McCaffrey has solidified himself as the king of PPR leagues, and his improvements as a runner have made his game one of the more well-rounded ones in the league. Carolina's season may not be one to remember, but McCaffrey's certainly will be.
Prediction: 252 ATT, 1,375 YDS, 10 TD, 5.45 YPC, 135 TGT, 114 REC, 1,025 YDS, 6 TD
Wide Receiver: DeAndre Hopkins, Houston Texans
2018-2019 Season: 163 TGT, 115 REC, 1,572 YDS, 11 TD
Wide receiver is arguably the hardest to stand out at. With so many stars like Antonio Brown and AJ Green, it can be very hard to stand out from the crowd. But Hopkins has consistently stood out from the rest of the league. From snagging jump balls over multiple defenders to dragging defenders into the end zone. Perhaps the most eye-opening stat for Hopkins is the number of passes he dropped last season: zero. That's right, on 163 targets Hopkins did not drop a single one.
Hopkins has not finished first in fantasy points before, but I think this year will be his first. With Lamar Miller out for the year, the Texans will have to rely on the pass game even more. While Will Fuller works his way back from his torn ACL, Hopkins will be leading a group of unproven wide receivers. This may add more pressure to him and earn him a lot more coverage, but it will also guarantee a ton of targets. This is looking like it will be another fantastic season for Hopkins.
Prediction: 175 TGT, 122 REC, 1,609 YDS, 13 TD
Tight End: Travis Kelce, Kansas City Chiefs
2018-2019 Stats: 150 TGT, 103 REC, 1,336 YDS, 10 TD
It should come as no surprise that the top tight end is partnered with the top quarterback. Although Mahomes' chemistry with star receiver Tyreek Hill is obvious, his connection with Kelce is even better. Kelce set new career highs in targets, receptions, yards, and touchdowns last season and it's no secret as to how. After having light thrower Alex Smith for every other season, Mahomes was a breath of fresh air for Kelce. He finally was able to make plays vertically and was able to snag many long balls. His combination of height, speed, and strength make him a nightmare for defenses, especially with Mahomes hurling the ball to him.
Kelce will without a doubt be a top contributor with the Chiefs once again. He has already been the leading fantasy tight end for two straight seasons, and that trend should continue. Fellow tight ends Greg Kittle and Zach Ertz are also two other great tight ends that will without a doubt have phenomenal seasons, but they are both trailing Kelce. With the high flying offense of the Chiefs ready to resume, Kelce owners should get ready for another big season.
Prediction: 143 TGT, 105 REC, 1,348 YDS, 8 TD
Written by Ryan Hess
Follow Ryan and TSJ: NBA on Twitter!
Photo credit to NFLFantasy via Twitter
Follow TSJ on YouTube and Twitter