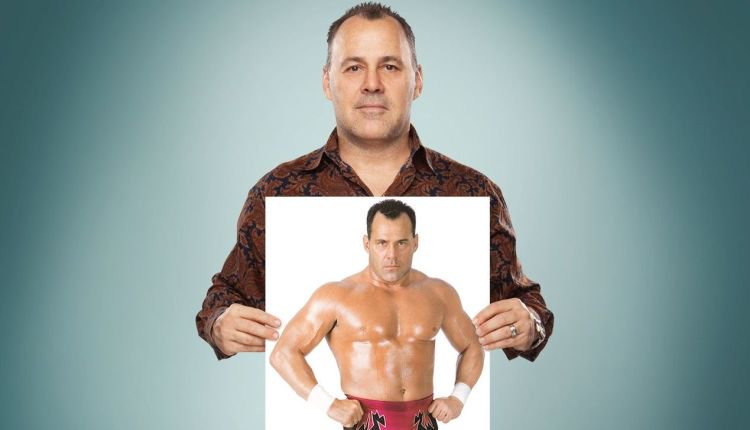 Dean Malenko Discuss About His Friends, Health, From WWE To AEW
Dean Malenko, a retired in-ring wrestler, and working 18 years as a road agent for WWE until he joins AEW as a senior producer in mid-2019. He was famous in WCW as "the Iceman" for his cold and calculated demeanor and later he got a nickname: "The Man with the 1,000 Holds".
The Back-Story!
The Iceman once holds both ECW and WCW tag team titles (separately) with his close friend: the late great Chris Benoit. He is a one-time ECW TV Champion, WCW US Champion and 6 times WCW/WWF Cruiserweight Champion; one of the best technical wrestlers in the business.  In 1995, Wrestling Observer Newsletter awarded "the feud of the year" to him and another close friend of his: the late great Eddie Guerrero.
The Iceman interview from last month Starrcast III Panel,
His comment on his close friends:
"Benoit was a very good friend but that's as far as I'll go with it. His abilities in the ring are one of the best ever."

"Eddie Guerrero could be a face. Eddie could be a heel. He was special because he could do everything."
The Iceman also gives a good word for Rey Mysterio who is under WWE contract now:
"Will never be another Rey Mysterio."
Malenko's Physical Well-being: telling his fans that
 "He is suffering from Parkinson's disease."
His thoughts on Vince McMahon and Leaving WWE for AEW:
"There are stories about Vince McMahon; he doesn't have anything bad to say. Adding Vince has a compassionate side no one talks about."
He said the move to AEW is the right one but is mostly because of his health, a lighter schedule and to spend time with his family.
On the AEW Roster:
"We've got some really good, talented guys. It's an exciting time for wrestling fans."
Dean Malenko thinks Kenny Omega, MJF, and Darby Allin will become huge stars in AEW and has his eyes on them.
We, TSJ101Sports Family, would like to wish "The Man with the 1,000 Holds" all the best and hope he puts one more hold on his battle with the Parkinson's disease. And we know you are going to give AEW roster much-needed advice for their in-ring skills.
Written by Andrew Aung
Follow Andrew and TSJ: WWE on Twitter!
Photo credit to IAMDeanMalenko via Twitter
Follow TSJ on YouTube and Twitter