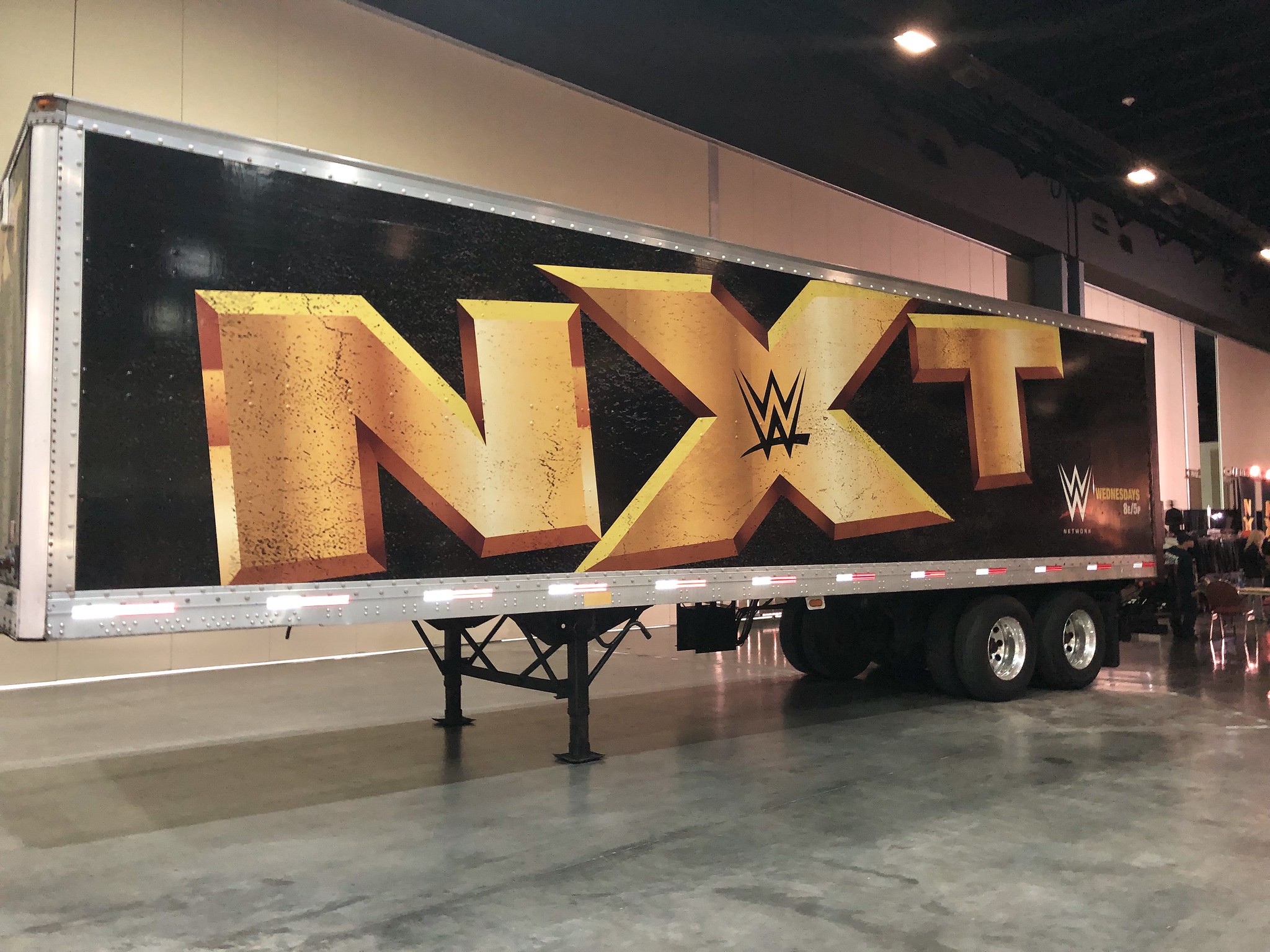 NXT And AEW Going Head To Head On Wednesday Night! Who Will Affect Who?
NXT first started as a seasonal show way back in 2010, now a "Pet Project" of Triple H, is considered as the third brand of WWE; moving from Tampa, Florida to Full Sail University. After 4 years, they became the developmental territory and held their first two-hour event; NXT ARRIVAL on WWE Network; later naming the live event: "NXT Take Over".
Going Head to Head within WWE's Umbrella!
Their weekly shows are pre-typed, meanwhile RAW & Smackdown are Live shows; the main rosters are mostly advertising as "Rated PG" family show but their future third brand is more of diehard wrestling fans. The brand brings out tons of original stars: Becky Lynch, Seth Rollings (Congrats to him), Alexa Bliss, Cesaro, Bray Wyatt, Sasha Banks, etc; their matches are much more fast-paced and better to watch, comparing to their own major league shows.
And when the show started to become more popular within the WWE Universe, another wrestling company is brewing behind WWE's back: All Elite Wrestling (AEW).
The Formation of AEW!
Owned by The Khan Family, run by the Elite (Cody+Brandi, the Bucks and Omega), also in the mix are ex-WWE key players like Jericho, Moxley(Ambrose), Jim Ross; selling out their first independent professional wrestling event called All In, 10,000 seat tickets in 30 mins.
The AEW's held their first inaugural events Double or Nothing Pay Per View in May 2019; witnessing Moxley official jump to the brand, and revealing their new World Heavyweight Championship Belt by WWE Hall of Famer: Bret Hart; the famous Cody vs Dustin (Brother vs Brother) match.
Then follows their second & third Pay Per Views: Fyter Fest in June and Fight for the Fallen in July; now the fourth PPV All Out (August 31st) before they launch their weekly shows on TNT.
NXT and AEW War Begins…
After AEW announce that their weekly two-hour show, possibly named Wednesday Night Dynamite, is going live on TNT in October 2nd; WWE moved their third brand from the WWE Network to USA Network, going two-hour live show from their previous one-hour "pre-type" show. It's going to USA Network on 18th September, two weeks prior to AEW; making fans think that it's AEW who is following them and not the other way around.
But WWE fire-back by saying, AEW is the one countering them; ever since the Network establishes, they aired the show on the WWE Network every Wednesday.
The WWE Network also emailed their subscribers about their brand changes. This is what they sent:
"Following NXT's growth in popularity, its weekly Wednesday night show will expand its reach and now air LIVE on USA Network at 8/7C starting September 18.

"The new two-hour NXT weekly show will also be available on-demand on WWE Network every Thursday night beginning at 8/7C. NXT TakeOver events will continue to stream (live) exclusively on WWE Network."
Can NXT beat AEW?
AEW's Executive Vice-President Cody Rhodes comments about the move:
"I think the most important night in all of wrestling is now Wednesday nights. The best wrestling is going to be happening on Wednesday nights. It's destination TV, and when's the last time wrestling was destination TV? It's now must-watch, and I'm not going to complain about that…Wrestling fans now have a choice, and I hope they choose us.

I'm oddly intrigued to see what Vince McMahon does with NXT. My dad was instrumental in building the NXT brand. For a long time, it had been a developmental project. For Vince to now bring it to the USA Network as if it's a full brand, I'm just intrigued by it."
NXT will be overseen by Vince McMahon!
Rumors are going around that ever since the move to USA network, The Chairman of WWE, Vince McMahon will be more involved in that brand. But not to worry, WWE Universe, Triple H, and his creative team will still be running the show. Yet their main goal is the same though, to grow bigger and to beat AEW in both the ratings and ticket sales. And there are also saying that some of the major stars will be moving back to the show.
TSJ Writer's View on the Wednesday Night War!
For my view, WWE's 3rd brand will not beat AEW if Vince McMahon gets involve more than he's welcome by not turning their only wrestling brand into entertainment programming. If WWE wants to beat AEW, the show can't be the same like RAW or Smackdown; has to be pure wrestling show.
AEW, on the other hand, has more new faces and fresh new matches, unlike WWE promises, they delivered. They are becoming the WWE once was and WWE is becoming WCW; giving semi-retired wrestlers more TV time than the new faces.
The best about AEW is they stick to the wrestling tradition even though it may be "Blood and Guts" as Vince McMahon once describes. But what AEW need to fear is over-confidence and over-hyped; they need to know that the wrestling fans are easily getting bored. Their hype can't become like a forest fire when it is burning, nothing can't stop it but once the flame is down; nothing left to see.
NXT and 205 Live…
WWE's 205 Live is still struggling to draw fans' interest, but joining the two-hour TV time on Wednesday might bring benefits to both shows. They do have tons of great talents but don't overkill it.
WWE's NXT moving Wednesday won't affect the raising AEW…
So I don't think NXT moving to USA Network on Wednesday will not affect AEW's ratings or anything. On the other hand, WWE should be careful with their ratings and talents. WWE is competing against the Sons of The American Dreams Dusty Rhodes and don't forget the Khan Family in the background.
No matter what, for us wrestling fans, the war between two wrestling company is a WIN-WIN situation. What about you? Do agree with me or do you think Triple H's Pet Project will affect Tony Khan's AEW?
Let us know!
Written by Andrew Aung
Follow Andew and TSJ: WWE on Twitter!
Photo credit to edwinc1017 via Flickr
Follow TSJ on YouTube and Twitter