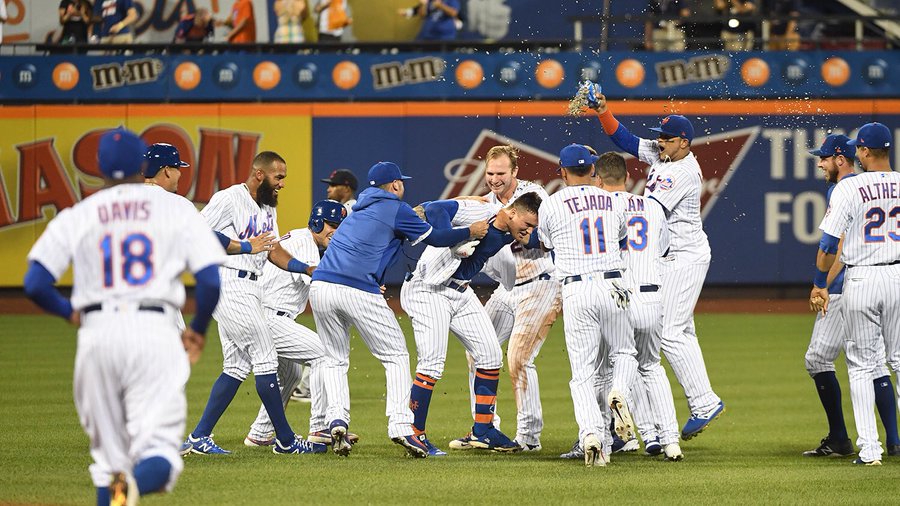 Mets Weekly Wrap-Up #22: Mets Get Swept By Atlanta
Turns out the Mets have enough magic to take on anyone in the National League except for one team; the Atlanta Braves. After being swept, the Mets are now 5-11 against the Braves this year and 62-52 against everyone else. They will open a huge stretch this coming week as they take on the Cubs, Nationals, and Phillies. With a realistic shot of winning the division slowly disappearing, the Mets are still in the thick of the Wild Card race. With 32 games to play, every game will be big down the stretch. However, their schedule gets a lot easier once mid-September hits. It should be a lot of fun to watch the Mets battle for a playoff spot.
Is A Sweep Concerning?
With the Mets being in the position they are in, a sweep does not help. But it does not necessarily hurt them either. With the Brewers slipping, the Cubs got swept by the Nationals, and the Phillies losing two of three to Miami, the Mets stayed 2.0 games out. However, this makes every season the rest of the season that much more important. They don't necessarily have to sweep all of these games, however, they are going to need to keep winning series if they want to stay in the Wild Card picture. Fans have no need to be worried. However, time is certainly not on the Mets side.
Just How Big Is This Week?
No point in sugar-coating it, this week is HUGE for the Mets. With that, it may also be a make-or-break point in their season. If they lose their series' with the Cubs and Phillies, any hope of making a final Wild Card push may be diminished. It is crunch time for the Mets, and every game for the remainder of the season is crucial. Remember, don't panic. However, this final stretch won't necessarily be a piece of cake.
Written By Zach Nau
Follow Zach and TSJ: MLB on Twitter
Photo Credit to the Mets via Twitter
Follow TSJ on Facebook and Twitter