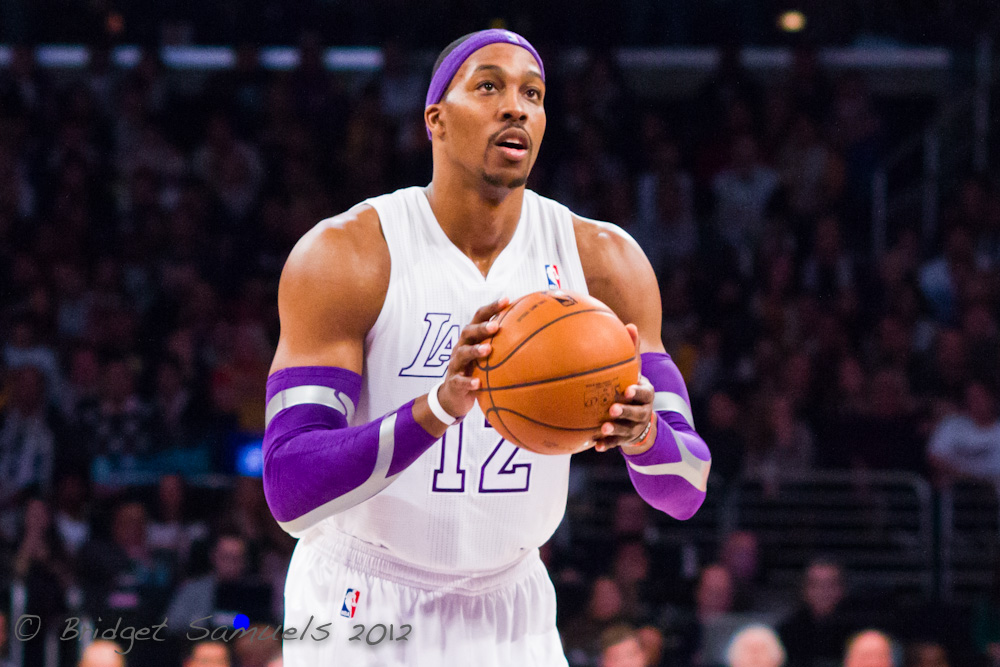 Dwight Howard Signs With The Los Angeles Lakers
The Los Angeles Lakers signed center Dwight Howard Friday after starting center Demarcus 'Boogie' Cousins tore his ACL while working out in Las Vegas. This marks the second time in two seasons Cousins has torn his Achilles.
The Lakers were able to sign Dwight Howard after Howard completed a buyout with the Memphis Grizzlies. Cousins would have been reunited with former New Orleans Pelican teammate Anthony Davis who signed with the Lakers this summer. When they were in New Orleans during the 2017-2018 season, they teamed up to lead the Pelicans to a 48-34 record and a Western Conference semifinal appearance after sweeping the Trail Blazers. Combined they averaged 53 points per game, 24 rebounds, and four blocks. Cousins also averaged 4.5 assists.
Cousins Out
With Cousins out for the season, the Los Angeles had to find his replacement. After completing workouts for the Lakers they decided to sign Howard instead of Joakim Noah who also worked out Friday. Both left impressions that they could be useful to the team according to Adrian Wojnarowski.
The deal was completed after Howard agreed to a buyout with the Memphis Grizzlies. This made everything possible for the move.
Howard also met with Lakers officials after dropping 25 pounds and showed them his back was healthy. Even so, with a healthy back, Howard still has a track record of injuries. But, if he can go this season without many games the Lakers frontcourt will be solidified.
Though he was only able to play nine games because of back surgery to solve a gluteal injury, last season he showed he can still contribute. He averaged 12.8 points and nine rebounds for the Washington Wizards with his game-highs being 25 points and 17 rebounds against the Brooklyn Nets.
Atlanta Hawks
When Howard was with the Atlanta Hawks in 2016 he averaged 13.5 and 12.7 rebounds. In 2018 with the Charlotte Hornets he averaged 16.6 points and 12.5.
However, producing on the court was never Howard problem it was his health and his attitude. With the Atlanta Hawks, teammates believed he showed no effort on the court according to Zach Lowe. The Charlotte Hornets simply did not like Howard according to Brendan Haywood. In Houston, he and Harden did not get along and in Los Angeles, he seemed uncomfortable to be around people who wanted to win according to then-teammate Kobe Bryant.
In addition, Howard had a seven-year stretching beginning in 2010 until 2017 where he did not play a full season.
What Will Lakers Run Into
Nonetheless, the Lakers will be able to run an absurd amount of pick and roll plays that will, in turn, lead to an easy bucket by Howard, Davis or a corner three from knockdown shooter Danny Green. Danny Green ranked second in three-point percentage in 2018. With distributors such as Rajon Rondo and Lebron James and a lineup that will be able to spread the floor, Howard will be spoon-fed buckets and can help lead the Lakers back to the playoffs.
Though his first-round with the Lakers in 2012 didn't go well, they were swept in the first round by the San Antonio Spurs. He won't be looked at as Shaq 2.0 as he once was before or Robin to Bryant's Batman. Dwight just has to be Dwight and can let the game come to him as the gameplan won't focus on him all the time if at all. During this second round in 2019, Howard will have a chance to redeem himself in the eyes of Lakers fan and show he can mesh with other stars, well, teammates in general.
Written by Joshua Sampson
Follow Joshua and TSJ: NBA on Twitter!
Photo credit to Bridget Samuels via Flickr
Follow TSJ on YouTube and Twitter