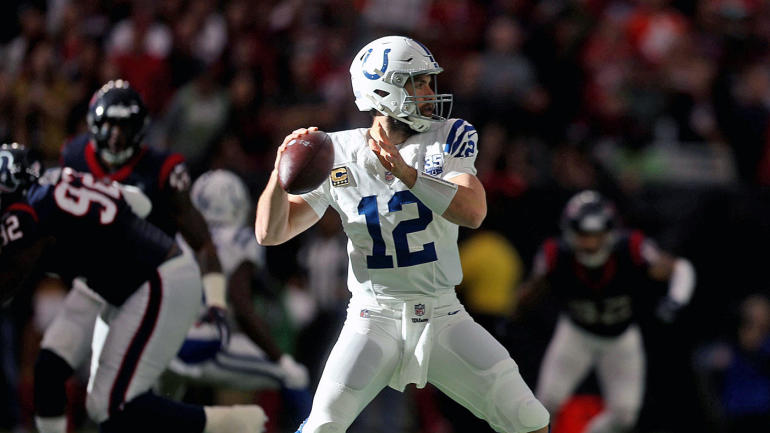 Colts QB Andrew Luck to Announce Retirement
The Colts just got the worst possible news on QB Andrew Luck's status
On Sunday August 24th, Indianapolis Colts QB Andrew Luck will be announcing his retirement from football, reports ESPN's Adam Schefter. Luck, who struggled with injuries his entire career, is retiring from the game due to being mentally worn out. A surprise of this magnitude has to have the Colts in shock as many viewed them as a potential super bowl team with Luck leading the offense. Without Luck, the Colts offense is certainly viewed as being far from feared. One year removed from being an MVP candidate, nobody could've expected this from Luck.
Luck hasn't played at all this preseason due to an ankle injury, but it was still assumed he would be playing this season. While his status for the season opener against the Chargers was in doubt, the team expected him to be ready to play soon after that. To say this has shocked the NFL would be a massive understatement.
What Now?
The Colts will almost certainly turn to backup QB Jacoby Brissett as their starter, but he is certainly nowhere close to the player that Luck is. Being so close to the regular season picking up, there aren't many options for the Colts to trade for a quarterback. Free agency has former starters Brock Osweiler, Brandon Weeden, and Matt Cassel, but there is almost no chance of any of them being able to lead the Colts to their full potential. The Colts best bet will be to ride Brissett no matter what and revisit the position this offseason. It will be difficult to replace Luck, but they will certainly try.
This will understandably go down as one of the most heartbreaking moments in Colts history. Projected for stardom since his time in Stanford, Luck stepped into the NFL and delivered right away. Leading the Colts to the playoffs his first three seasons, Luck stepped right into Peyton Manning's vacant spot. Although Luck could never escape his injuries, he constantly had an aurora surrounding him on the field. His arm strength and mobility set him apart from other quarterbacks and led him to stardom. The NFL and the world will miss seeing Andrew Luck dominate on the football field.
Written by Ryan Hess
Follow Ryan and TSJ: NBA on Twitter!
Photo credit to Smashdown Sports News via Flickr
Follow TSJ on YouTube and Twitter