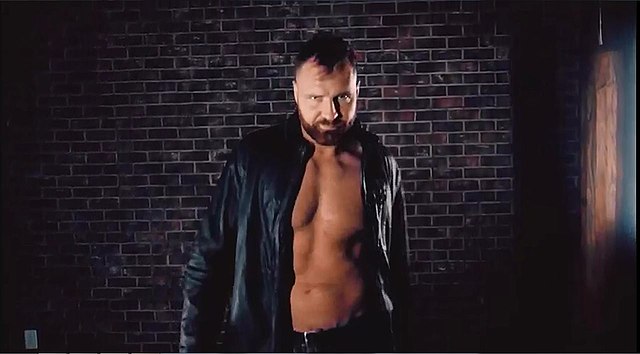 Jon Moxley Out of All-Out With Injury, PAC To Replace Him
Jon Moxley, who has taken the wrestling world by storm since leaving WWE; has reportedly pulled out of the upcoming AEW pay-per-view event "All-Out", due to injury. The news comes just days before the promotion's third official major event; a staph infection is responsible for the decision to pull him off of the event.
Moxley was scheduled to face off against Kenny Omega on the August 31st event. However, due to the injury, the plans have changed. Additionally, in Mox's place, international superstar, and fellow former WWE talent; PAC has taken his place, and will be Omega's opponent on the card.
On the Injury…
Jon Moxley took to Twitter to relay the news, citing that he was "absolutely gutted to have to deliver this news"; he opted to tell the world himself, rather than leave it to the promotion. In a series of tweets, Moxley gave some details as to the severity of the infection, saying:
I'm absolutely gutted to have to deliver this news but I'd rather it come directly from me. In a nightmare scenario, a serious case of MRSA has returned in my elbow. The timing couldn't be worse. In this circumstance I am forced to pull out of the fight 8/31 vs Omega at All Out .

— Jon Moxley (@JonMoxley) August 23, 2019
I apologize to all involved, most importantly the fans. I am incredibly frustrated and pissed off. I'll have surgery this week to remove the bursa sac in my elbow and be done with it for good. Should be a quick recovery so I will be 100% for AEW Wednesday nights on TNT.

— Jon Moxley (@JonMoxley) August 23, 2019
Still, I expect All out to be an amazing ppv and hope all the fans out there looking for an alternative tune in. You will be blown away by AEW and be excited to be a wrestling fan. I'm looking forward to watching as a fan myself

— Jon Moxley (@JonMoxley) August 23, 2019
The Outpouring of Well-Wishes…
After Moxley broke the news, friends, fans, and colleagues left many well-wishes for him following each tweet.  From Matt Jackson of The Young Bucks wishing him well to Sonny Kiss wishing him a speedy recovery; as well as fans from around the globe hoping to see Mox back in the ring at 100%.
Cody Rhodes tweeted his concerns for Moxley's health, saying:
Very heartbreaking news. Jon's health and safety is paramount to all of us. We will actively try and reschedule this match down the road. A replacement match for All Out will be announced soon. Our thoughts are with Jon. https://t.co/EHoNpNrHwP

— Cody Rhodes (@CodyRhodes) August 23, 2019
As the company prepares for their huge show, which will run the same day as NXT-UK TakeOver: Cardiff, AEW officials made a necessary change in order to keep the fans happy. Signing PAC to the match in place of Jon Moxley, PAC appears months after he was set to face-off against "Hangman" Adam Page.
#AEWAllOut
Saturday, August 31st, 2019 – @Sears_Centre – Chicago, IL
PAC vs KENNY OMEGA
LIVE on Pay Per View pic.twitter.com/4NxCmK2KQJ

— All Elite Wrestling (@AEWrestling) August 23, 2019
Originally scheduled for a one-on-one with Page at "Double or Nothing", PAC had to pull out due to scheduling conflicts. They managed to still have the match, but in the Dragon Gate promotion, so with this necessary change, PAC can finally be showcased in front of the AEW crowd.
How Does This Affect Moxley in AEW? A Writer's Inquiry…
The one downfall of the timing of the injury is that it sets back the feud for a short time, however, seeing how the company is one that truly cares about the well-being of their stars; the promotion will take the absence of Jon Moxley in stride. Especially if it ensures that he heals up properly and without any complication. On top of that, PAC is more than suitable as a replacement, and the fact that he is working with Omega should make their match a classic.
Who knows? It could potentially lead to a greater feud for Omega in place of the one put on hold. However…
The bigger question lies in the fact that Moxley is the current IWGP United States Champion. How will New Japan Pro Wrestling handle this situation? Will they allow him to take time off, and in doing so, will they allow him to keep the title, or do they strip him?
If they strip him, will they grant him an opportunity to face whoever gets crowned the new champion when he returns to the ring? At the moment, NJPW has not made a statement regarding the US Title situation, but, we should expect one to come out soon. In the meantime, we here at TSJ 101 Sports wish Jon Moxley a healthy and speedy recovery.
End Credits:
Follow us on YouTube and our main Twitter
Written by Gregory Black
Photo credit: Thamymox, via Wikimedia Commons
Follow Greg and our Wrestling News Twitter