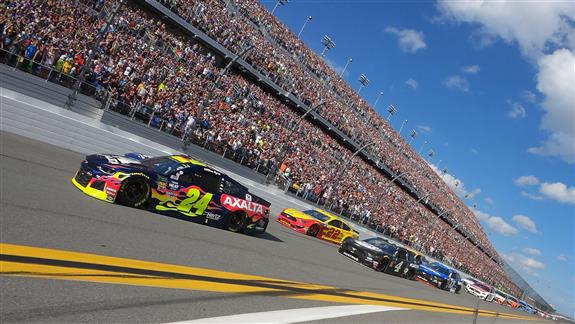 2019 NASCAR Cup Series Season Has More Competition Compared to Past Years
So far this year the Monster Energy NASCAR Cup Series has has it's fair share of differences from prior years. The most glaring difference is that of the 2019 NASCAR aero and engine package. The new package being an increase in downforce with a steep decrease in horsepower on tracks over 1-mile in length. Thus leaving the cars the slowest we have seen them in quite sometime. Going into the year many were skeptical about how this new rules package would affect the racing. However, by way of both eye test and a deep dive into statistics it has shown that 2019 has been one of NASCAR's most competitive seasons in recent memory.
2019 NASCAR Competition Comparison
In comparison to last season this year has been an overwhelming success in almost every category. One category that did not see an uptick was that of pole winners. In fact there has been the same amount of pole winners (11) through 23 races this year as last. However, through the first 23 races this season there have been 10 different drivers to make the trip to victory lane. Last year at this time there had only been 8. It is not as simple as one car getting out front and dominating either though. The average number of lead changes (17.74) is the largest through 23 races since 2015 when there was an average of 18. There have also been five tracks who have had their record broken for green flag lead changes broken this year.
Fans should not expect this trend to end anytime soon either. As more and more teams get a hold on this package the racing will get closer. Expect records for green flag lead changes to be set numerous times in the remaining 13 weeks of the season. In fact on Saturday night at Bristol, expect the cars to be racey under the lights and for more records to be broken.
Written by Conor Borus
Be sure to follow us on Youtube and Twitter.
Photo credit to NASCARMedia.