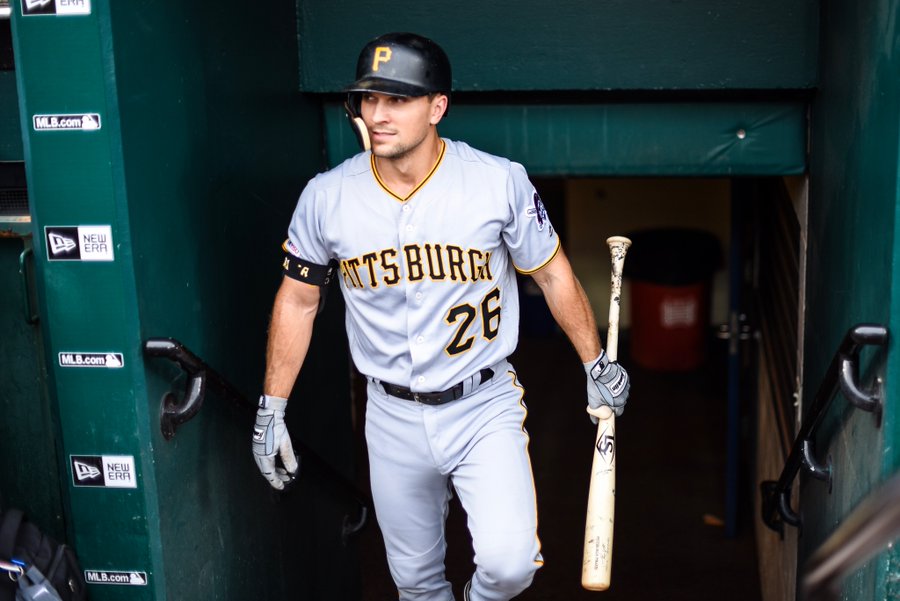 Pittsburgh Pirates Trade Deadline Recap
The 2019 Trade deadline has come and gone and the Pittsburgh Pirates made few moves but nothing really erratic. The Pirates traded pitcher Jordan Lyles to NL Central divisional opponent Milwaukee Brewers. On the other hand, just before the deadline, the Pirates traded outfielder Cory Dickerson across the state to the Philadelphia Phillies.
Breaking Down The Deals Made
For Pirates fans, they know all too well how notorious the front office can be at trading high-quality talent and getting little to nothing in return for that talent. Cory Dickerson is a prime example. Last year, Dickerson won a Gold Glove award for his outstanding play in the outfield. Likewise, this season, Dickerson was batting over .300 and some speculation that led to the trading of Dickerson was due to his asking price (he's a free agent after this season).
So what exactly did the Pirates get in return for Dickerson? Most fans would say nothing and to be honest, they're correct. Furthermore, reports indicate that the Phillies in return sent $250,000 dollars in international pool money along with a player to be named later. Also earlier this week, the Pirates traded starting pitcher Jordan Lyles to the Milwaukee Brewers.
What The Pirates Received In Return
Some people would say the Pirates got very little in return. With the Lyles trade, the Pirates got right-handed pitching prospect Cody Ponce. His arm is very good and at times Ponce can be very dominate. Some of Ponce most intriguing stat lines before the trade was his strikeout rate of 27.5 percent and a 7.5 percent walk rate in 38 plus innings before he was dealt. Those numbers may be a little different now. The one downside to this deal is Pond is 25-years-old and still at the Double-A level (which can be good or bad).
As far as the Dickerson trade, the Pirates got international pool money and a player to be named later.
Other Moves
The Pirates could've tried to make other moves such as get more pitching to help and already dysfunctional starting rotation. Furthermore, they could've tried to add a batter to help Josh Bell and Bryan Reynolds. The Pirates didn't do any of that.
Written By Tom Johnston
Follow Tom and T101SportsMLB on Twitter
Photo Credit to Pirates via Twitter