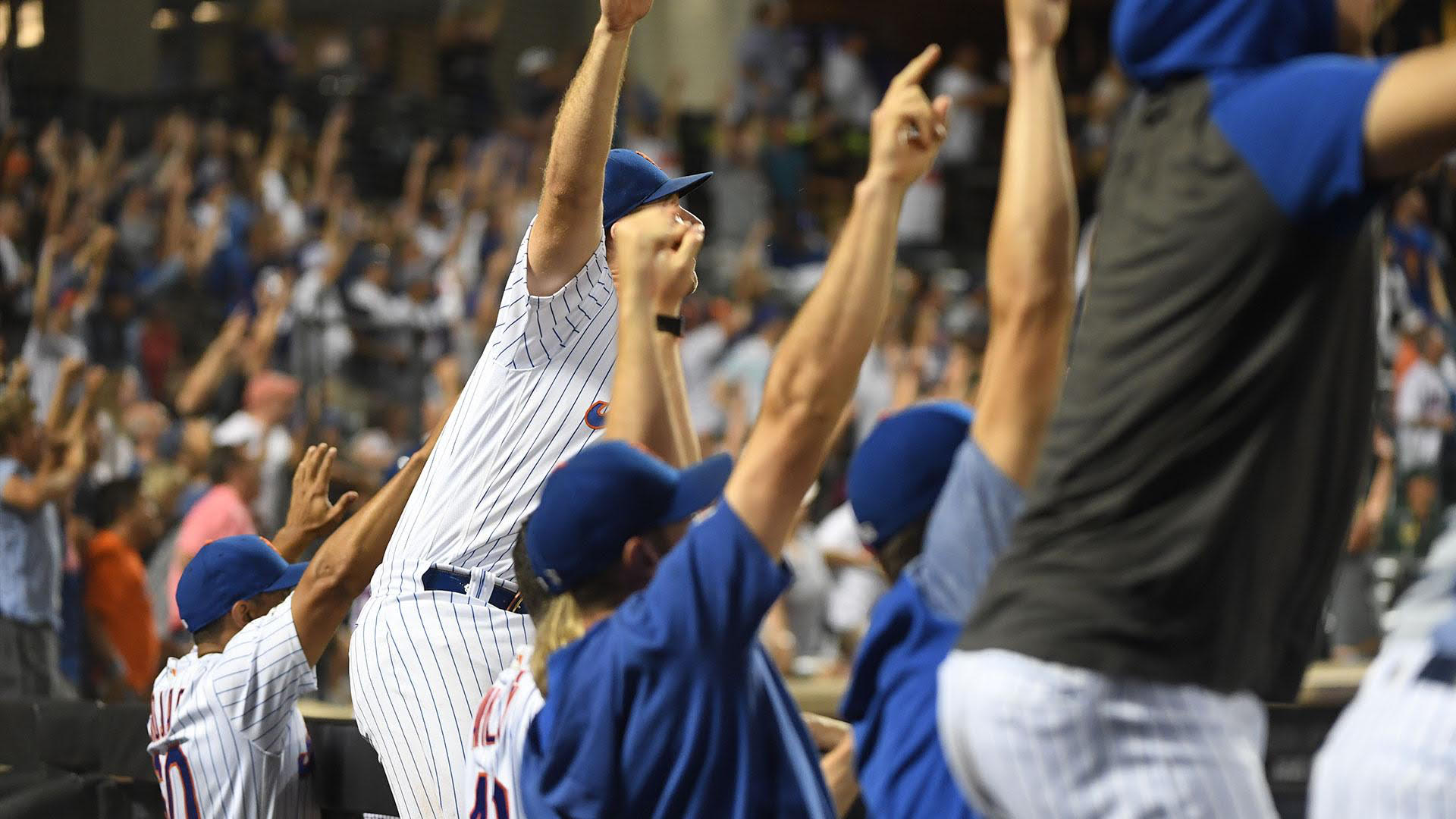 Guillorme's Clutch Homer Leads Mets To Eighth Straight Win
Luis Guillomre launched his first career homer last night to lead the Mets to their eighth win. Overall, the Mets have won 15 of their last 16, and currently, they sit 0.5 GB of the top Wild Card spot in the National League. Noah Syndergaard got the start for the Mets. He went seven strong innings allowing two runs on seven hits with five strikeouts. Thor lowered his season ERA to 3.89 on the year. For the Nationals, Patrick Corbin got the start last night. Corbin went six innings allowing two runs on three hits with eight strikeouts. The Mets will go for the sweep today as Jacob deGrom (7-7 with a 2.77 ERA) faces-off against Anibal Sanchez (7-6 with a 3.67 ERA).
Game Recap
The Nationals offense got started early as Juan Soto clobbered his 23rd homer of the season. Corbin was able to hold the Mets silent until the fourth inning. J.D. Davis continued his hot streak with his 14th homer of the year, followed shortly by the birthday-boy Wilson Ramos smacking his 13th. Both sides would remain quiet offensively until the eighth inning. Juan Soto struck again with his 24th homer of the year; a solo shot that would put the Nationals in front 3-2. In the bottom of the eighth, the Mets worked even more magic against the Nats bullpen. Luis Guillorme came off the bench and hammered his first career homer to tie the game. With the game knotted 3-3, the Mets loaded the bases with one out for J.D. Davis. Davis hit a sac-fly that scored Joe Panik and gave the Mets the 4-3 lead. Seth Lugo stayed in the game for the ninth and locked down the win.
The Mets will go for the sweep later this afternoon and move into a Wild Card spot. Things are starting to get exciting in Queens as the Mets continue to march towards October.
Written By Zach Nau
Follow Zach and TSJ: MLB on Twitter
Photo Credit to the Mets via Twitter
Follow TSJ on Facebook and Twitter