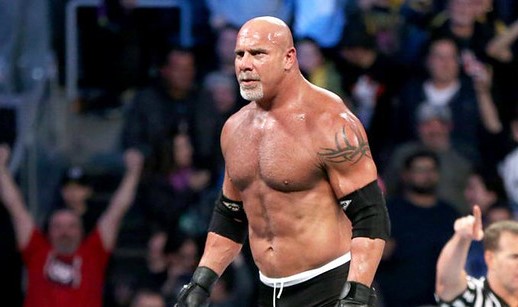 Goldberg Payment per Appearance: It'll shock you!
Goldberg, a former big-time star in WCW, with 173 wins and 1 loss became the most popular wrestler in WCW back in 1997-1998. He's the one wrestler to ever win WCW Heavyweight Champion, WWE Heavyweight Champion, and WWE Universal Champion. He was also one of the highest-paid wrestlers in WCW history, next to Bret Hart; though Hollywood Hulk Hogan might be the highest among all.
Spearing back to the World Wrestling Entertainment
Ever since Goldberg returned to the wrestling world after his departure from WWE back in Wrestlemania XX, WWE couldn't wait to get him back into their company. They began with WWE 2K17 video game. Immediately after, he had a hunt for the WWE Universal Championship, which he won from Kevin Owens. But, he lost to Brock Lesnar at Wrestlemania 33.
In March, Goldberg joined the WWE Hall of Fame. That left many folks thinking that would be his final appearance in the company. However, that was not the case. He came back for more in 2019. Not because he wanted to; as it's more of a WWE in recent rating crisis. Additionally, the Saudi government requested who they want to see per their $10m/year contract.
Prince Mohammad bin Salman is a fan of the golden and attitude eras; sadly most guys in that era are either semi/fully retired, have passed away, or are in different companies.  But WWE had no choice but to negotiate with everyone who is available, even if they are over 50 years old. Even Shawn Michaels came out of retirement thanks to the Saudi's money.
So how much did WWE pay Goldberg to appear for his SuperShowdown match with The Undertaker?
WWE paid an estimated 2 million dollars for Bill to lose to the Deadman. Unfortunately, the match went sour, leaving a pissed-off Deadman and a concussion after the match.
Goldberg in for another round!
For tonight's SummerSlam, Bill Goldberg will go one on one with someone who has been bashing him for displaying an awful match with the Undertaker: Dolph Ziggler. And everyone knows Dolph Ziggler can put a great match like HBK (in his prime) and knows who to sell it.
We all know who will win!
So this match is more of a "saving the pride" for the Hall of Famer. As for the WWE side, it will be putting fans back in the seats. But is it really necessary bringing them (Goldberg & Brock Lesnar) back with a crazy amount of cash? They have been burying future Hall of Famers like Kevin Owens, Dolph Ziggler, Samoa Joe, Rusev and Braun Strowman. So, shouldn't it be the other way around? Give back to future generations, no?
What do you think? Let's discuss!
Follow TSJ and TSJ:WWE on Twitter!
Photo credit to Parth Jagani via Flickr.com