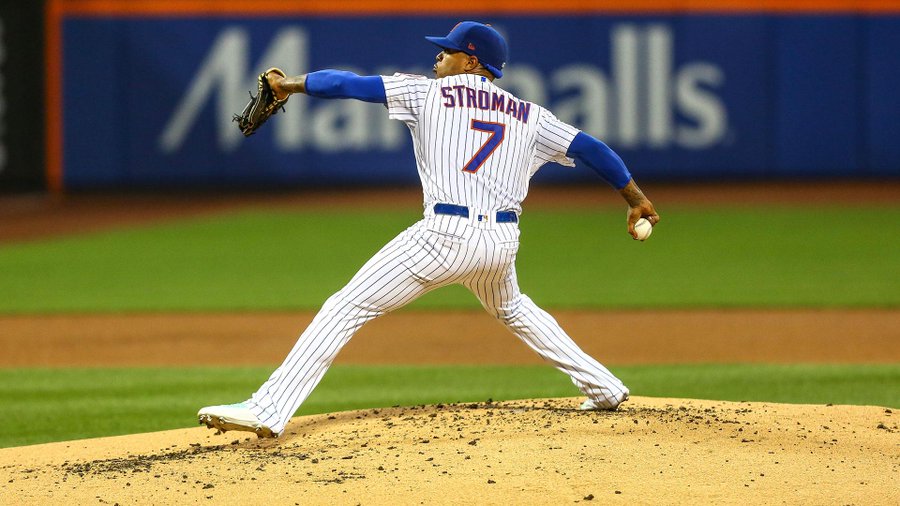 5 Teams Who Have Defied Trade Deadline Headlines
Amid a lengthy MLB season, it seems that the Trade Deadline perennially draws the most hubbub relative to any event—at least until October rolls around. This year, the hype was certainly heightened as there was only one sole transaction period.
However, 10 days have already elapsed since teams had the chance to either add to star-studded rosters or orient themselves towards 2020. In the short period after the Trade Deadline, contingents can verify that their acquisitions/subtractions were coherent; on the flip side, squads can debunk the narratives surrounding the moves they did—or didn't—make in the final week of July.
Today, we'll discuss the teams that disregarded analysis of their 2019 Trade Deadline deals. Here are 5 units that, after a nimiety of activity, have seemingly dismissed what proponents or critics had to say.
1. New York Mets
On July 28th, the Mets stunned the baseball landscape by acquiring Blue Jays ace Marcus Stroman despite a 49-55 mark. It seemed nearly definitive that Stroman would be pitching for a contender, and the Mets didn't exactly fit that bill.
However, New York has more than hushed its critics and has become arguably the most scalding team in baseball.
Since landing one of the biggest trade pieces in Stroman, the Mets have gone a ludicrous 11-1. They are only .5 games back of the Milwaukee Brewers for the second NL Wild Card berth. New York has certainly taken the reigns from the analogously underdog San Francisco Giants (read more about them later) as the team that nobody wants to face as things currently stand.
Moreover, New York's success is even more flabbergasting considering that they shipped resurgent pitcher Jason Vargas to the rival Phillies. Despite the deal, the Mets retain a premier rotation in Jacob DeGrom, Noah Syndergaard, Stroman, Zack Wheeler, and Steven Matz.
If the scorching Mets can make the playoffs, they would also wholeheartedly defeat the umpteen naysayers who were perplexed by the Stroman trade. Furthermore, they would be a tough elimination in the postseason considering how dominant each of their top 4 starters can be.
Regardless of the outcome of the 2019 season, nascent general manager Brodie Van Wagenen has proven that the Mets did not pull off a stereotypically bizarre move. It's safe to say that New York has done the best job at repudiating countless critical Deadline storylines.
2. New York Yankees
Despite shifting from Queens to the Bronx, outlets did not stray away from lambasting the Yankees—this time, for their lack of Deadline action.
Entering July 31st, the Bombers' starting rotation appeared in dire need of a savior—just someone who could right the ship and steer it to Yankee Stadium under the bright postseason lights. Understandably, fans and media alike importuned GM Brian Cashman to acquire an elite pitcher like the aforementioned Stroman.
Yet it all seemingly came to a crashing halt when not only did the Yanks not nab a starter, but the Houston Astros traded for one of this generation's finest pitchers in Zack Greinke. Immediately, countless individuals felt that it was a foregone conclusion that Houston would represent the American League in the Fall Classic with a rotation that consists of Justin Verlander, Gerrit Cole, and Greinke—three aces in their own respect.
But not so fast. After 4:00 p.m. ET rolled around two Wednesdays ago, the Yankees proceeded to win 9 straight games. They truly opened the floodgates and currently lead the Rays and Red Sox by 8.5 and 15 games, respectively.
Amid chronic criticism from the periphery, the Yankees' rotation really hit its stride. When combined with one of the best and deepest offenses in baseball, there's no limit to what this team can accomplish.
So much for Brian Cashman having a zombie-like lapse. The Yankees have definitively proven that the lack of a fresh face in the rotation does not preclude them from competing with the true powerhouses in baseball.
3. San Francisco Giants
Heading into the Trade Deadline, the Giants were among the worst teams in baseball all season. It seemed set in stone that they would trade free agent ace Madison Bumgarner and possibly some of their other bullpen pieces, like All-Star Will Smith.
Yet San Francisco went on an absolute tear in July, posting a 19-6 record. Hastily, reporters had an inkling that GM Farhan Zaidi would try to band together a motley crew—of elder former stars and emerging players—to attempt to win it all in venerable manager Bruce Bochy's final season.
Consequently, the Giants added former All-Star 2B Scooter Gennett from the Reds yet traded pitchers Derek Holland, Drew Pomeranz, Ray Black, Mark Melancon and Sam Dyson.
San Francisco did a mixture of buying and selling, but, most notably, held onto the previously mentioned Bumgarner and Smith. Yet the fairytale season that once was has suddenly evaporated.
Since the Deadline elapsed, the Giants have gone 4-7 and are now 4 GB of a Wild Card spot. As July 31st rolled around, they were as close as .5 GB.
It appeared as though the Giants had faith that they could truly contend for a chance to win it all in October. However, the magical, improbable run proximal to the Trade Deadline has translated into what seems to be a wasted opportunity to have expedited a franchise rebuild.
4. Boston Red Sox
All year, the Red Sox seem to have been afflicted by a World Series hangover. Despite stars Mookie Betts and J.D. Martinez continuing to swing hot bats—much as they did last year—coupled with phenomenal campaigns from Rafael Devers and Xander Bogaerts, the BoSox have not lived up to their 2019 championship aspirations.
However, fans thought that this unit would receive a jolt by acquiring pitchers—and that's exactly what Boston did. President of Baseball Operations Dave Dombrowski injected a surge of optimism into Red Sox faithful by acquiring Andrew Cashner from the Baltimore Orioles for Elio Prado and Noelberth Romero on July 13th.
Despite the transaction, the Red Sox have largely fallen out of the thick of the postseason race. After taking the first 3 games against the rival Yankees in Fenway Park, Boston proceeded to drop 7 straight contests and finds itself looking from the outside in at 6.5 games back of a postseason spot.
On top of the sudden falling out, Cashner has been futile thus far in a Red Sox jersey. In 5 starts, the righty has compiled a 7.53 ERA while allowing 7 home runs.
While Boston could shock everyone, it appears that the narratives of a ravenous Red Sox team are all but buried.
5. Cincinnati Reds
In the shoulder-to-shoulder NL Central, nobody knew if the Reds should be buyers or sellers. It seemed that nothing was too far out of reach to actually win the division, but could they really match the muscle of the Cubs, Brewers or even Cardinals?
Well, Cincinnati general manager Nick Krall leaned towards the former and pulled off arguably the blockbuster of the 2019 Trade Deadline. He acquired Indians pitcher Trevor Bauer in exchange for OF Yasiel Puig and top-flight prospect Taylor Trammell. Reporters had suspected that the Reds could pursue Bauer, but it seemed incomprehensible that Cincy appeared all-in.
After slotting in Bauer, the Reds subsequently sent veteran Tanner Roark to the Oakland A's. The transaction only furthered the murky outlook on their Trade Deadline: were they actually committed to 2019 glory?
Since the wild trade season, the Reds have done a surreptitious job at maintaining their seeding in the division race. Despite having a record below .500, they're only 6 games back of the Cubs for NL Central supremacy. On top of that, Cincinnati is just 4.5 games behind the rival Brewers for the second Wild Card spot.
The Reds are a tricky team; were they really true buyers or sellers? Likewise, have they really done a definitive job at silencing critics that felt Cincy was precocious in adding Bauer?
Both questions are tough calls. Regardless of the 2019 season outcome, Cincinnati has, at the very least, proven that it can still compete with other elite National League teams. And, just maybe, a move that once was deemed inane can propel the Reds to the postseason.
Written By Bradley Locker
Follow us on Twitter: @T101Sports and @T101SportsMLB
Follow Bradley on Twitter @Bradley_Locker.
Photo credit to the Mets via Twitter.