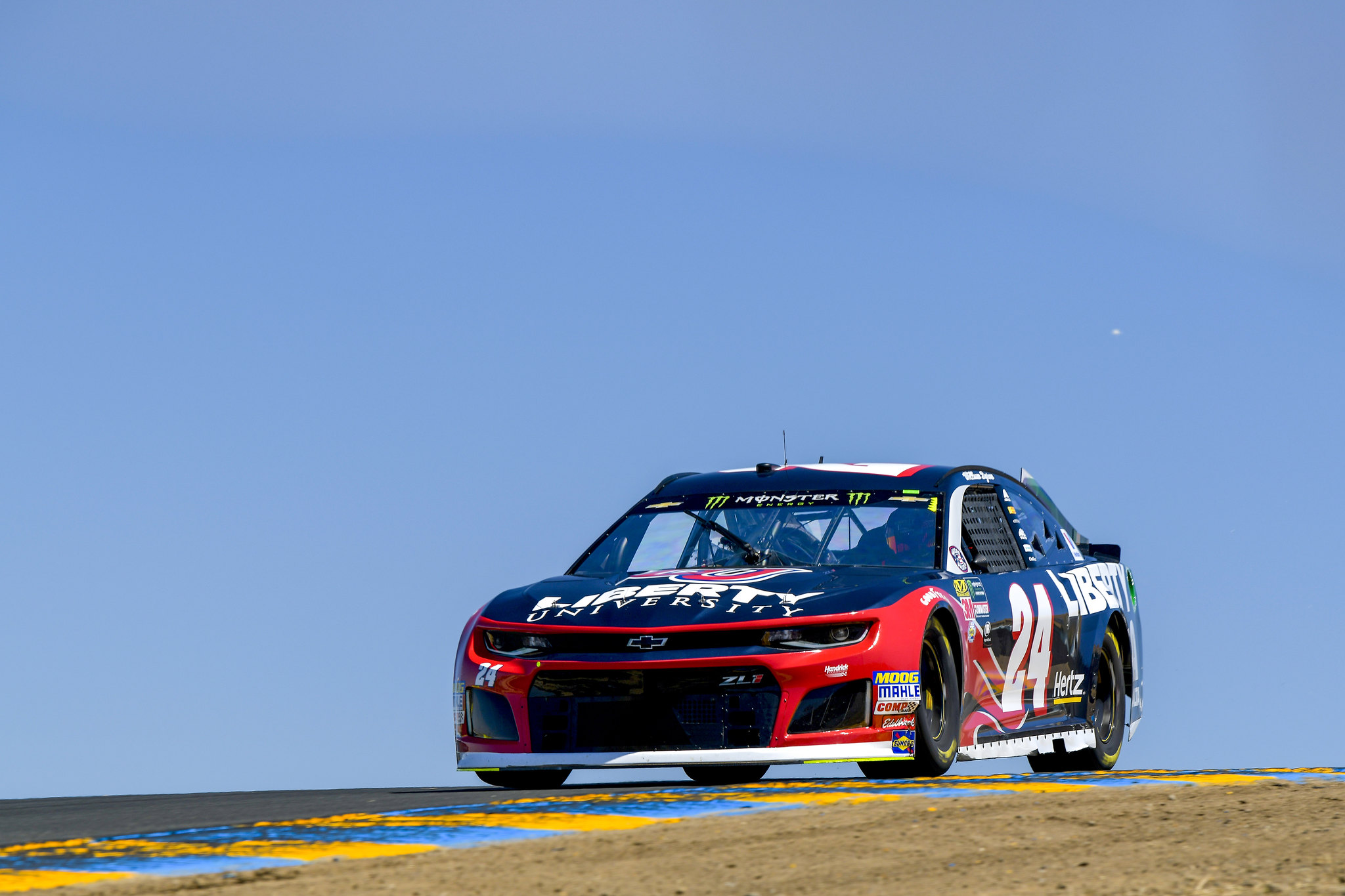 Can William Byron Score His First Career Win At Watkins Glen?
William Byron has quickly taken himself from a mid pack driver to a race-winning contender. With the new addition of Chad Knaus atop the pit box, the 24 team is eager to find victory lane. Now as they head to Watkins Glen, they hope momentum may help them achieve that goal.
A few weeks ago the Cup Series visited Sonoma, another road course. Though Sonoma is vastly different from Watkins Glen, the skill it takes to drive a road course is still needed for both. During that race, Byron proved he had that skill. With a 2nd place qualifying effort, Byron was able to take the lead on the first lap. The 24 set sail and eventually won the first stage. Because the team was focused on points rather than just the overall win, they finished 19th on a different strategy. Overall Byron gained 36 points, more than what you would gain for finishing 2nd without stage points.
When asked about his preparation for road courses Byron told the media the simulator was a big assist.
"It was really beneficial," Byron told the media at Sonoma. "I feel like it helped right off the bat during the first couple of laps on the track. I'm glad we did that because I think it was a good advantage for us to have going in here. It just allowed us to open up our practice and not be so worried about speed."
Byron's Recent Success
Over the course of the last 9 races, William Byron has continued to set himself up for his debut in the NASCAR Cup playoffs. In just those 9 races Byron jumped from 19th in the standings to 12th and has claimed 2 poles, 2 top fives, and 5 top tens.  He currently sits 62 points above the cut line, giving him some breathing room to go for a race win. Maybe that breathing room is all he needs to find victory lane today. The 24 will roll-off from the 2nd position today at The Glen.
Written by Noah Lewis
Be sure to follow us on Youtube and Twitter.
Be sure to follow the writer on Twitter.
Photo credit to William Byron via Flickr.