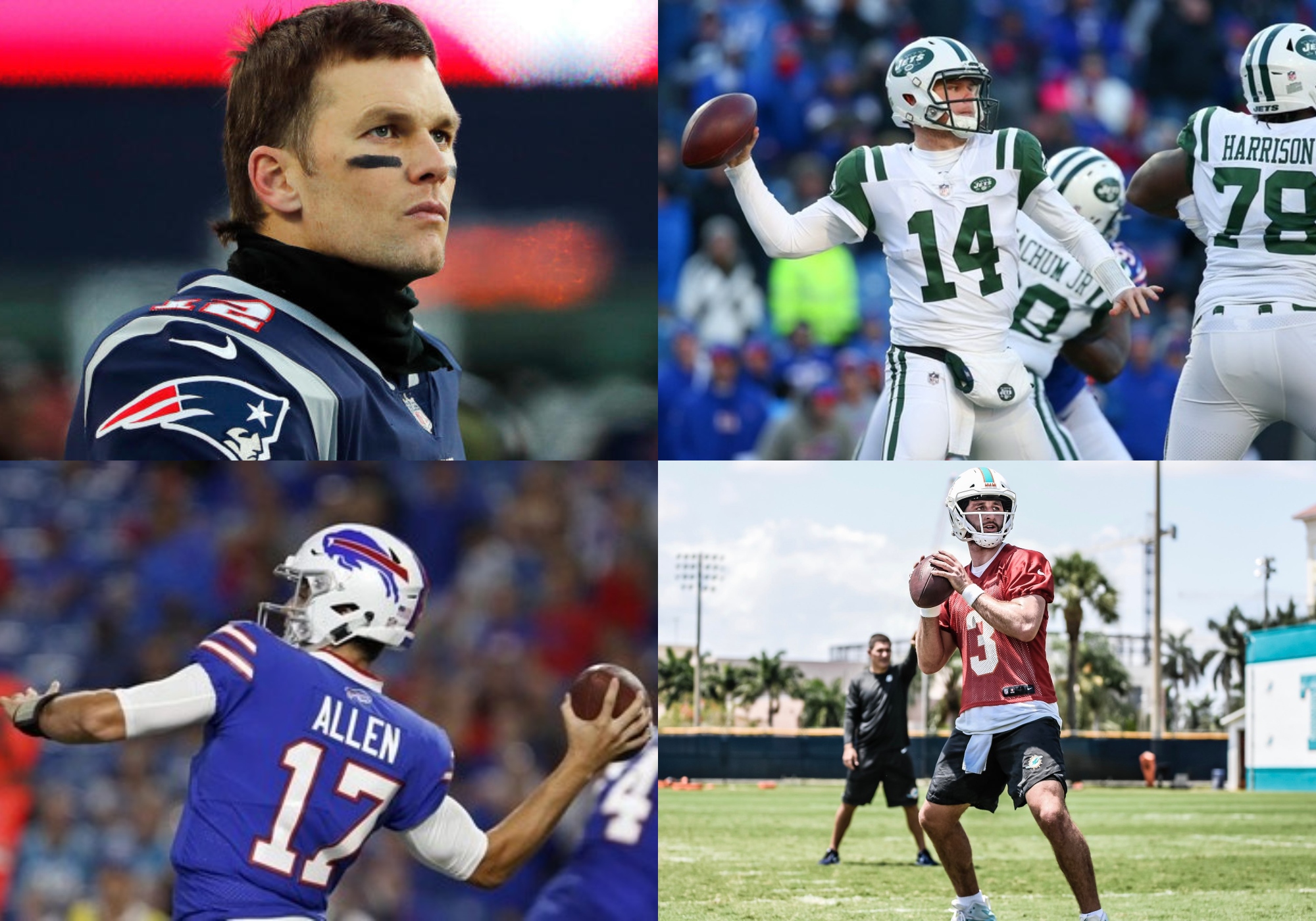 2019 AFC East Record Predictions
The AFC East Division has relatively been a joke for the past so many years now. With the New England Patriots being title-contenders consistently, there is really no other team that can compete for the title. All the other teams in the division are either rebuilding or just flat out don't know what they're doing. This division belongs to the Patriots.
1. New England Patriots (11-5)
Surprised? Well we shouldn't be. The New England Patriots have dominated this division for the past decade. They don't have much competition in this division due to the fact that they're all rebuilding or just flat out suck. We all know what the Patriots do during the regular season. They quietly have a good season and turn it on during the postseason. There is absolutely no reason to sleep on them whatsoever. Tom Brady and Bill Belichick. That's really all we need to know for the Patriots moving forward. It's just a matter of time for these two. Once these two retire, then we could view this division as "competitive".
2. New York Jets (8-8)
The New York Jets were definitely one of the more interesting teams to watch out for during the offseason. With the addition of Le'Veon Bell, the Jets could be relevant once again. The Jets' only hope of making the postseason this year is if they can win their first two games at home. If they fail to win their first two games, expect this team to not be in the postseason. Their next five games are against New England twice, Philadelphia, Dallas, and Jacksonville. Pairing up a second-year quarterback with a first-year coach is definitely something that will be intriguing. With the Patriots winning this division, the Jets will have their eyes on the wild-card.
3. Buffalo Bills (7-9)
For the Buffalo Bills, their season depends on their quarterback. Josh Allen had an interesting season last year to say the least. He has the potential to become a good-quality player, but we just don't know how long that will take. The Bills' schedule is relatively easy as they have the 24th toughest schedule with a .480 opponent win rate. Buffalo definitely has the potential to compete for a wild-card berth, but it's just a matter of winning key games. Weeks 3-9 could easily be the key for this team as they're traveling just one time to Tennessee. If Josh Allen can make a huge improvement, we can expect this team to comfortably compete for a wild-card spot.
4. Miami Dolphins (4-12)
The Miami Dolphins are favored by the scheduling by having their first three of four games at home. Unfortunately for them, their first four games features opponents like Baltimore, New England, Dallas, and the Chargers. This is clearly a rebuilding season for the Dolphins as we shouldn't expect much. In fact, many believe that predicting four wins for this team is being generous. Miami could enter December as a bigger contender for the No.1 pick of the draft than for the postseason. Something to look out for are the match-ups against the Giants and Bengals as it could impact where Tua Tagovailoa lands.
Written by Shreyas Kar
Follow Shreyas and TSJ: NFL on Twitter!
Photo credit to Josh3Rosen via Twitter, Smashdown Sports News, Highlight Store and Highlight Store
Follow TSJ on YouTube and Twitter