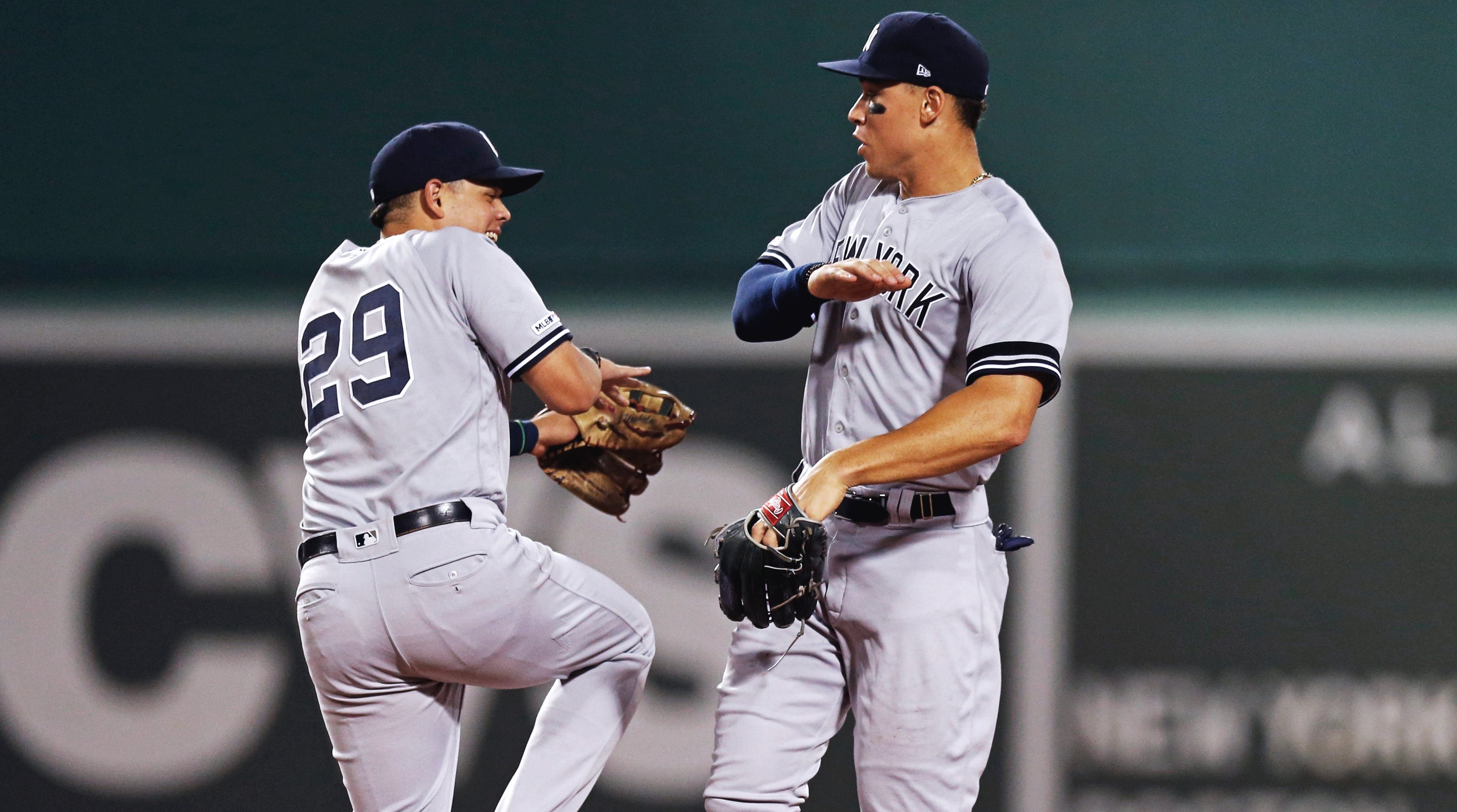 Yankees Get Nothing…NOTHING?!
Marcus Stroman? Mets. Trevor Bauer? Reds. Madison Bumgarner? Giants. Noah Syndergaard? Mets. Zack Grienke? Astros. Yankees? Absolutely nothing. NOTHING! The Yankees did not make one impactful move for their franchise at Wednesday's trade deadline. And without another waiver deadline in August, that was it. No more time to bring in other teams' good players to help our team to the World Series. They didn't even bring in Shane Green (Braves) or any relief pitcher to further strengthen the bullpen. But nothing?!? It seems odd that the Yankees are in their best position to contend for a World Series since 2009, and they settled for nothing. 
The Astros
Brian Cashman decided to stay put at the deadline and let his team play out the season, while watching other teams improve. The biggest threat to the Yanks' chance at the pennant, the Astros, went and acquired Grienke to bolster their rotation. They created a three-headed monster to fend off the Yankees mighty lineup. So with that being said, will the Yankees hitters and lack of production from their starters allow them to contend with Houston? At this point we can only wait and see, but it will clearly be difficult. Houston jumped New York for the best odds to represent the AL in the World Series, with good reason. Along with their rotation, they also have a strong, deep lineup that's won the World Series before. They're a powerhouse. The Yankees rotation MUST step up in order to give them a real shot at winning it all. 
Cashman's Plan (Part I)
After bringing in a haul of exactly nothing, Cashman must have a plan. And although it sounds like I attacked him earlier, I trust his plan. In all of his recent trades, Cashman has not traded one prospect that has panned out on their new teams. The fact that he held onto players like Deivi Garcia and Estevan Florial shows his trust in them. Clint Frazier is an MLB-ready player. Not trading him for a starter shows a lack of belief in the pitching market. No GM wants to be the idiot to trade a 20 year old future All-Star for a one year rental pitcher who walks during the offseason. 
Cashman's Plan (Part II)
So you gotta go with your gut. Cashman went with his, as he has been for the last few years. And it's worked out. The Yankees have been in legitimate contention for the championship for the last three years, and this year could be the one. Cashman must believe that his veteran rotation will turn it around. And he must believe that his prospects are too valuable to trade for rental players and that they'll help them contend for a long time. With the best lineup and bullpen in baseball, the Yankees have the pieces needed to win. They've been at the top of the league the whole year in spite of an underwhelming rotation. They definitely still have enough to win, as they've done all season, especially with the imminent return of Severino and if, and it's a HUGE if, the rest of the rotation can turn it around.
Cashman's Plan (Part III)
Clearly Cashman has a plan. Fans might not be happy about it, but it's a plan to keep the Yankees in World Series contention for years. I trust Cashman. I believe in his plan and I believe in this Yankees team. As we've been saying all year, there's just that '09 feeling in the air. 
Written By Avi Nat
Follow Avi and TSJ:MLB on Twitter!
Photo credit to Yankees via Twitter
Follow TSJ on YouTubeand Twitter